Northland tsunami siren replacement project
The Northland tsunami siren network is being replaced with new, state-of-the-art sirens that will provide more effective warnings for tsunami threats to our coastal communities.
The current Northland tsunami siren network is made up of over 200 sirens located along Northland's coastline. This network is an initial warning system to alert coastal communities of distant source Tsunami threats. The sirens are owned by the local District Councils and managed by the Northland Civil Defence Emergency Management Group on behalf of all Northlanders. The current siren network is coming to the end of its expected life and no longer meets the latest safety standards.
To help provide more effective warnings to Northlanders for tsunami threats and to meet the new siren guidelines, the joint project was initiated by all four Northland councils, to replace the existing sirens with new models that are more effective, resilient, and compliant with the new safety standards.
The project is set to progressively replace the current sirens with 96 new sirens – starting in 2023 and rolling out over the next couple of years.
The new sirens are quite different from the existing ones.
They:
provide much greater sound coverage
provide pre-programmed voice warning messages and multi-tone siren sounds
can be activated via cell phone networks and satellite
have a back-up solar power system.
As they are independent of the power grid, they will also be on their own poles, and because they have greater sound coverage, we will require fewer sirens in fewer, more effective locations.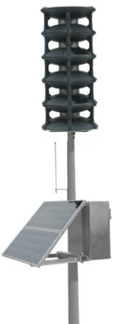 30 August 2023
Resource consent applications have been lodged with each of the three district councils for 78 of the 95 locations.
The final batch of sirens is expected to arrive from Denmark in November.
For those wanting a better look at the new tsunami warning sirens, check out these scale 3D printed models. If you're in the Whangārei area, you can even pop in to the Whangārei library and check out some of the models in person.
The models are made with PLA, a biodegradable plastic derived from renewable sources.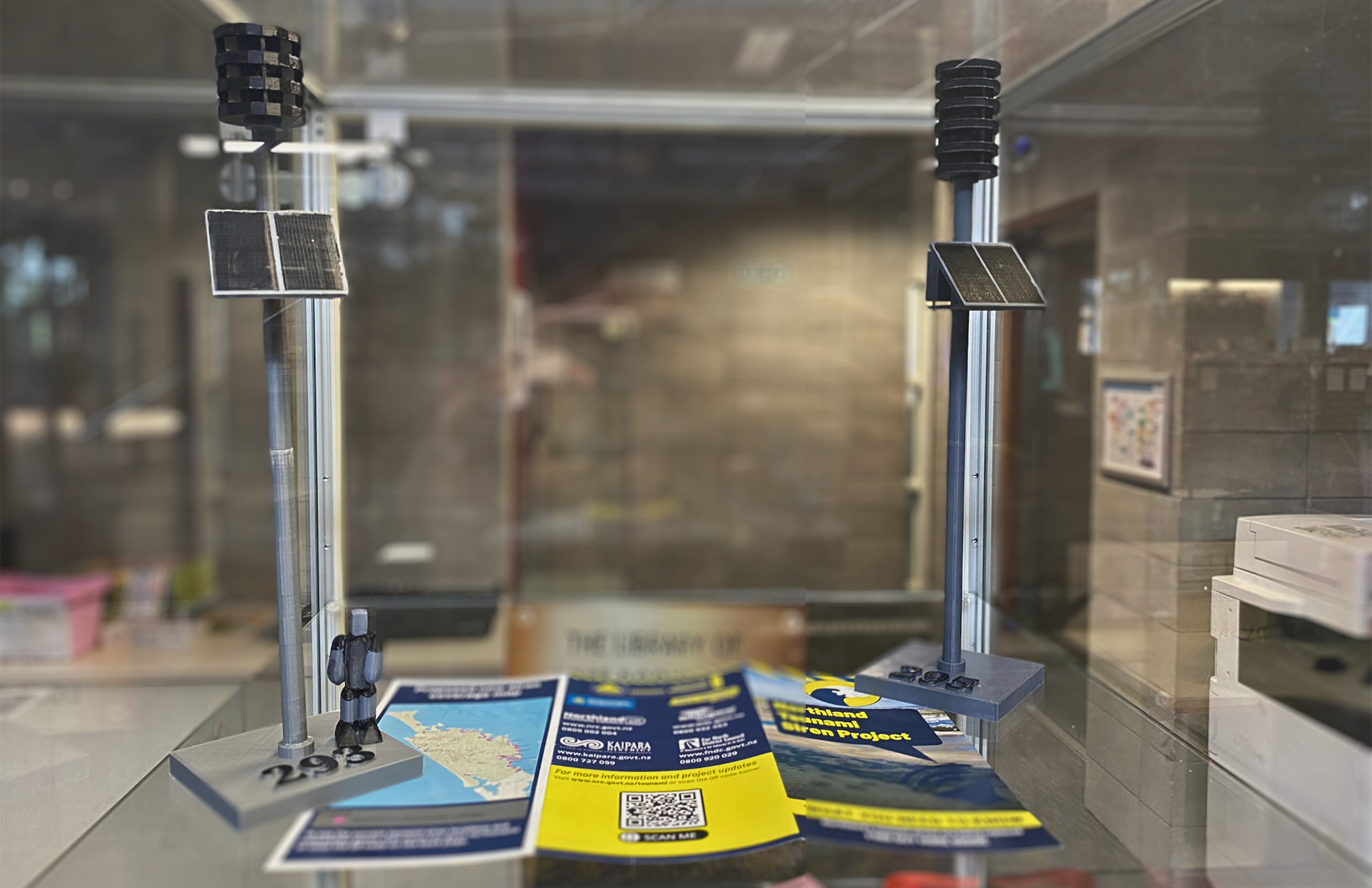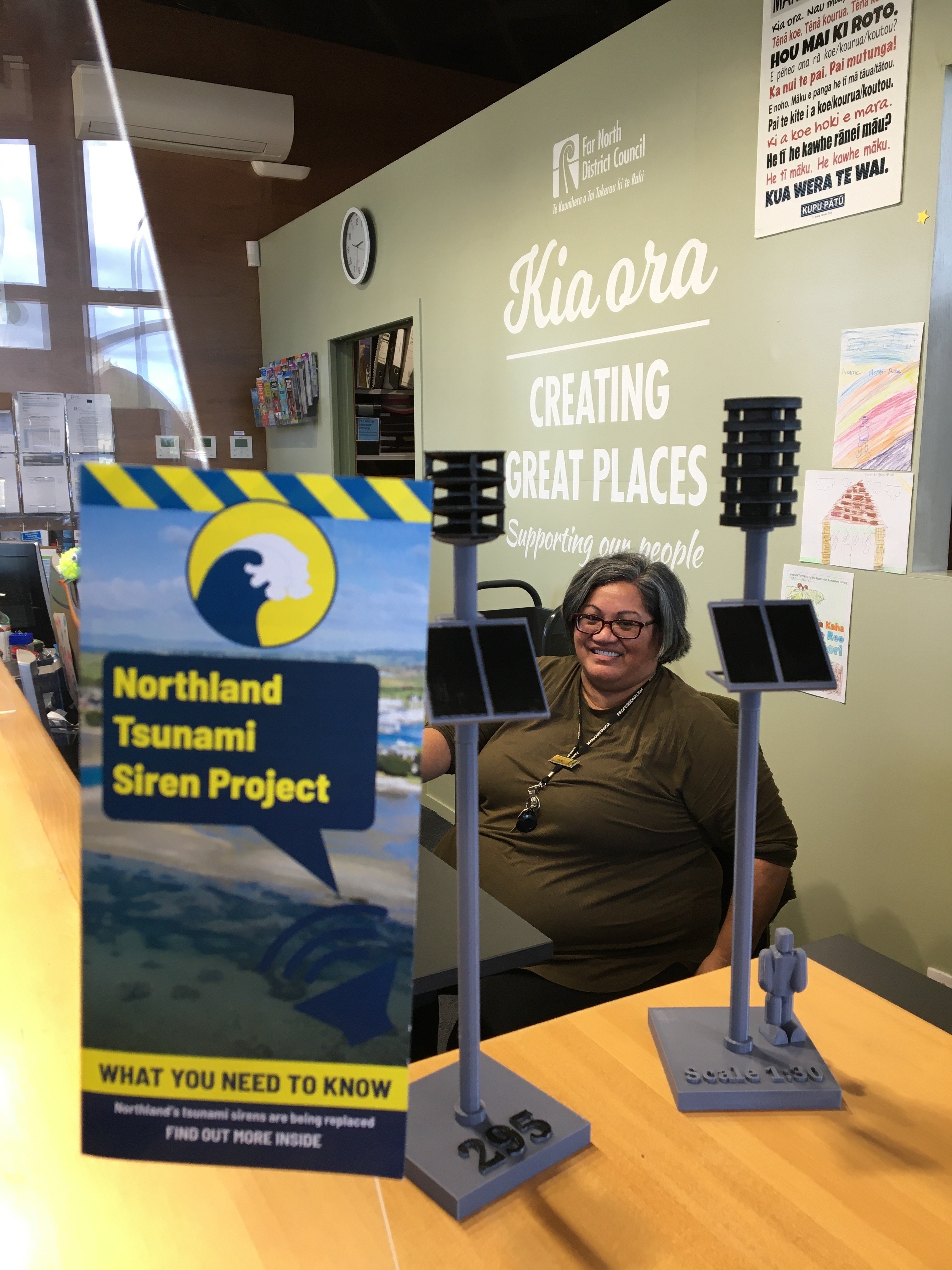 30 June 2023
The first two shipments of sirens have arrived at our warehouse, and we are currently going through the resource consent process for each district.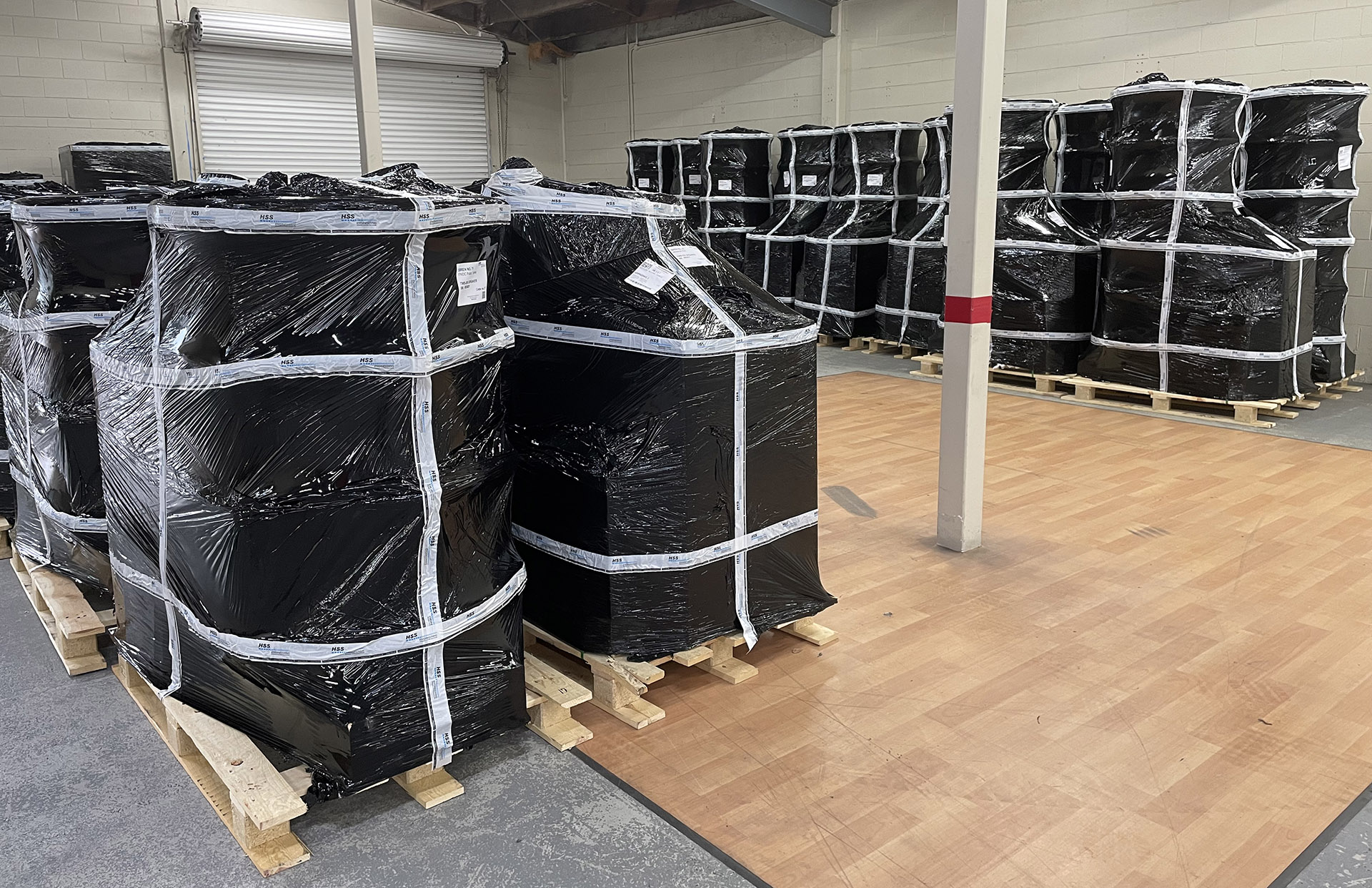 12 August 2022
The Northland CDEM team, along with key stakeholders, tested the new type of Tsunami siren – which is set to replace the current sirens in our Tsunami siren network.