Coastal Litter Monitoring in Northland
The regional council has collaborated with external organisations to provide two free and easy ways to help map and reduce litter in our waterways.
Litter Intelligence
Led by New Zealand charity Sustainable Coastlines, the programme works in close collaboration with the Ministry for the Environment, Department of Conservation and Statistics New Zealand. This survey takes place four times a year at various locations around Northland. The council monitoring site is in the Upper Hātea River, Whangārei Harbour.
Learn more about Litter Intelligence, view data and download results at: litterintelligence.org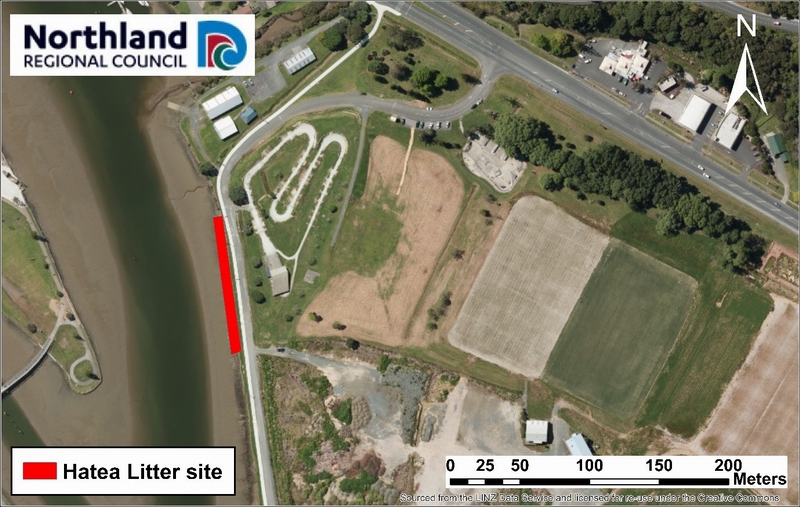 Northland Regional Council Litter Monitoring Site, Hātea River.
Te Tai Tokerau Debris Monitoring Project (TTTDMP)
Northland Regional Council and NorthTec have created an easy way to report and display litter along Northland's waterways using the Marine Debris Tracker app.
The app is free, works offline and maps litter items collected using your device's in-built GPS. The TTTDMP litter categories are paired with the Sustainable Coastlines Citizen Science Litter Monitoring and the International UNEP/IOC Guidelines.
Check out TTTDMP on Facebook at: www.facebook.com/tttdmp 
Visit the Te Tai Tokerau Debris Monitoring Project website
Download step-by-step instructions on how to use the Marine Debris Tracker (MDT) app (PDF, 800KB)
Visit the Marine Debris Tracker website to download the app and start tracking

An example of the TTTDMP map using Marine Debris Tracker at Whangaumu Bay.
Which project is right for my group?
Litter Intelligence
Must be undertaken four times a year, for at least 3 years
Minimum of 3 people from your group to attend the workshop
Beach/coast you would like to monitor e.g. Ninety Mile Beach
108 sites around New Zealand for long-term data and playing a critical role in proving the litter problem and helping to prioritise solutions.
Visit the litterintelligence.org website to find out more
Te Tai Tokerau Debris Monitoring Project
Can be done anytime
App is easy to install and use (Android and Apple)
Can be done as an individual or as a group
Categories compatible to Sustainable Coastlines Citizen Science Litter Monitoring Programme
Want to learn more and start tracking?
Visit the Marine Debris Tracker website to find out how to start tracking
If you are submitting data publicly using this project, please copy (cc) your data to [email protected] 
Ocean Plastic Simulator
The Ocean Plastic Simulator is an interactive online tool that shows how plastic waste moves around New Zealand's coastline. It uses regional models of tides, winds and currents to predict how plastic moves and where it will end up.
Visit the Ocean Plastic Simulator to see where our plastic's going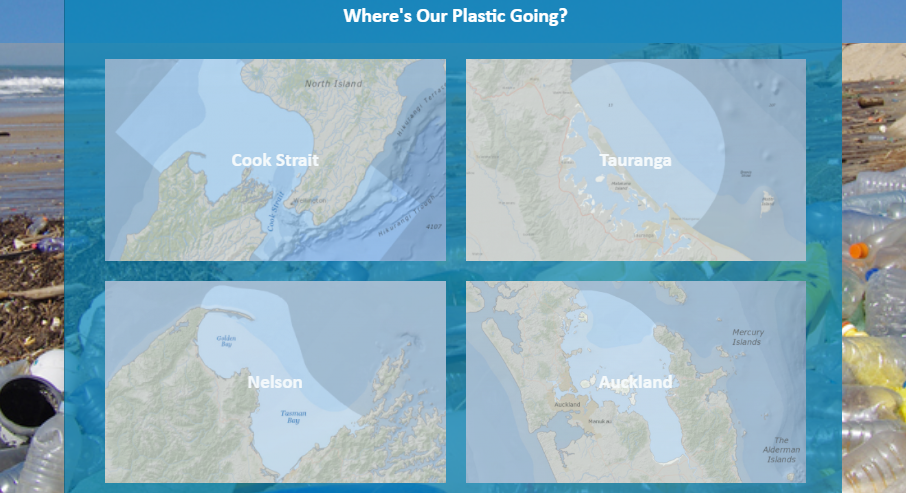 Want to muck in and clean up?
For Our Real Clean Environment (F.O.R.C.E) run the 'Love Whangārei Monthly Clean Ups' at different locations around Whangārei and work towards more waste minimization projects. You can check them out at:
www.force.org.nz
Sea Cleaners
Sea Cleaners remove rubbish from the sea, harbours and oceans. To get involved, go to:
seacleaners.com
Guidelines and reports
The international guidelines and the council's report on the litter monitoring trial are available below: