Current coastal projects
Our coastal resource science team are teaming up with other organisations across Northland on a variety of coastal monitoring projects.
Dune monitoring
Sand dunes are a natural defence against coastal hazards such as inundation and erosion. They provide habitats for native flora and fauna (plants and animals), including many threatened species. Dunes are also culturally significant, and many contain sensitive archaeological sites.
But many of Northland's dunes have been lost to development and other land uses. Most of our remaining sand dunes are threatened by invasive weeds, grazing animals, and human behaviour (such as driving, walking or riding through dunes).
Monitoring changes in sand dunes over time is part of keeping these coastal taonga strong. Getting accurate data is vital to monitor the effectiveness of dune management projects and highlight areas that need further work.
Dune vegetation monitoring
Looking at vegetation and dune shape provides a snapshot of dune health. Since 2015, NRC has been part of the Coastal Restoration Trust's nationwide coastal dune monitoring programme. This began with research and trials into suitable ways to monitor sand dunes, working with community groups and schools. In 2016 and 2017, transects (survey lines) were set up at several Northland sites and workshops run with community groups and iwi. There are now 14 sites, and most are surveyed annually.
This helps us keep a record of vegetation cover, and the abundance of native plants versus pest plants. We've also begun flying a drone over the monitoring sites, to create a digital elevation model that provides information about a dune's shape and profile. Regular surveys help us spot changes over time.
NRC and other groups can use this information to assess the effectiveness of their restoration work, such as planting, pest control and weed control. Data is uploaded to the Coastal Restoration Trust's website and is available to volunteers, iwi and the public.
Bream Bay dune fauna monitoring pilot
Over the summer of 2021/22, we collaborated with Patuharakeke Te Iwi Trust Board and Northtec on a pilot study in Bream Bay to monitor fauna (creatures), such as native skinks and the endangered katipō spider, in the dunes. We did this alongside the vegetation monitoring to get a fuller understanding of dune health, and the relationships between plants and creatures that live in the dunes.
The study assessed the current state of dunes in places where work (such as pest and weed control, and planting) is happening, versus areas where no work is occurring. It measured the general health of the dune system and the life in it: vegetation, butterflies, birds, insects, invertebrates, lizards and more.
This will help us understand how our restoration work can improve the health and ecology of these precious environments. We plan to use learnings from this study to incorporate fauna surveys into dune monitoring at other Northland sites.
Read about our dune monitoring mahi at Bream Bay
Want to monitor your local sand dune?
It's easy, and you'll be contributing to a nationwide coastal monitoring database, run by the Coastal Restoration Trust in conjunction with councils (including NRC). Ideally you'll monitor your dune site once a year.
Iwi/hapū, schools, families and groups of friends are all welcome to join in. Visit their website: monitoring.coastalrestorationtrust.org.nz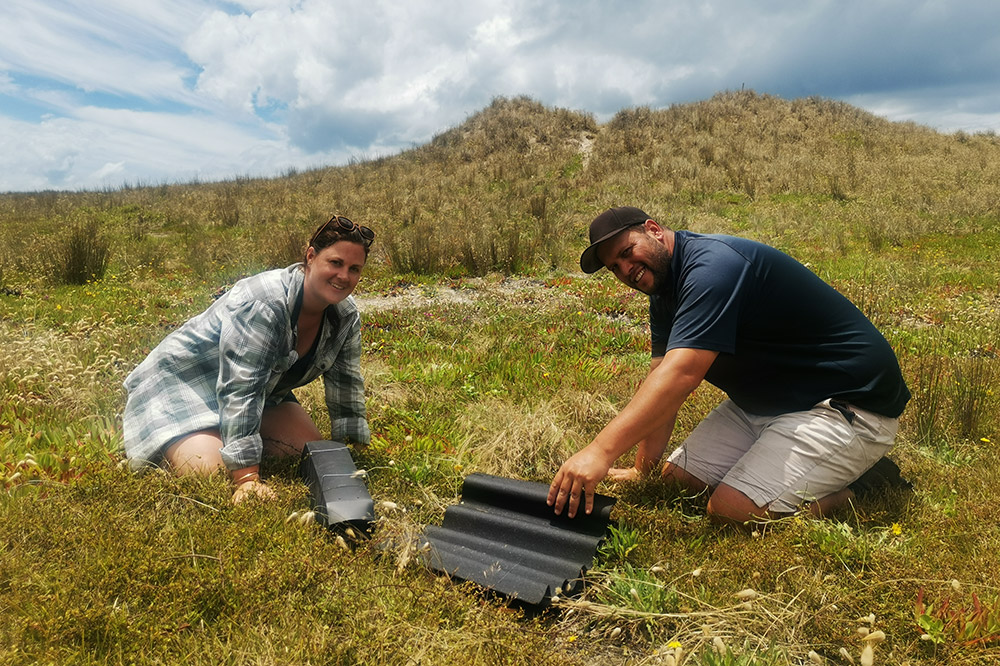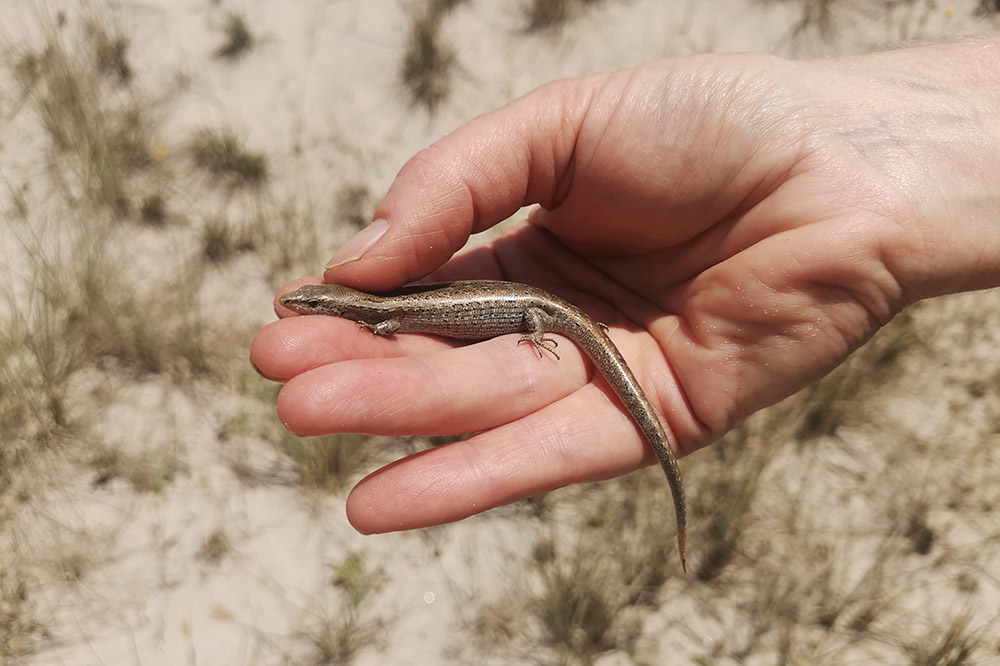 ---
Ipipiri ecological survey
Northland Regional Council (NRC) supports the 'Ipipiri ecological survey' – a project developed by local researchers, Ngati Kuta and NIWA, to survey the ecology of the semi-sheltered waters located between the central islands of the eastern Bay of Islands and the Rāwhiti channel. The area is thought to contain some of Northland's best-known examples of algae turf beds, subtidal seagrass and rhodolith beds.
Drop cameras, under water video, drones, and multibeam echosounders were used to survey the area. Extensive beds of turf algae have been identified around the islands, extending to depths of 12 metres.
Stormwater plastic project
Plastic is one of the biggest pollutants of our oceans and can have damaging, or even lethal effects on animals that ingest it or get entangled in it. Plastic also affects the aesthetics and amenity value of our coast.
To estimate how much plastic and litter is reaching our rivers and estuaries each year, we have teamed up with NorthTec, Whitebait Connection, Whangārei District Council, Far North District Council, Kaipara District Council and Northland District Health Board to install 'LittaTraps'.
The traps are simple cost-effective nets that fit inside stormwater grates to trap plastic and litter pollution that would otherwise be carried by stormwater straight to the sea. We have installed 50 traps at a variety of locations across the region (including playgrounds, car parks, supermarkets, fast food premises, and industrial sites).
The contents of the traps were audited every three months, for a year, to identify high risk land uses and estimate how much plastic gets washed into the sea.   The 51 traps captured 21,0006 items in 12 months, and we estimated that 13.2 million litter items are discharged from urban stormwater drains in Northland every year.  Over 70% of the litter items were made of plastic. 
Interestingly there were big differences between the amount of litter captured at different sites.  One site captured 2409 items, which was 11% of all litter, while the best site captured just 26 items.   This information will help us to develop targeted education and mitigation measures to recue the amount of litter reaching our coast.
You can read the full report here: Assessing litter loads and composition from urban stormwater discharges in Northland (PDF 3.1 MB).