Our vision underpins everything we do. It's ultimately about working together to care for our region's incredible environment and many communities, matching our skills and resources with the vision and aspirations of our people. It's part of our strategic direction, which drives both what we do and how we do it.
Our vision
Our Northland - together we thrive
Our mission
Working together to create a healthy environment, strong economy and resilient communities.
Our values
Strong, decisive leadership
One high performing team
Customer focused
Integrity - honest and open
Transparent and accountable
Our areas of focus
(Community outcomes)
Continuous improvement in water quality and security of supply
Enhancement of indigenous biodiversity and biosecurity
A strong regional economy
Safe and resilient communities
Enduring relationships with tangata whenua
Efficient and effective service delivery
Continue to subsidise rates with investment income
Efficient and effective land transport policies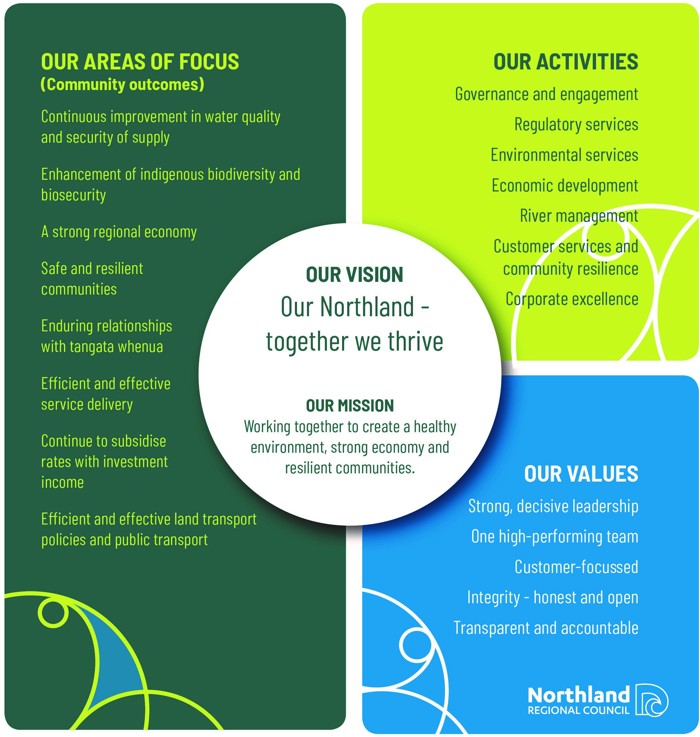 Watch our mission video "Town and Around"