Story
New flood maps released
Newly-released regional maps aim to help Northlanders better understand areas at risk of flooding and the potential impacts it could have on communities.  
River flooding is the most common natural hazard in Te Taitokerau and climate change means we'll likely see flooding events become more frequent and more intense.
Council some time ago produced river flood hazard maps for 28 Northland catchments (dubbed 'priority rivers') that were identified as having the highest level of potential flood risk; the latest maps cover the region's remaining rivers. 
The new maps have identified an additional 17,178 affected properties in total; 6538 in the Far North District, 7787 the Whangarei District and 2853 in the Kaipara.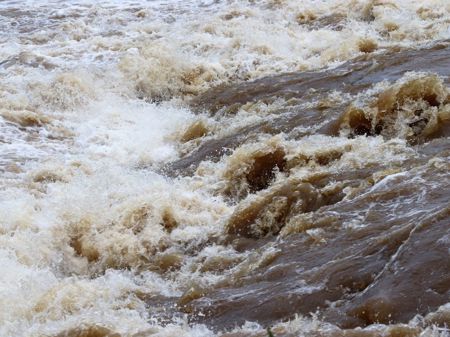 Churning floodwater in Kerikeri basin