Northland Regional Council produces river flood hazard maps for the 28 Northland catchments identified as having the highest level of potential flood risk. These maps allow the council and the community to better understand risk areas and the impact on Northland communities.
River flood hazard maps
Disclaimer
Read the Flood Maps disclaimer (PDF, 228KB)

The river flood hazard maps show the likely extent of river flooding during significant flood events. An area showing a 'one-in-10-year flood extent' has a 10% chance of flooding annually, whilst the more conservative 'one-in-100-year flood extent' has a 1% chance of flooding annually.
What is considered when developing the flood maps?
Flood maps are developed using computer models taking into consideration historic flood levels, topography, rainfall and river flows to provide an indication of areas potentially exposed flood risk.
Technical reports
If you need technical information, or details on flood depths, surface elevations or velocities, contact our Rivers team on 0800 002 004.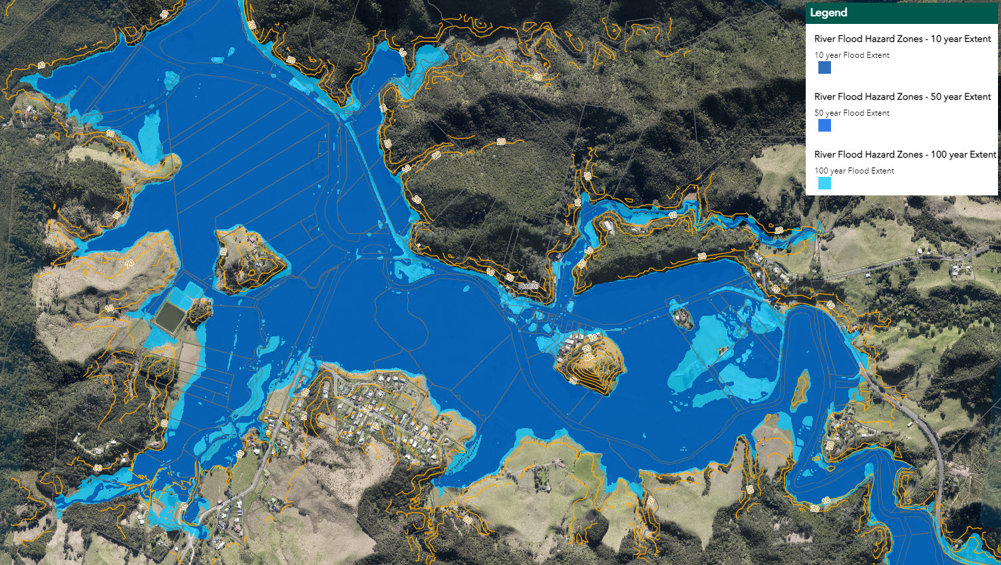 Example of the Natural Hazards map showing river flood hazard zones for Kaeo in Northland.