$28,500 fines plus costs for farm effluent offences
18 Sep 2019, 9:25 AM
A farm manager has been fined more than $28,000 for a series of offences relating to inadequate management of a Waipu farm effluent irrigation system.
Defendant Barry Ian McAuley had admitted six charges laid by the Northland Regional Council in relation to offending at the Nova Scotia Drive farm last year.
In notes released recently, District and Environment Court Judge JA Smith said three charges related to breach of abatement notices and three to discharges which occurred in two separate periods last year; the first from a split pipe in June/July and the other from a detached irrigation pipe in December.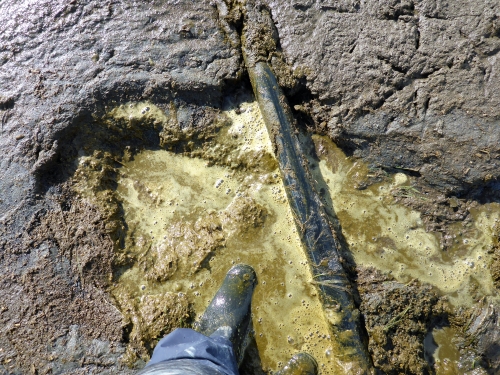 Evidential photos of some of the offending that led to the prosecution of Waipu farm manager Barry Ian McAuley.
The judge described the offending as some of the more serious the court had seen, noting that since 2008 the NRC had issued McAuley with 14 infringement notices and eight abatement notices.
'It is thus remarkable that this is the first time you have come to the attention of the Court itself."
Judge Smith said 'significant improvements' needed to be made and that given the number of notices McAuley had received, "it cannot be said that this was anything less than wilful blindness…"
The judge said he understood that as well as acting as farm manager on the site involved, McAuley was also managing another nearby "and it maybe that you were diverted in your attention".
"Perhaps it is because you tried to soldier on alone, if I can put it that way, with your sons' help, that this situation arose."
The judge said the split around the pipe involved in some of the offending would have resulted in such major ponding around it, "it would have been obvious to anyone from casual observation".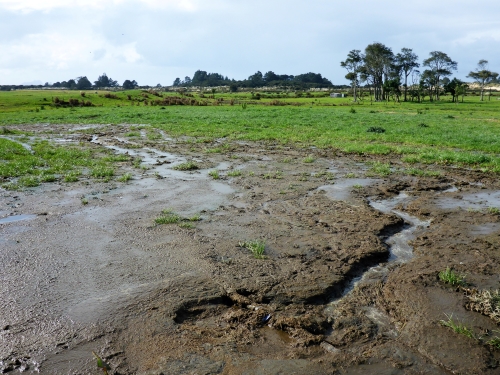 Judge JA Smith…major ponding "would have been obvious to anyone from casual observation".
Effluent had made its way through various farm drains and eventually into the Waipu River, but there was no evidence at this stage of long term adverse effect on the river.
Taking into account McAuley's remorse, financial circumstances and guilty pleas, the judge fined him a total of $28,500 with court costs of $130 and solicitor's fees of $113 on each charge.
The judge directed that 90 percent of all fines be paid to the regional council.
The judge noted that McAuley – now operating the farm with his son – had halved the herd size and taken a responsible approach to effluent system improvements to minimise impact.

The judge said when considered collectively, the starting point for the fines he could have imposed on McAuley given the nature of his offending would have been about $110,000, however, ultimately the fines he had issued had been significantly discounted.
While in large part that had been due to McAuley's financial position, other factors had also been at play and influenced the ultimate sentence.
"It is on the basis that you have turned over a new leaf and will be operating the site responsibly into the future. I hope I do not have to see you again for a further charge because the leniency that the Court has shown on this occasion is unlikely to be extended a further time."