Northland emergency manager appointed to national team
1 Oct 2019, 4:42 PM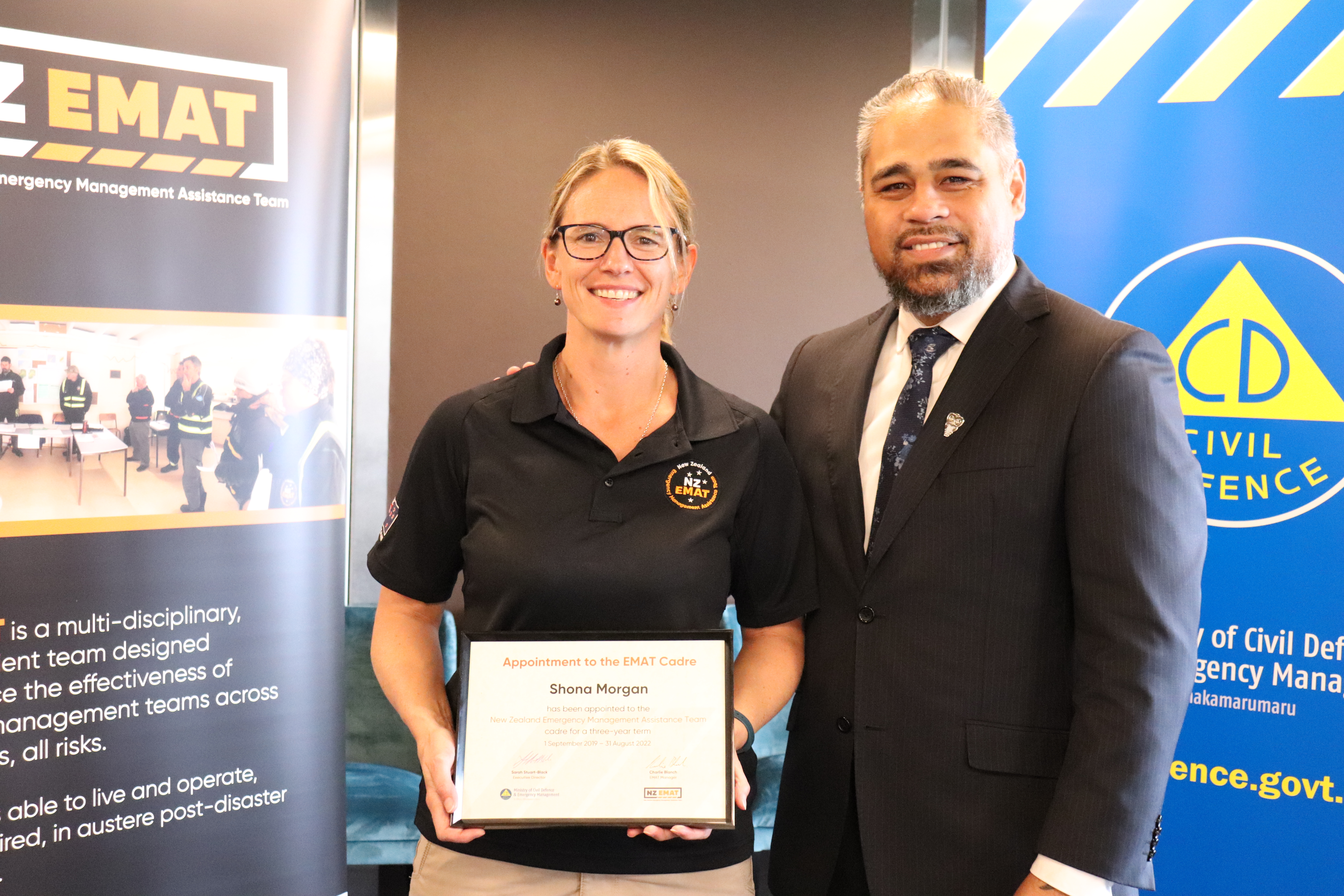 Northland emergency management professional Shona Morgan is one of 15 people appointed to the first of New Zealand's Emergency Management Assistance Teams.
These on-call teams – previously referred to as Fly In Teams – will be deployed to provide support in an emergency response. The concept, described as 'a vital new capability', was announced last year by the Government as part of the Emergency Management System Reform, a package of improvements to New Zealand's emergency management system.
Members of the inaugural team assembled in Wellington last week, where Civil Defence Minister Peeni Henare presented them with certificates recognising their three-year appointments.
Ms Morgan has been a full-time member of the Northland Civil Defence Emergency Management Group for the past six years.
She said the two-week intensive that was part of the selection process was "like nothing I have ever done before and completely not what I expected.
"The course was extremely challenging with 15+ hour days, various activities to replicate the austere environment we could potentially be deployed into and a lot of leadership training and developmental reflection. The highlights of the course for me were the over-night stay at Waiwhetu Marae in Wellington, the high ropes course, spending the day with All Blacks psychologist Ceri Evans, and the 36-hour exercise which we coordinated out of tents with very few resources."
She says the ethos of the team is about contributing expertise to support local responses. "It's not about coming in and taking over command of a situation."
Northland Civil Defence Emergency Management Group manager Graeme MacDonald says Northland has a track record of contributing to responses elsewhere in New Zealand and on occasion, also internationally.