Changes to NRC's popular poplar, willow pole scheme
9 Apr 2019, 8:06 AM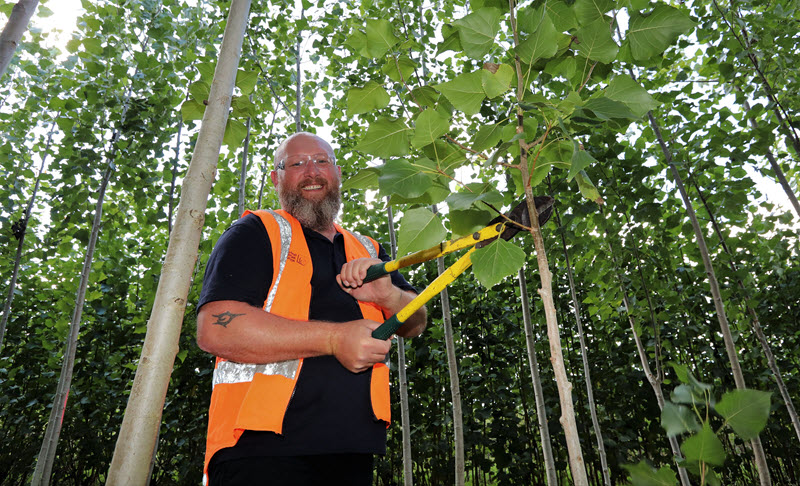 Landowners with erosion-prone properties from Topuni north are encouraged to get orders for poplar poles and willows into the Northland Regional Council (NRC) by the end of April for this winter's planting season.
The fast-growing trees have broad and binding root systems and have been widely used for years to prevent and control erosion and cut waterway sediment pollution. (Although the species used aren't native, they're favoured because their rapid growth rates mean they can be starting to control erosion within as little as three years.)
Every year the council invites Northlanders with erosion-prone properties to order heavily-reduced poles from its 13-hectare Mata (south of Whangarei) nursery for the winter planting season.  (The best time to plant the trees in Northland is typically during June and July.)
Local councillor Rick Stolwerk, who represents the NRC's Coastal South constituency, says orders for the 2019 planting season are open now, but with limited pole numbers – and increasing demand across Northland – demand always exceeds supply.
"Demand is likely to be even higher than usual this year, with central government heavily promoting its own planting initiatives through the One Billion Trees initiative."
Councillor Stolwerk says the council has made some changes to the way it allocates poles to improve the overall delivery and success of its erosion control efforts and is also working to boost pole numbers, including further expansion of its Mata nursery by another 4ha over the next 12 months.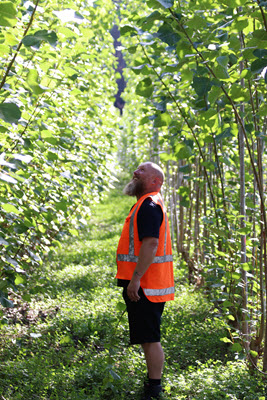 A new nursery co-ordinator (Matthew Mabbitt) has also been hired to oversee the nursery operation.  He's one of a number of new land management staff hired under the council's Long Term Plan 2018-2028, which has an increased emphasis on water quality and soil conservation.
Councillor Stolwerk says for this year's planting season, the council will initially be charging the full $12 + GST cost of a three-metre pole up front, as well as a small fee for delivery to the farm gate.
"Landowners will also need to have a free farm environment plan or planting plan (provided through NRC) completed for their property to qualify."
After planting, council staff will check to confirm it has been carried out as specified by the plan and (depending on where properties are located and what funding landowners are eligible for) either half – or all – the poles' purchase price will be refunded.
"This is in line with council's Environment Fund fencing programme and ensures that funds are used appropriately."
Councillor Stolwerk says when allocating poles, the council gives priority to applicants in areas identified as having a high erosion risk.  It has occasionally encountered issues with incorrect placement of trees by their new owners, one of the main drivers behind its new 'upfront pole payment then rebate' approach.
"Obviously mistakes do happen from time to time, but when pole stocks are so limited we're keen to do whatever we can to ensure they're all planted correctly (including optimal spacing to be effective) and that landowners are aware of the future maintenance they'll require."
He says the council doesn't want to be unnecessarily strict "but it's common sense from our perspective to ensure our erosion-control objectives are met and that any trees supplied are planted in the best way to achieve this".
To avoid disappointment, Cr Stolwerk advises anyone interested in securing poles to contact council land management staff on (0800) 002 004 as soon as possible to arrange a consultation/site visit and develop a free planting plan.
A number of size grades are available, from 3.0m poles to 1.0m stakes; but only for erosion prevention or control within Northland (from Topuni north).
"Orders can be made ASAP while stocks last; otherwise the closing date for orders will be Tuesday 30 April."
Councillor Stolwerk says the trees play a crucial role in helping to stabilise land and slow hillslope erosion.
"Erosion – and the resulting sedimentation of waterways and receiving harbours – is one of our most challenging waterway contaminants in Northland."
Councillor Stolwerk says everything people need to know about establishing poplars and willows is also available from the council's website via: www.nrc.govt.nz/poplars