North dairy farms lift collective environmental record
18 Feb 2016, 9:07 AM
Northland's dairy farms are collectively lifting their environmental compliance performance with record numbers achieving full compliance last season.
Joe Carr, chairman of the Northland Regional Council's Environmental Management Committee, says 65 percent of the more than 900 farms inspected over four months from mid-August last year had achieved full compliance, the highest rate ever recorded.
Councillor Carr, an Okaihau-based beef farmer and forest owner who represents the council's Hokianga-Kaikohe constituency, says 944 farms were visited by the council or its contractor last season.
Of the 697 farms with resource consent to discharge farm dairy effluent (FDE), 419 (60%) fully complied, 188 (27%) had minor compliance issues and 90 (13%) were significantly non-compliant.
However, Cr Carr says at 13%, the significant non-compliance rate was the lowest it had ever been for consented farms. (Last year, 139 farms (20%) had been significantly non-compliant.)
Similarly, of the 247 non-consented farms visited over the same period, 190 (77%) had been fully compliant, five percent (13 farms) had minor compliance issues and 18% (44) were significantly non-compliant.
Again, there had been a marked improvement in the significant non-compliance rate. Last year 26% (67 non-consented farms) had been significantly non-compliant.
"The overall rate for significant non-compliance for the year is 14% compared with 21% last year," Cr Carr says. "This is the first time the overall significant non-compliance rates have been below 20%.
Councillor Carr says while all stakeholders are striving, there's obviously still room for further improvement.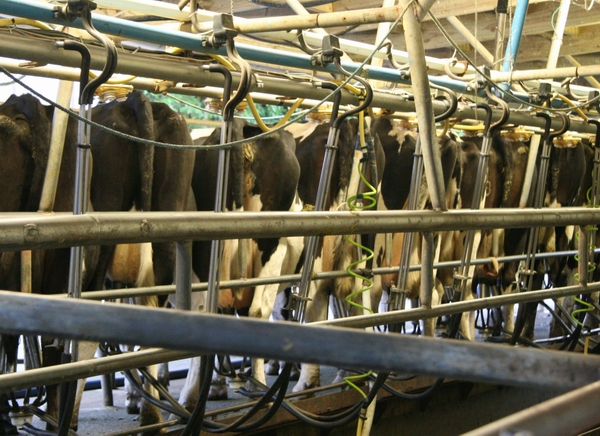 Of 944 Northland dairy farms inspected last year, a record 65% achieved full compliance.
"However, it's pleasing to see the industry collectively lifting its game and making some real gains in terms of overall compliance and subsequent improvements in water quality."
He says while on the face of it, Northland's compliance rates would still lag behind their counterparts elsewhere in New Zealand, there were a number of reasons for that.
They included:
All Northland farms are monitored every year from mid-August through to early December when effluent loadings are highest and farm systems are under most stress. In contrast other regions spread their monitoring throughout the dairy season.
Visits are not pre-notified in Northland, unlike some other regions
All discharges to water in Northland are sampled, unlike some other regions
The NRC monitors all aspects of the farming operation covered by the relevant resource consent or rules, including stand-off pads away from the dairy, dead stock disposal and discharges from silage storage.
"Our overall monitoring programme is very robust and identifies actual problems. We are then able to work with our farmers to address and improve issues. To that end, significant non-compliance in Northland is typically followed up with an advisory visit," Cr Carr says.
"If other regions applied the same rigour to their monitoring regimes, I honestly believe their results would be at best similar and probably much worse."
Meanwhile, Cr Carr says as well its FDE monitoring regime, council staff also offer free, no-obligation advice to help develop tailor-made Farm Water Quality Improvement Plans (FWQIP) for individual properties.
He says freshwater on dairy farms forms part of a greater catchment system, which carries any accumulated contaminants like sediment, bacteria or nutrients all the way to our coast, harbours and estuaries.
"Our FWQIP are one of a number of ways for individual farmers to help improve water quality on their own properties."
"Typically these plans include an aerial map of the property describing its soil resources and a short report (with photos) identifying suggested actions, prioritised for greatest water quality benefits."
Those keen to learn more about the plans can call a council land management team member on (0800) 002 004 to arrange a visit.