Ballance Farm Environment Awards

Background information
In 2002, the Ballance Farm Environment Awards were established to take the Waikato initiative nationwide. The awards are held in eight regions across New Zealand.
We introduced the awards to our region in 2005-06 through partnership with the Farm Environment Awards Trust.
The key objectives of the awards are to encourage sustainable land management and to display to farmers that profitability need not compromise and, in the best examples, can restore and enhance environmental values.
Through feedback and profiling winners, the awards encourage other farmers to be more proactive on their resource management by providing them with role models and practical ideas for sustainable land management.
Entering the awards - video
The awards recognise and celebrate good farm practices and are an opportunity to have fresh eyes look over your property and provide expert advice.
Watch our video below, where Greg and Kerry talk about entering the awards.
2020 winners
Winners of the 2020 Northland Regional Council Water Quality Improvement Award are Jeff Martin and Helen Linssen of Te Karoa Farms - Beef.  Jeff and Helen are also this year's Regional Supreme Award winners.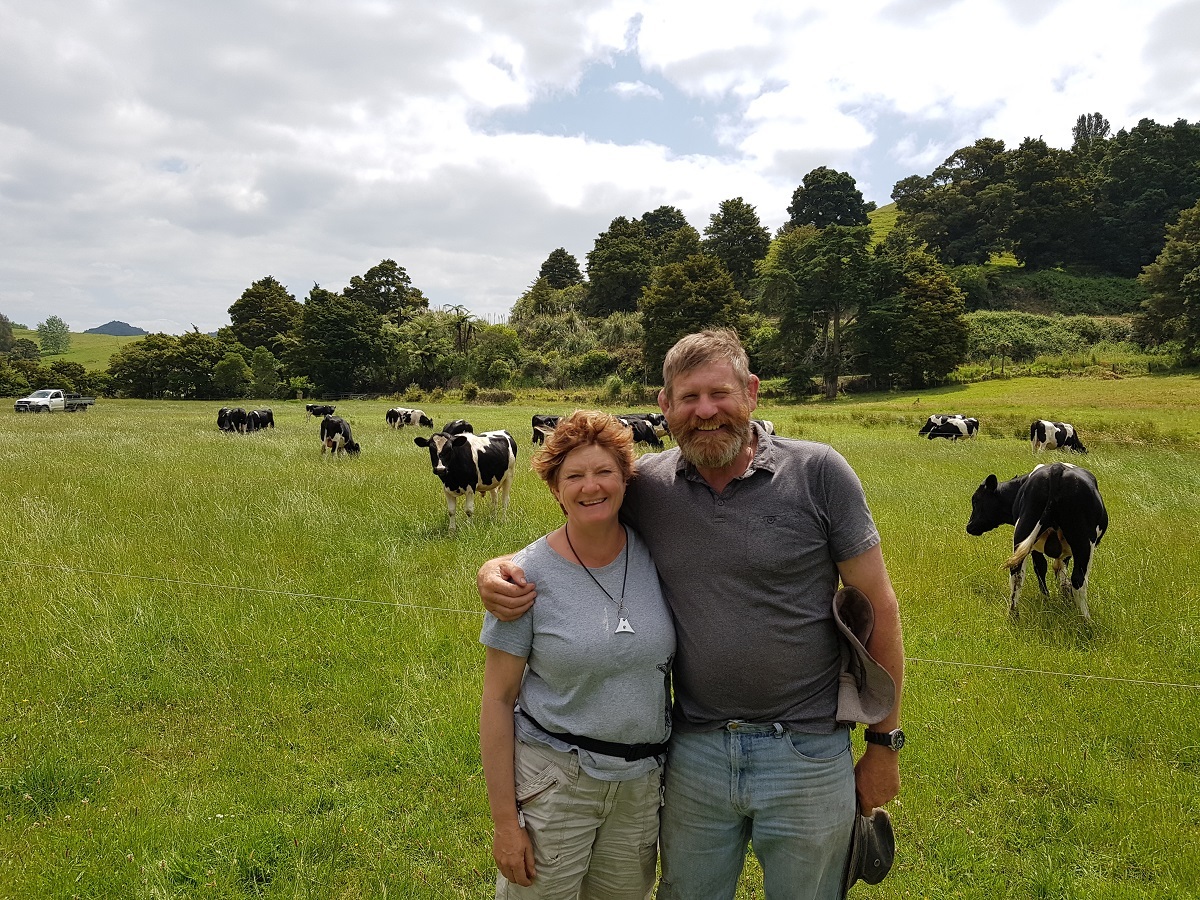 Helen Linssen and Jeff Martin 2020 Winners of the NRC Water Quality Improvement Award and Regional Supreme Award. (Image - www.nzfeatrust.org.nz).
The judges said they are walking the talk - running a successful, modern farming business tailored well to Northland conditions, plus generously sharing their time and experience throughout the wider industry.
As well as receiving those awards, they also won the:
Norwood Agri-Business Management Award
Beef + Lamb New Zealand Livestock Farm Award
Bayleys People in Primary Sector Award
Synlait Climate Stewardship Award
WaterForce Wise with Water Award
Previous winners
Previous Supreme Award winners and recipients of our Water Quality Enhancement Award include: 
2019
Supreme winners: Patrick Malley - Maungatapere Berries Ltd
Northland Regional Council Water Quality Enhancement Award: Tom, Will and Phil Bayly, Bayly's Farm.
2018
Supreme winners: Craig and Greta Harman
Northland Regional Council Water Quality Enhancement Award: Craig and Greta Harman, Whananaki Coastal Charolais.
2017
Supreme winners: Alan and Helen Thompson
Northland Regional Council Water Quality Enhancement Award: Julian Peters, Marplow Nominees Ltd.
2016
Supreme Winners: Dennis and Rachelle O'Callaghan
Northland Regional Council Water Quality Enhancement Award: Green Inc and Tahi Estate Ltd.
2015
Supreme winners: Greig and Rachel Alexander, Waikopani Holdings Ltd, Mangakahia River Valley
Northland Regional Council Water Quality Enhancement Award: Ian and Sandy Page, Tahere Farm
2014
Supreme winners: Roger and Jane Hutchings, Lodore Farm Ltd, Okaihau
Northland Regional Council Water Quality Enhancement Award: Ann and Stephen Kearney, Puketotara Trust, Kerikeri.
Read the 2014 awards brochure  (PDF, 1MB)
2013
Supreme winners and LIC Dairy Farm Award: (brother and sister)Shayne O'Shea and Charmaine O'Shea - sos.co.ltd
Northland Regional Council Water Quality Enhancement Award: (brother and sister) Shayne and Charmaine O'Shea - sos.co.ltd.
Read the awards brochure article on Shayne and Charmaine
2012
2011
2010
Supreme winners: Brian and Gaye Simms, Kaitaia
Northland Regional Council Water Quality Enhancement Awar Brian and Gaye Simms, Kaitaia
2009
Supreme winners: Peter and Pam Kelly, Omamari
Northland Regional Council Water Quality Enhancement Award: John and Jo Wood, Pipiwai
2008
Supreme winners: Lindsay and Erica Whyte, Taupo Bay
Northland Regional Council Water Quality Enhancement Award: Doug and Sally Lane, Kaeo
2007
Supreme winners: Evan and Sherleen Smeath, Hukerenui
Northland Regional Council Water Quality Enhancement Award: Bruce and Helen Bell, Ohaeawai
2006
Supreme winners: The Jack Family, Pakaraka
Northland Regional Council Water Quality Enhancement Award: Ian and June Wilson, Kerikeri 
To find out more about the supreme and the other award winners, visit the Ballance Farm Environment Awards website: www.nzfeatrust.org.nz

Why should I enter?
The awards help many farming businesses to enhance their asset in a variety of ways. Many past participants have entered to learn new ways of doing things.
Farmers have said that the benefits to be gained from entering include:
The opportunity to confidentially discuss practical farm information and business with judges;
The whole farm is looked at, that is environmental, financial and social elements, not just this year's bottom-line;
New ideas and different methods learned from other entrants and judges;
Receiving a constructive feedback report that describes the strengths and areas of improvement for their whole farm operation;
Extending their networks throughout the region and across different farm types;
An Awards night and Field Day; and
Helping them focus on the direction they were wanting to head in.
What awards are there?
Your entry will automatically be considered for the following awards:
Supreme Award
The Supreme Winner is chosen from the 'Best of the Best', i.e. one from the group of finalists that is chosen to represent the region.
- $3000 cash.
Ballance Agri-Nutrient Management Award
This Award focuses on the excellent management of soil structures as well as the appropriate use of nutrients. A very good understanding of nutrient cycles will need to be demonstrated. Nutrient budgeting will be understood and well documented. The impacts of nutrients on both surface and ground water will need to be well understood and well managed. 
- $1000 cash/product
Beef + Lamb New Zealand Livestock Farm Award
This Award recognises the livestock farmer, inclusive of deer and other dry stock farming operations (other than dairy) who demonstrates in a practical way the choices that have been made to farm for the long term. Considerations will be made around the wise use of the land, labour and capital resource available or created. Stock will be well cared for. Stock class and type will be well suited to the land contour and soil type and managed appropriately to suit those soils. 
- $1000 cash/services
Hill Laboratories Harvest Award
(e.g. Horticulture, Cropping, Viticulture etc)
This award recognises the farmer who is predominantly involved in growing crops, (e.g. Grain, Seed, Viticulture, Horticulture) but also encompasses livestock farmers who demonstrate excellent pasture and soil management. Consideration will include the effect the farming system has on the land resource currently and in the long term.
Its effect on the water resource, along with nutrient use and effect will also be considered. Some formal monitoring or measuring of effects of the growing system on these resources would be a positive. Demonstration of a good understanding of weed and pest management and treatments is also required. 
- $1000 cash/product
LIC Dairy Farm Award
This Award recognises the dairy farmer who demonstrates in a practical way the choices that have been made to farm for the long term. Considerations will be made around the wise use of the land, labour and capital resource available or created. Increasingly the effects of dairy farming on both surface and groundwater and its impact on soil properties are factors the judges will consider. 
- $1000 cash/product  
Massey University Innovation Award
The Innovation Award is given in recognition of the identification and implementation of economically and environmentally sustainable farming systems. The Award recognises farmers and farming families who develop or embrace new technologies and systems and have an established record of advancing farm practices for improved outcomes. The winner, or their nominee, will receive a fees scholarship to further their professional development through a short course (subject to entry requirements), or period of private study, at Massey University. 
- $1000 cash/services
PGG Wrightson Land and Life Award
This Award is focused more on the all important 'people' side of the farming business. The personal beliefs of pride and passion for the land will be a key part of the considerations as well as an element of demonstrating good farm safety practices. A community spirit will be evident, along with a very good relationship with external 'advice or support' from agribusiness people. Inter-generational thinking and planning is often a feature. 
- $1000 cash/product
WaterForce Integrated Management Award
The WaterForce Award recognizes the farmer who has developed and implemented integrated water management systems and processes for water used within their farming system. This award will take into account the design of systems and the efficiency of monitoring water usage, water saved and cost effectiveness in any land based farming system.
– $1000 cash/product
Donaghys Farm Stewardship Award
This Award is for the creation of special places on farm and may include protection and/or enhancement of cultural, historic, or unique natural or manmade features. There is also a need to demonstrate management systems that improve productivity and sustainability.
- $1000 cash/product
Meridian Energy Excellence Award
Driving excellence in utilising on farm opportunities to generate or maximise energy efficiently.
- $1000 cash/services
Northland Regional Council Water Quality Award
This award recognises the process that the land manager is taking to enhance and/or protect quality and biodiversity values in the water that flows through and from their property. It takes into account progress towards limiting pollutant input to water through farm management and fertilizer application practices, as well as sound riparian management.
- $1000 cash
The judging process
What happens?
You will be consulted regarding a suitable time for the judging team to visit. Generally, these visits take half a day to a day, depending on the scale of your farm. This is a chance to get free, independent feedback on a variety of farm management issues, so make the most of it!
Each judging team is made up of 3-4 people. A team will generally include a farmer who has been a past BFEA achiever, as well as specialists from organisations such as the Regional Council, Department of Conservation, QE II Trust, sponsor representatives and other farm consultancies and professionals.
If you are chosen as a finalist you will be asked to suggest a time for a farm visit by the final round judges. To retain consistency in the judging process, a single team "re-assesses" all the finalists.
What will they want to know?
The BFEA judging process is NOT about ticking off checklists, pointing out mistakes, poring over accounts or putting you on the spot. The team wants to see what you're proud of on your farm. They'll look at how you are approaching your particular farming situation, the challenges you think it presents and the appropriate and/or innovative ways you have chosen to meet these challenges. They will observe how you're thinking about the whole farm system and how that system is performing financially, socially and environmentally.
The judges will want to hear about your vision for the farm, how you intend to get there and how well this plan is understood by everyone involved. The team realises that time, money and labour constraints affect how fast you can make progress and doesn't expect all the elements of your plan to be in place. However, they will want to see how you are making steady, tangible steps in the right direction.
Sometimes the judging team may feel that a piece of the sustainable management jigsaw has been overlooked. You may already be aware of the issue and have a management strategy 'in the wings' but, if not, the judges may make suggestions about how to address the gap. Again, their objective is not to pick faults but to make sure you have all the tools at your disposal to keep improving.
It's not all about winning
At the end of the day, the judging process does produce a Regional Supreme Award Winner, but in reality the BFEA celebrates all entrants. The judges feel that anyone who is taking steps towards sustainable farm management is a winner and that it is a privilege to be invited onto your farm. They try to make judging an encouraging, exciting and rewarding process.
Past entrants have found the awards an excellent way to benchmark progress and gain access to valuable information and people that can help them achieve their sustainable farm management goals.
Conditions of entry
With these awards, a farm will be defined as a business enterprise based on the productive or amenity use of soils or other natural resources.
The entrant's property must be within the boundaries of the Northland Regional Council (check your rates assessment).
The Trust reserves the right not to judge an entry if it deems the farm does not fit the overall objectives of the awards, and not to allocate a prize in a category should there be insufficient numbers.
The property must be an economically viable farming enterprise.
The entrant agrees to participate in and assist with publicity of any Regional and/or National Event, as deemed by the NZFEA Trust. Each finalist will be filmed and the resulting video and content becomes the property of the NZFEA Trust to be used to promote the BFEA programme.
Prizes are not transferable.
Apply to enter here!
Enter the Northland Ballance Farm Environment Awards
Further information
For more information, please contact the Northland Co-ordinator, Chris Mason.
Phone: 09 433 3109
Mobile: 022 090 0613
Email: [email protected]
Web: www.nzfeatrust.org.nz
Regional partner:

National sponsors: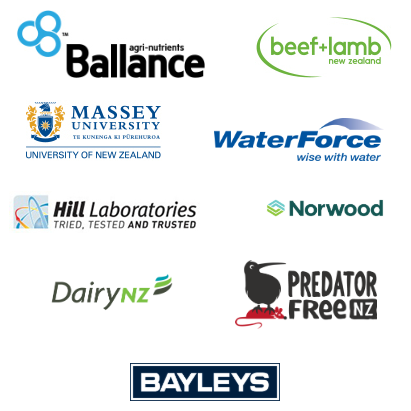 The Ballance Farm Environment awards are run under the auspices of the New Zealand Farm Environment Award Trust.