COVID-19 Passenger Announcement – Northland is at Red under the COVID-19 Protection Framework.
The Bream Bay link is operating as normal in under Red.
Bream Bay link timetable
If you would like to be picked up elsewhere along the route, please phone Leabourn Passenger Service Ltd on  0800 994 404 to arrange this on the Wednesday before you want to travel.
Open the Bream Bay link timetable from the Buslink.co.nz website (PDF, 362KB)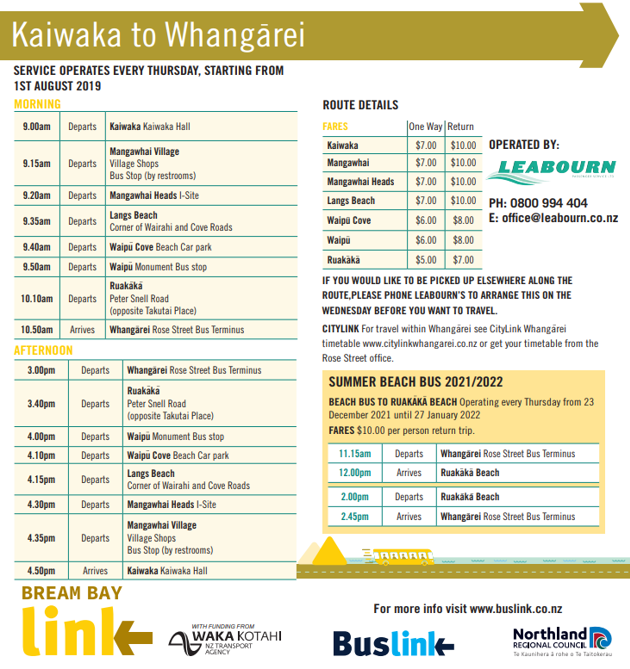 Who to contact
Contact details for the operator of this service are:
Leabourn Passenger Service Ltd
P: 0800 994 404
E: [email protected]