Story
Aupōuri locals protect landscapes from wilding pines
A dazzling sandspit that's sacred to Te Aupōuri, and a dune lake that provides water for Te Kao, are two of Northland's treasures that are now better protected from the threat of wilding pines. 
Northland Regional Council (NRC), Te Aupōuri, community groups and private landowners have worked together since mid-2020 to remove wilding pines from Aupōuri Peninsula.  
Wilding pines are self-seeded, unwanted pine trees that have spread from plantation forests, shelter belts or legacy plantings. At Kokata Spit, on the southern end of Pārengarenga Harbour, wilding pines have been spreading across the white silica sands, choking out native vegetation. 
Niki Conrad, pou takawaenga taiao (environmental manager) for Te Aupōuri, says Kokata Spit is culturally significant to Te Aupōuri, because it is an ongoing food source for the iwi. 
"There are also archaeological sites, such as middens, and wāhi tapu sites. Kuaka [bar-tailed godwits] return here from Asia and Russia, and Te Aupōuri have a deep historical affinity with these birds," he says. 
"Having those noxious wilding pine trees growing out there, then getting it back to what it used to be like – it means a lot to our people." 
One adult pine can take up as much as 600 litres of groundwater per day in summer – so wildings are a real threat to Northland's dune lakes and fragile dune systems. At Lake Wahakari, wilding pines were invading the riparian margin and crowding out native plants. As the lake is the water source for the township of Te Kao, any drop in the lake level would be worrying for the community. 
Contractors began removing the wilding pines in 2020, and that work is continuing. Pārengarenga Incorporation and Te Aupōuri are collaborating on a management plan for establishing a native riparian border around the lake. This will complement the natural regeneration from mānuka, kānuka and other native species, and provide a better home for native birds and insects. 
The mahi has been funded by the Ministry for Primary Industries' (MPI) community partnership fund and the National Wilding Conifer Control Programme. It has created employment for locals such as Simon Job, owner-operator of Suseco Worx. Job says this work helped him take on and train new crew members, from rangatahi (youth) to orchard workers, which gives them the opportunity to try working in forestry in a low-risk way.  
"The cost of setting yourself up in business, getting your chainsaw, getting your qualifications, getting your vehicle, coming up with health and safety systems – it's not for everybody. I'm glad we've got the work and I'm glad we've got the opportunity to train guys," he says. 
He and his crew all whakapapa to the Aupōuri Peninsula, and have an innate passion for restoring the environment.  
"Going back over the landscapes we worked on, there are no wilding pines, and it's a nice feeling. It's a legacy you want to leave. You can say, 'Yep, we're a part of that.' I'm very proud of it." 
Control work is continuing around Aupōuri Peninsula during the 2021-22 financial year, as NRC was recently awarded a further $960,000 of funding for the Te Hiku management unit, under MPI's National Wilding Conifer Control Programme.  
NRC's Te Hiku representative, Colin 'Toss' Kitchen, says during the 2020-21 financial year, local contractors and operators killed 98,114 wilding pines at 61 sites across Northland. 
"NRC intends to keep working with local communities to keep the momentum going, to avoid re-infestation and lock in the gains we've achieved so far," says Cr Kitchen. 
"Wilding pines are considered a $4.6 billion threat to New Zealand's economy – and for every year they're left to spread and grow, the cost of control increases by around 30 percent. Removing wilding pines means more space for the best of Te Taitokerau, such as our unique landscapes, biodiversity and cultural sites."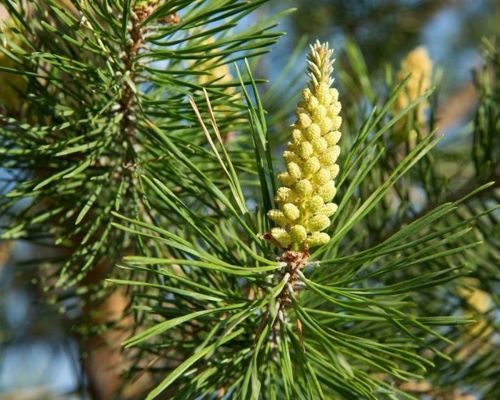 Wilding pines are self-seeded, unwanted pine trees that spread from plantation forests, shelter belts or legacy plantings.