Story
Ring of Steel tightens its grip
A lethal trapping network known as the 'Ring of Steel' is steadily expanding and achieving high success with ferret, stoat and weasel catches in the Brynderwyn Hills range and surrounding areas.
The Piroa-Brynderwyns Landcare Group has significantly intensified its trapping with resources provided through the Northland Regional Council's 'High Value Area Programme', which provides advice and funding to help local communities with their pest control work.
Local sponsors Northpine and the Waipū Menzshed, whose volunteers built the traps, have helped to keep trapping costs down so that the regional council's funding stretches further.
The landcare group is a collective of a dozen community-led conservation projects initiated to restore biodiversity in the 20,000 hectares of land that comprise the high value conservation area.
More than 500 pests, including 124 mustelids (ferrets, stoats and weasels), have been killed by 1000 mustelid traps in the last year, including new traps deployed along the Brynderwyn ridge towards State Highway One.

Annual Trapper of the Year awards are now a highlight of the Piroa-Brynderwyns trapping social calendar with this year's supreme award going to Team Ruru Kaitiaki.
The team's tally for the year was more than 80 predators - 28 of them stoats and weasels. To achieve this, Ruru Kaitiaki runs a six-kilometre trap line and has diligently monitored its traps 18 times throughout the year, a level described as a 'gold standard' for trapping.
Two further awards, added this year to acknowledge 'weed warrior' and myna trapping success, were won by John Hawley and Kennedy Garland/Lyn Davies.
A high value area is a geographic area of Northland where high biodiversity and recreational values are matched with strong community interest in pest control. There are five of these areas in Northland.
Find out more about the high value areas programmes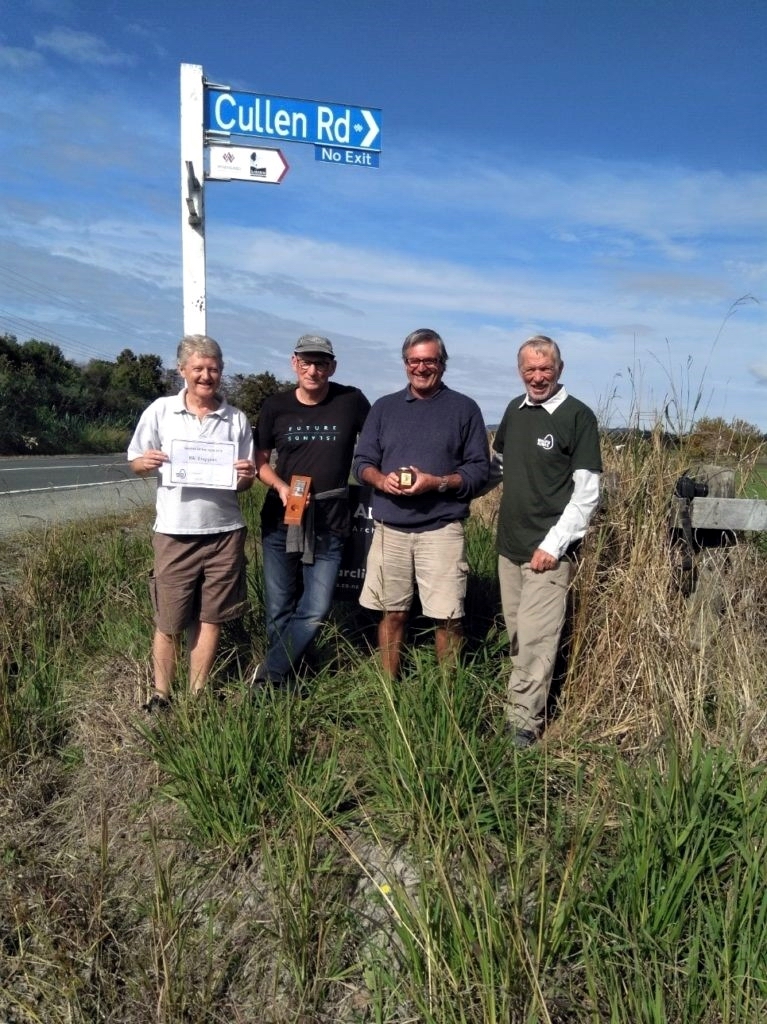 Annual Trapper of the Year awards are now a highlight of the Piroa-Brynderwyns Landcare Group's trapping social calendar. This year's supreme award winners are the Ruru Kaitiaki team (from left to right: Phil Brimacombe, Trevor Murray, Peter Blanch and Graeme Tanner) with their trophy, certificate and a prize jar of honey!