Mid-June adoption for new 10-year plan
19 May 2015, 9:07 AM
A new 10-year plan outlining Northland Regional Council's work for the next decade – and how it will be paid for – is expected to be formally adopted by councillors in mid-June.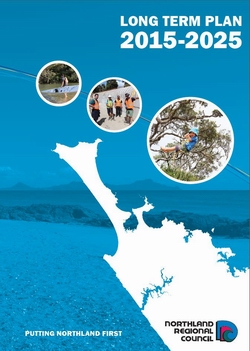 Chairman Bill Shepherd says the council received 1278 submissions on its Long Term Plan (LTP) 2015-2025 and councillors had recently completed their deliberations on these.
Among the key issues in the plan were funding for emergency services, rating levels overall (a five percent increase was proposed for the 2015/16 year), a mid-North bus trial and pest management at Whangarei Heads, all of which had attracted large numbers of submissions.
"We're aware that ours is just one of a number of local authority plans our communities were asked to comment on and are very grateful to those who took the time to do so."
Councillor Shepherd says as well as hundreds of written submissions, councillors had then also heard from 54 submitters at feedback meetings in Kaitaia, Kerikeri, Kaikohe and Whangarei.
He says he and his fellow councillors appreciated the amount of effort people had put into what was collectively a comprehensive analysis of the various programmes of work proposed over the next 10 years and how it should be paid for.
"We've had some big decisions to make which will affect ratepayers at a collective regional, local community and personal level and the public feedback has been invaluable as we've debated these issues around the council table."
Councillor Shepherd says funding for emergency services had attracted the largest number of comments on any one issue, with responses from 772 submitters.
"Essentially there was a roughly even split between submitters keen to retain the existing funding regime for the region's helicopter service and those who wanted to see development of a larger, fully contestable fund open to other emergency services instead."
Councillor Shepherd says that issue alone had highlighted a constant tension for councillors when considering their way forward; attempting to strike the right balance between affordability, value for money and ongoing improvement.
He says councillors are expected to formally adopt a final LTP at their next full monthly meeting, scheduled for Tuesday 16 June in Whangarei.