Samuels, Knight appointed to Te Oneroa-a-Tohe Board
23 Jun 2015, 7:39 AM
Far North-based regional councillors Dover Samuels and Monty Knight have been appointed as the council's representatives on the new Te Oneroa-a-Tohe Board.
The beach board – which will jointly manage Ninety Mile Beach as part of a looming Treaty of Waitangi settlement – is expected to become operative later this year and be made up of eight to 10 members;
Four iwi appointed members, from Ngati Kuri, Te Aupouri, Ngai Takoto and Te Rarawa, with a possible fifth from Ngati Kahu;
Two (and possibly three) Far North District Council (FNDC) representatives; and
Two Northland Regional Council (NRC) representatives.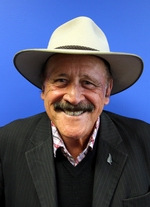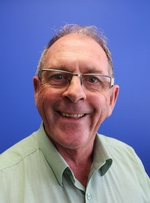 Kerikeri-based Coastal North representative Dover Samuels and Kaitaia-based Te Hiku representative Monty Knight were appointed to represent the regional council by colleagues at a recent full regional council meeting at Parua Bay.
Councillor Samuels, who also chairs the regional council's Te Tai Tokerau Maori Advisory Committee, says the looming establishment of the beach board is a significant milestone.
"It will mark the beginning of a long-awaited new relationship between Te Hiku iwi, our council and the FNDC."
Councillor Samuels says the board's purpose is to co-develop a management plan for iconic Ninety Mile Beach and the "eyes of the nation" both Maori and non-Maori will be watching with keen interest to see what is ultimately proposed.
"I don't think anyone is under any illusion as to the magnitude of the task ahead," he says.
"This will require major effort from all parties involved to build on our current relationships, but I'm confident it can be done and am proud to be involved as a regional councillor, a Far North resident and of course, personally."