Realistic emergency exercise for newly trained youth
3 Jun 2015, 2:53 PM
Fifteen young people will get the chance to hone their newly-learned emergency services skills – including being transported by helicopters – at a realistic day-long training exercise in the mid-North this weekend.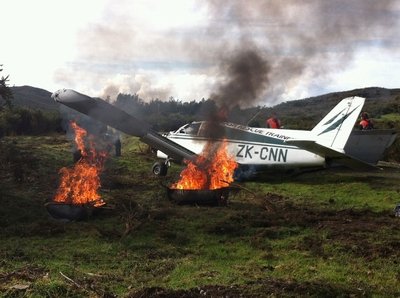 The participating youngsters were specially nominated from within the Kawakawa and Moerewa communities earlier this year to take part in the national Youth in Emergency Services (YES) programme.
They've now spent the past several weekends experiencing the work of key emergency services in the mid-North, including St John, Red Cross, NZ Fire, Rural Fire and NZ Police.
Shona Morgan, spokesperson for Northland's YES co-ordinating work group, says the programme is designed to strengthen the connection between young people and their communities and is funded by the Ministry of Youth Development.
Ms Morgan says young Northlanders taking part in this year's programme (all aged 15-18) were nominated for the programme by local schools, iwi and social services.
"They've all been really keen and enthusiastic participants and have been a real credit to themselves and their families," she says.
"On Saturday (06 June) they'll get the chance to test what they've learned in the most realistic way we can safely manage, in an exercise involving a range of mock emergency situations including a plane crash, building collapse and motor vehicle accident."
Ms Morgan says organisers are grateful for the support of local communities, in particular from Kawakawa's volunteer firefighters, the AFFCO meatworks at Moerewa (which was allowing its land to be used for Saturday's exercise) and the Northland Emergency Services Trust and Salt Air, both of which will be providing helicopters on the day.
Meanwhile, she says participants will be honoured at a formal graduation dinner in Kawakawa on Saturday 20 June and will also be offered the opportunity to volunteer for two months with the emergency service of their choice.
She says as well as encouraging a more active participation in their local communities, the YES programme also helps participants develop useful practical skills as well as encouraging them to volunteer.