Te Hiku by-election voting period ends soon
9 Feb 2015, 9:46 AM
Eligible voters keen to have their say on who will be the Northland Regional Council's new Te Hiku constituency councillor have just a few days left to return their official postal voting documents.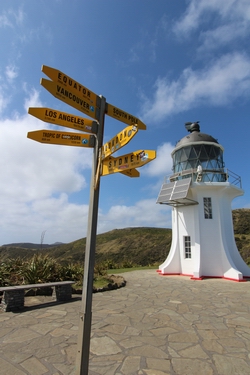 Seven people have put their names forward to contest the Northland Regional Council Te Hiku seat left vacant by the October death of Councillor Dennis Bowman with postal voting documents mailed to all eligible voters late last month.
Independent contractor Election Services, which is handling the by-election for the regional council, says all resident electors and non-resident ratepayer electors of the Te Hiku Constituency whose names are on the latest electoral roll are eligible to vote.
Electoral Officer Dale Ofsoske says it's still not too late to vote.
"If you haven't received your voting paper and want to vote, contact the electoral office on 0800 922 822."
Completed voting documents must be received by the Electoral Officer by noon on Tuesday 17 February. "If mailing locally, it's recommended your voting paper be posted by 5pm Thursday 12 February to ensure it's delivered on time."
"A polling place for the issuing of special voting documents and receiving completed voting documents is also available until noon on Tuesday 17 February from regional council's Kaitaia and Whangarei offices."
Mr Ofsoske says as of today, 22.5% – or 2741 out of 12,189 electors – had returned their voting papers.
"Candidate statements issued by the seven people contesting the seat – as well as other background information about the by-election itself – are available via www.nrc.govt.nz/byelection "
Mr Ofsoske says preliminary results will be known as soon as practicable after the close of voting on 17 February and will also be available on the website. The successful candidate will be officially declared by public notice on Saturday 21 February.