Development partner sought for ex-supermarket site
4 Nov 2014, 2:12 PM
The Northland Regional Council is seeking expressions of interest from potential joint venture partners to redevelop the former Countdown supermarket site in Kensington, Whangarei.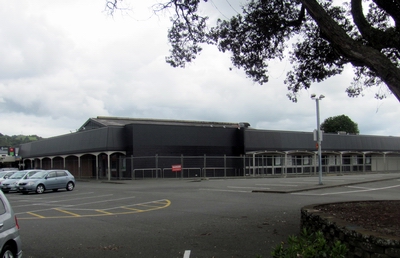 Expressions of interest are being sought to re-develop the former Countdown supermarket site at Kensington.
The high-profile 9967 square metre site on the corner of Kensington Ave and Kamo Rd has a recent valuation of $5.625 million. It has been vacant since Countdown's relocation to the Regent in late June.
The property is located within five minutes' drive of the Whangarei city centre and experiences strong traffic flows from northbound traffic. Nearby properties include a mixture of retail, residential and medical uses, providing a wide range of redevelopment opportunities.
Northland Regional Council Chairman Bill Shepherd says council recognises the potential advantages to ratepayers through continued ownership of the property – if it can be redeveloped in a way that provides both certainty of outcome and a competitive long-term return.
"We're now going through a formal process of exploring options for the property and are seeking expressions of interest from developers with a strong track record of successfully completing similar projects."
Councillor Shepherd says the council does not intend to take on any development risk, which will be borne by the developer as part of any agreement. "Our role will be as an investor only."
Auckland-based property consultancy Greenstone Group, which has significant experience in project and development management of retail and commercial projects, has been appointed to assist council with the expressions of interest process.
Expressions of interest close at 4pm on Friday 19 December. They will be reviewed in early January, and negotiations with short-listed parties will follow.
Submission documents for potential developers can be found on www.gets.govt.nz or www.nrc.govt.nz/tenders