New chairman, directors for Northland Inc board
4 Jul 2014, 10:11 AM
Regional economic development agency Northland Inc has a new chairman, Warren Moyes, and two new directors, Irene Durham and Jeroen Jongejans.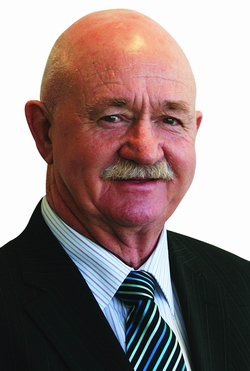 The trio was appointed to their new directors' roles by the Northland Regional Council at Kerikeri in April, with Mr Moyes subsequently elected chair by the new five-strong board when it met in Whangarei recently.
The new role marks a change in direction for Mr Moyes who this week officially announced his retirement from Northpower Ltd, which he had chaired for the past 21 years.
The Northland Regional Council owns Northland Inc on behalf of its ratepayers and council chairman Bill Shepherd says both organisations are thrilled to have secured someone of Mr Moyes' considerable business and governance experience.
"Warren has proved he has what it takes to help govern an organisation very successfully and that's very clearly demonstrated by the fact that during his time at Northpower he was part of a team that helped grow its asset value from $52 million in 1991 to more than $420 million now."
As well as his Northpower role, Mr Moyes also owns and operates two deer farms in the Whangarei district and is on the NorthTec council.
Mr Moyes says he is very much looking forward to his new Northland Inc role and to working with people and organisations right across the region to help grow its economy in a way that benefits as many Northlanders as possible.
Both Mr Shepherd and Mr Moyes paid tribute to former Northland Inc chairman Colin Mitten who decided not to seek renewal of his contract when his two-year term came to end on June 30. (Mr Mitten is pursuing a career in the private sector and is driving a bid by Aotea Clear Cloud Ltd to help create a data centre to attract major international technology companies to Northland.)
Meanwhile, Mr Shepherd says the council is also pleased to welcome the two other new Northland Inc directors, Irene Durham and Jeroen Jongejans.
Tutukaka-based Ms Durham is a successful business owner who has specialised in private and SME sectors in New Zealand and overseas for more than 20 years. She's a current member of the Northpower Electric Power Trust and a former trustee of Northland Inc's predecessor, the Northland Regional Council Community Trust.
Mr Jongejans is the owner of dive charter business Dive! Tutukaka and has been involved with the adventure tourism and outdoors industry for more than 20 years. He is also a former Whangarei District Council member.
The three new directors join Bay of Islands indigenous event and project management service chief executive Karleen Everitt and Auckland-based Sarah Petersen, the chief financial officer for an international education consultancy.
Mr Moyes says Northland Inc has a number of exciting projects in train including:
The Taitokerau Regional Growth Study
Northland 2025 economic action plan
Development of kingfish aquaculture industry
Opportunities for economic development through better water management
Assisting the digital technology sector to develop opportunities
The Twin Coast tourist trail discovery project.