Plantation forestry regulations
National Environmental Standard – Plantation Forestry
The National Environmental Standard for plantation forestry (NES-PF) came into effect on 1 May 2018. The NES-PF are regulations under the Resource Management Act 1991 (RMA) and applies to any forest of at least 1 hectare that has been planted specifically for commercial purposes and will be harvested.
The NES-PF regulations aims to:
set out technical standards, methods or requirements relating to matters under the RMA; and
provide consistent rules across the country by setting planning requirements for certain specified activities.
The NES-PF regulations cover 8 core plantation forestry activities that have potential environmental effects:
Afforestation (planting new forest)
Pruning and thinning-to-waste (selective felling of trees where the felled trees remain on site)
Earthworks
River crossings
Forestry quarrying (extraction of rock, sand, or gravel within a plantation forest or for operation of a forest on adjacent land)
Harvesting
Mechanical land preparation
Replanting
Before activities 1, 3, 4, 5 or 6 detailed above can take place, regional council (and in some cases district council) must be given written notice. Activities 2, 7 and 8 do not require notice, but the criteria in the NES-PF must be complied with.
Some activities may require the submission of additional information such as Earthworks Management Plans, Harvest Plans and Quarry Erosion and Sediment Plans. The NES-PF includes two schedules (Schedule 3 and Schedule 4) that lists information that must be included in the management plans. Checklists for Schedule 3 and Schedule 4 requirements can be accessed in the tools and resources section below.
Forestry best practice guidelines
The Northland Forestry Guidelines and Forest Owners Association guidelines outline good practice when undertaking a variety of activities associated with the harvest of plantation forestry and aim to minimise the environmental effects of forestry operations.
The guidelines are a living document which will improve over time taking into account the needs of industry and environmental protection and are currently open for comment from the industry. There are two documents that may be used for forestry activities, for guidance on how to use the guides, see 'How to use both guides together' in the tools and resources section below.
Any comments to the Northland guidelines can be emailed to: [email protected]   
NES–PF step-by-step
Use the flow chart and associated links below to assist with the forestry notification process from start to finish.
To contact us about the NES-PF or any other commercial forestry please email: [email protected]
Tools and resources
Find out more about


NES

–

PF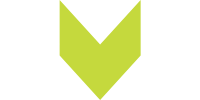 | | |
| --- | --- |
| Submit a NES–PF notification | |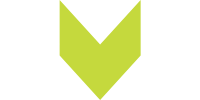 | | |
| --- | --- |
| Preparing a Management Plan | |