Solution 'must be found' to unpaid rates; Samuels
10 Dec 2014, 8:04 AM
The chair of the Te Tai Tokerau Maori Advisory Committee is to advocate an ambitious plan to try to resolve a controversial and increasingly costly problem that has plagued successive Northland councils for years.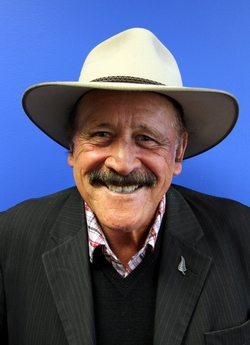 Dover Samuels says for many years the issue of unpaid rates on Maori land has languished in the 'too-hard' basket due to the politics, costs and practicalities of trying to collect from its often multiple owners.
While the law allowed for some unpaid rates and penalties to be written off after six years, in the meantime those 'debts' effectively languished on a council's books incurring GST and other costs.
In the Northland Regional Council's case it was owed more than $4 million of unpaid rates and penalties from ratepayers in just the Far North District alone as of 30 June this year, of which Councillor Samuels says roughly two-thirds related to Maori land.
"That's a lot of money by anyone's account, especially if you consider our council's entire rates demand in the Far North for the current financial year is just over $7M. That's simply not acceptable to us as councillors, and I think I'd be right in saying, the vast majority of those we've been elected to represent either."
Councillor Samuels says he has become increasingly frustrated at the way those who are not paying will use culture – and the sometimes diverse ownership arrangements surrounding Maori land – as an excuse for non-payment.
"Those ratepayers who do pay their rates – and let's be very clear there are also a great number of Maori who fall into that category, including me – are effectively subsidising those who aren't."
"At the end of the day, someone owns the land, they are receiving the benefits that rates deliver and they should be contributing towards the cost of providing these."
Councillor Samuels says people often claim they receive nothing for their rates, but in fact there are a number of benefits – direct and indirect – that rates deliver.
"Most people are familiar with essential services, community facilities and the planning and consenting functions they fund. But one important benefit which isn't often spoken about or acknowledged – but is at the heart of the way of life we enjoy – is the democratic process itself and the fact that at a local level people can elect those who can advocate and make decisions on their behalf."
He says the very large sums of money going uncollected also represent a great deal of 'lost opportunity' that could be being utilised for the benefit of all Northlanders and he is both personally and professionally keen to try to find a workable solution.
"From a Maori perspective, as kaitiaki we're usually very keen to see money spent on anything that can improve our environment, but the sad reality is there are far more ideas about how we can do this than there is money to pay for it – a situation unpaid rates effectively only makes worse."
Councillor Samuels says the regional council is proposing a two-pronged approach to rating, with the first utilising its relatively new Te Tai Tokerau Maori Advisory Committee to scope the problem and investigate possible solutions.
"I'm not ruling any option out at this stage and look forward to discussing it with my fellow committee members. Collectively, they share a lot of wisdom and experience and this is exactly the sort of issue this committee was established to advise the full council on."
The second prong would see the regional council approaching its three district council counterparts shortly to see what collaborative shared services opportunities might exist around rating.
One possibility included a single-rating platform that could eventually see one council collect and process rates on behalf of all four Northland councils (or a range of other options).
Northland's councils had shown an increasing desire to share services wherever possible in recent times and he believed a single rating platform could offer efficiencies and provide a potential vehicle that might make it easier to find solutions to common problems like unpaid rates on Maori land.
(Currently, all three councils collected their rates separately, with each also collecting rates on behalf of the regional council in their area.)
Councillor Samuels says he had raised his concerns about the challenges surrounding rates on Maori land at a recent local government meeting in Wellington and Northland was by no means alone in grappling with the issue.
Meanwhile, he says a review of Te Ture Whenua Māori Act spearheaded by the Associate Minister of Maori Affairs Chris Finlayson aimed to improve the performance and productivity of Maori land generally.
"This – coupled with rating improvements – could provide significant economic benefits to both landowners and local authorities in regions like Northland."