Regional council reappoints CEO for five year term
16 May 2017, 3:40 PM
Chief Executive Officer Malcolm Nicolson has been reappointed to a second five-year term at the helm of the Northland Regional Council.
The Kawakawa resident, 59, who has led the council since early 2012, was the standout candidate among the 17 applicants for the role after it was advertised as legally required in late March and early April, council chairman Bill Shepherd says.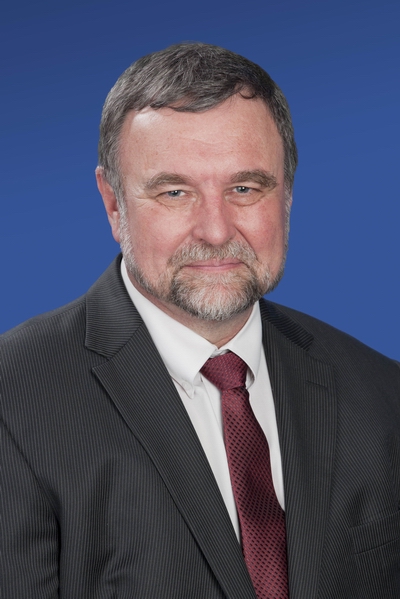 Reappointed Chief Executive Officer, Malcolm Nicolson.
Chairman Shepherd says while a four-strong panel of councillors had interviewed the final two candidates short-listed for the role earlier this month, their involvement in the process to that point had been largely – and very deliberately – kept at arm's length.
"We were really keen to ensure a transparent and accountable process and to that end, delegated much of the recruitment process to Local Government New Zealand's consultancy and training organisation EquiP."
He says EquiP was hired to develop the job description, run the advertising and initial screening process for applicants, and had also assisted councillors with the final interviews.
Six candidates had been initially short-listed from an original 17 applicants from around New Zealand and overseas, with two final hopefuls – including Mr Nicolson – interviewed in Whangarei earlier this month.
Chairman Shepherd was one of four councillors on that final interview panel, along with his deputy David Sinclair, and fellow councillors John Bain and Joce Yeoman.
On the panel's recommendation, Mr Nicolson's appointment was formally confirmed by the full council when it met in Whangarei today. However, a salary package for the new five year term is still being finalised.
Chairman Shepherd says while the panel had been impressed with the overall calibre of the applicants, Mr Nicolson had ultimately stood out for a host of reasons.
"These include his previous experience, knowledge of Northland, understanding of local government and its role, and his network of contacts, both within and outside the region."
He says councillors were also keen to ensure stability for the NRC's 180-plus staff, given the organisation was now "humming along nicely", having been through a significant restructure driven by Mr Nicolson in 2015.
"With overall accountability for a host of often complex projects, not to mention ultimate responsibility for annual budgets of millions of dollars on behalf of our ratepayers, successfully heading a regional council like ours is no easy task," he says. It would have taken an incredibly exceptional candidate to have replaced Malcolm."
Mr Nicolson holds Bachelor of Commerce and Masters of Business Administration degrees and came to the council from a 12-year tenure heading Far North Holdings Limited (set up by the Far North District Council in 1997 to handle its commercial activities).
His five-year appointment will officially begin 01 October this year, after the previous council extended his original five-year contract by roughly eight months to ensure it spanned last year's local body elections and provided interim continuity.
Chairman Shepherd says as the CEO's employer, the former council had been keen to ensure the council in place after the October 2016 elections was given the opportunity to recruit the chief executive it collectively saw as the best fit for the organisation.
Given the nine-strong council had ended up with five totally new members after the elections, he believed that decision had proved to be a sensible one.