Feedback sought on Annual Plan 2016/17
5 Apr 2016, 9:11 AM
The public will have until early May to provide feedback on what the Northland Regional Council is describing as a very much 'business as usual' Annual Plan for 2016/17.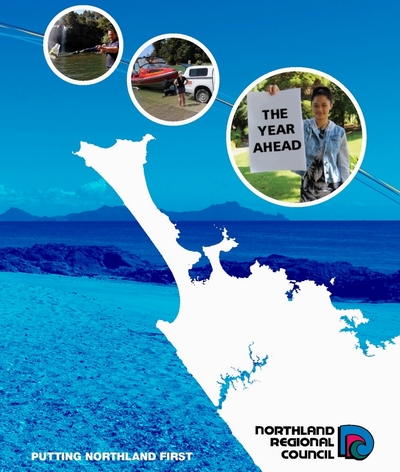 Council chairman Bill Shepherd says the plan keeps an overall rates increase to the 2.34 percent agreed last year, which will cost an average of just $4.27 per rateable property over the full 12 months from July 01; just over eight cents a week.
"You can find out more in our Consultation Document which highlights any differences over the next financial year from those forecast in our current Long Term Plan, although these changes are really only small."
He says the council is forecasting a total spending increase of less than $1 million across six main areas, despite its overall $33.6 million budget.
"Of the roughly $990,000 proposed extra spend over the 2016/17 year, less than a third ($303,000) will be funded via the previously signalled 2.34% rates increase, with the bulk taken from reserves/efficiencies."
Councillor Shepherd says the council will also effectively be able to do more with less by borrowing money (largely for infrastructure projects) more cheaply and passing these savings on to its ratepayers.
The Annual Plan differs from the LTP in that it includes extra funding for:
• Community representation and engagement ($73,000)
• Resource and catchment management ($267,000)
• River management ($131,500)
• Public transport ($30,000)
• Harbour safety and navigation ($182,000)
• Support services ($306,250)
Councillor Shepherd says an official month-long public feedback period opens Tuesday 05 April and will run until 4pm Friday 06 May and encourages those who want to give feedback to get the full picture first by reading the council's Consultation Document and supporting information.
"Among the ways you can have your say are online using our consultation portal www.nrc.govt.nz/annualplan2016 or through Facebook or Twitter, or by filling in a feedback form that can be emailed, posted or faxed."
Councillor Shepherd says people who want to outline their thoughts to councillors in person can do so at councillor community feedback meetings by pre-booking speaking time by Friday 22 April. "To register, contact us on (0800) 002 004."