Kauri dieback
What is kauri dieback?
Kauri dieback is a plant disease caused by the microscopic soil borne pathogen Phytophthora agathidicida(Pa). Spores from the pathogen infect kauri roots and damage the tissues preventing the uptake of water and nutrients causing tree death. It can kill kauri of any age and location.
Infected trees show a range of symptoms including yellowing or browning of foliage, canopy thinning, branch dieback and base bleeding caused by lesions around the trunk of the tree. These symptoms increase as the tree progresses towards death.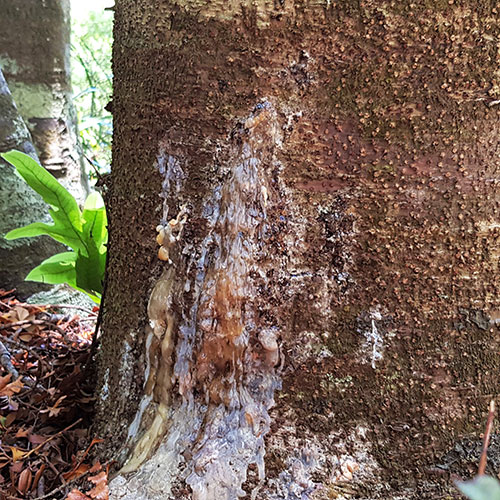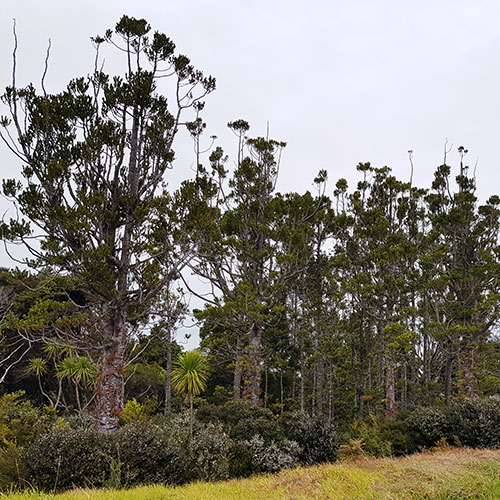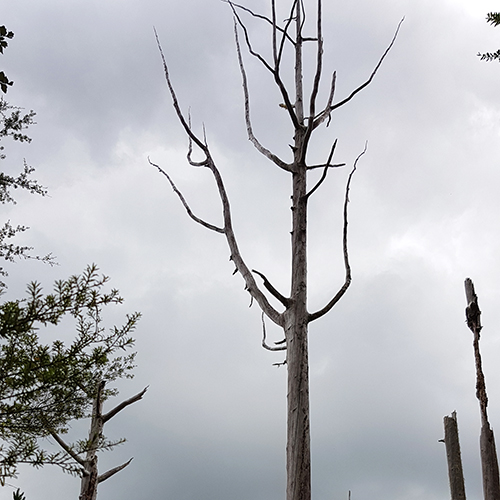 The pathogen which causes disease lives in the soil. There is no airborne phase. The pathogen is spread by movement of soil and/or plant material in the form of dirt adhering to surfaces Vectors for soil movement include humans and their activities, vehicles and animals.
Preventing the movement of soil and plant material by any means is fundamental to the management of kauri dieback. Hygiene around footwear, equipment and vehicles is vital. Removal of all soil is the key to success.
Our role is to work with private landowners and the community in Northland to assist with identifying and managing kauri dieback. We also have a role to play in raising awareness and providing education on kauri dieback across the entire region.
NRC Kauri Dieback staff are helping Northlanders protect Kauri by:
Soil sampling of Kauri across private lands in Northland
Developing management plans for all sites sampled
Increase awareness of landowners, community groups, forest users and the public through events, engagement, school visits and publicity campaigns
Provide hygiene information and equipment to those that need it. This includes provision of hygiene stations
When possible, fund fencing for private landowners to fence forest blocks in order to protect Kauri on their land.
Arrive clean and leave clean in and out of the forest and around Kauri, follow the simple instructions at hygiene stations, keep to the track, always consider kauri in all off-track activities and work or operations involving vehicles and machinery.
For more information on what can be done to help reduce the spread of dieback, use the "How to guides" for kauri dieback hygiene and "Activity hygiene planners" below.
Report a sick looking tree by using the "Report this pest/weed" button in our Pest Control Hub
For more information on the national kauri dieback programme, visit | www.kauriprotection.co.nz
Further reading from Waikato Regional Council
An article by Dr Bruce Burns | Associate Professor, School of Biological Sciences, University of Auckland:
A desktop study prepared for Waikato Regional Council: