3.4 What is being done?
Policy documents
The Regional Council has produced two policy documents to manage Northland's air resource. The Regional Policy Statement for Northland (NRC 2002) provides an overview of resource management issues in Northland, including those with regard to air quality. It contains objectives, policies and methods to achieve the integrated management of Northland's environment.
The Regional Air Quality Plan (AQP) for Northland (NRC 2003) contains rules that permit, control or prohibit activities which cause discharges of pollutants to air.
Investigation of air incidents
All environmental incidents reported to the NRC are recorded, investigated and reported to the Council every month. When an incident investigation is completed, a summary of the results of the investigation and recommendations is produced. This includes actions that should follow to remedy and avoid any adverse effects on the environment. In some situations formal enforcement action, such as an infringement notice or prosecution, will be taken by the Council.
Regional Council staff members assist new and existing industries with technical advice, information and experience to avoid causing problems and to assist with resolving air- related issues that already exist.
Consent monitoring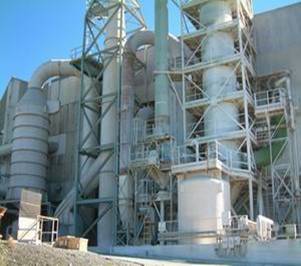 There are around 310 resource consents for discharges to air in Northland. Of these approximately 90 are closely monitored by the Regional Council to ensure that there are no significant adverse effects arising from the exercise of these consents.
A monitoring report is produced for each consent holder on a regular basis. The report summarises the results of any monitoring undertaken and comments made during any site inspections.
At times, it is necessary to measure exactly what is being discharged from a stack or chimney. This requires specialised training and equipment and can often be difficult, challenging work. The Council monitors a number of industries annually to check on their emission control equipment and to assess compliance with their consent discharge limit.
Emissions inventory
In order to predict the impact of future developments on the Northland region, it is important to quantify existing discharges so the additional atmospheric burden of future projects can be estimated. Information on existing discharges from Northland is currently being compiled into an emissions inventory.
This document will estimate emissions from point sources such as local industry, as well as non-point source emissions such as particulate emissions from domestic home heating, vehicle emissions from the transport sector and agricultural emissions from livestock. This is the second attempt to quantify these emissions and as such will provide valuable information for resource planners, developers and local industry. The results were to be available by October 2007.
Marsden Point Air Quality Strategy
The Regional Council publicly notified and released Proposed Plan Change 1 (Marsden Point Air Quality Strategy) to the Regional Air Quality Plan (RAQP) for Northland (NRC 2003) on Saturday 14 April 2007. The 'Proposed Plan Change 1 - Marsden Point Air Quality Strategy' comprises proposed changes regarding rules for discharges in and around the Marsden Point Airshed.
The plan change aims to implement the Marsden Point Air Quality Strategy, a document that was approved by Council in September 2005. The estimated release date of the operative plan change is December 2007 (subject to any Environment Court Appeals).
Backyard burning
The Regional Council publicly notified and released plan change 2 (Backyard Burning) to the Regional Air Quality Plan (RAQP) for Northland (NRC 2003) on Thursday 2 August 2007.
The purpose of 'Proposed Plan Change 2 – Backyard Burning' is to prohibit backyard fires in the Whangarei urban area, which will help reduce the number of burning and smoke-nuisance incidents. The plan change also introduces a permitted activity rule with conditions for backyard burning within the remainder of Northland. The plan change is expected to have significant air quality and health benefits.
Dust nuisance in earthwork workshops
The Regional Council has held eight erosion and sediment control workshops for developers, earthwork contractors and planners in 2006 and 2007. The workshops were designed to improve understanding and implementation of erosion and sediment control and the environmental effects. Incorporating dust nuisance and dust management into the workshops has provided useful and practical information to developers/contractors on how to minimise the potential risks.
So far about 200 people from 50 different companies and organisations have attended. Very positive feedback has been received from attendees and there is still significant interest from contractors who have not yet been able to attend due to courses being fully booked. More workshops will be held in the future as required.
Through education, incidents such as the dust nuisance problem that occurred at One Tree Point in 2005 (see case study 1 below) can be avoided.