Northland Regional Council (NRC) is responsible for the collection, storage and disposal of waste hazardous substances in the region. Since 1993, NRC has collected and recycled or disposed of over 65 tonnes of waste hazardous substances.
NRC is also responsible for monitoring contaminated sites, and closed and operational landfills, throughout Northland. The results of this monitoring are stored in a central Contaminated Sites Database (Selected Landuse Register), which is operated and maintained by council staff.
In addition, NRC, on behalf of the Department of Labour, undertakes inspections of workplaces in the region that store and use hazardous substances and provides a 24 hour, seven day a week incident response team for incidents involving hazardous substances. To learn more about these services, go to the section entitled 'Hazardous Substances Compliance Inspections and Emergency Response'.
Although NRC has no performance target related to reducing the amount of waste being disposed of in landfills, the Council does have in place a Waste Minimisation Strategy and encourages industry, business and households to reduce their waste production for the benefit of the environment in both Northland, and the country as a whole.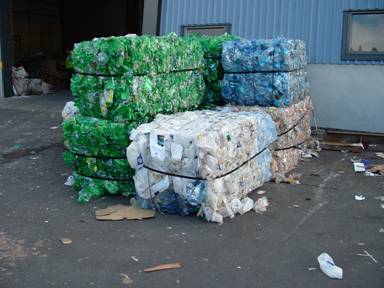 Plastic bottles collected for recycling