Story
Back to basics
It is no secret that cloth nappies provide a sustainable solution for parents wanting to minimise on waste, not to mention the cost-effective appeal vs their disposable counterparts.
That's why Educare Totara Park ECE in Whangārei has started a reusable nappy journey thanks to a desire to meet their Enviroschools goal to reduce the amount of disposables used.
Assistant centre manager, Gabrielle Pollock (Gabe) was 'buzzing' with ideas around encouraging whānau to help them reach the goal. Gabe decided to reach out to cloth nappy companies and ask if they could provide a discount code to help get the initiative underway and it wasn't long before Aotearoa business Bear and Moo kindly donated 15 reusable nappies to the cause.
Gabe then eagerly began contacting whānau, inviting them to participate in the centre's cloth nappy trial and so the journey began!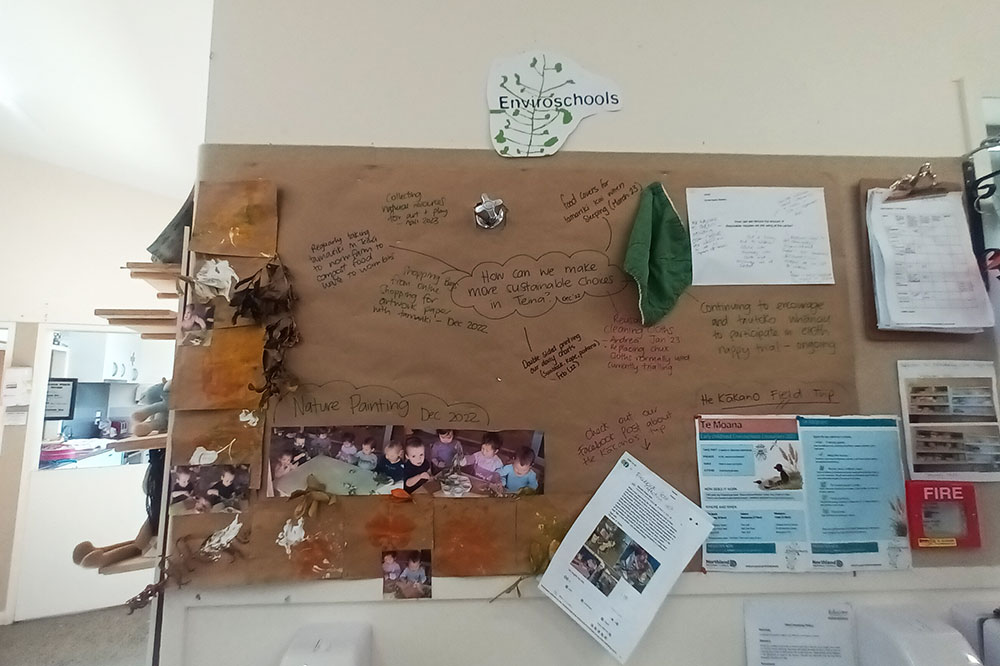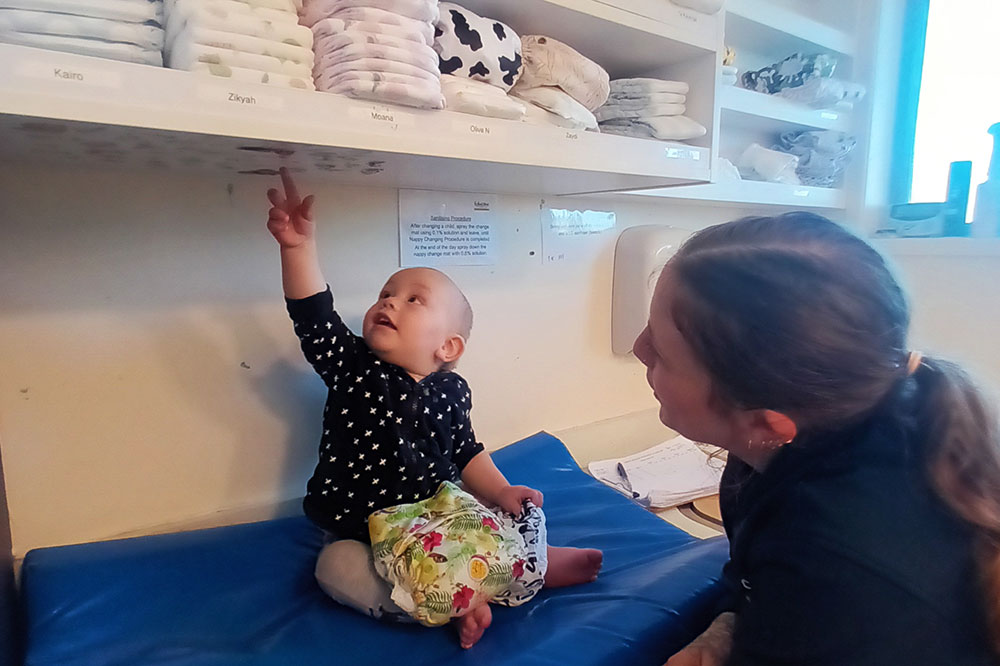 For whānau keen to participate, staff swapped out one disposable for a cloth nappy per day. It wasn't long before two centre whānau changed to cloth nappies full time – a very exciting moment for Gabe and the team. It was an encouraging moment to have confirmation that Educare Totara Park were making honest and active contributions to the Enviroschools and Educare kaupapa of sustainability.
Enviroschools ECE facilitator, Judy Crooks says right from the beginning the Educare Totara Park team have undertaken the cloth nappy journey with consideration and sensitivity towards their whānau.
"It's been amazing to see how the reusable nappy journey has evolved over the past year and how it can be successful, even in a big and busy centre."
Going forward, Educare will be putting money aside each funding period to support the Enviroschools kaupapa so the Totara Park team can continue to encourage whānau to get involved.
"It has been such a rewarding journey and I just want to say anyone can do it! Any step, no matter how small can make a difference. Although it will be a long journey, I really look forward to seeing where else we can go" says Gabe.
Tu meke Totara Park ECE, I'm sure you will become a role model to many of our Te Taitokerau centres. Watch this space!