Story
Meet the 2022 Tū i te Ora Scholarship winners
Congratulations to the eight recipients of Northland Regional Council's Tū i te Ora Scholarships programme for 2022 – Aya Morris, Fern Donovan, Josh Otene, Maria Secker, Rosa Harper, Shavonne Toko, Taiawhio Wati, and Tayla Bamber – who each received $3000 toward their tertiary studies.
This year, 40 applications were received, over half of which were from Māori who whakapapa to Te Taitokerau. The council tightened the eligibility criteria this year to reduce the number of applicants enrolled in study unrelated to council (such as, nursing, teaching and sport), targeting people engaged in study related to council's environmental and regulatory functions instead.
The annual scholarship recognises and supports students to undertake study, research or training that relates to council's environmental and regulatory functions – providing a springboard for future environmental leaders and champions, whilst contributing to council's vision 'Our Northland – together we thrive'.
The scholarship aims to:
Build Māori capacity within Te Taitokerau and assist students to pursue further education
Encourage greater uptake of tertiary education aimed at protecting the environment
Develop connections between tertiary students and council
Provide support to students experiencing financial hardship and difficulties
Encourage mātauranga Māori research and education.
This year's winners all had strong connections to Northland and excellent academic achievement. The judging panel was particularly impressed with the level of passion for the environment and communities of Te Taitokerau showcased by the recipients.
Council is delighted to be supporting such promising Northland talent and looks forward to seeing their bright careers develop in the future.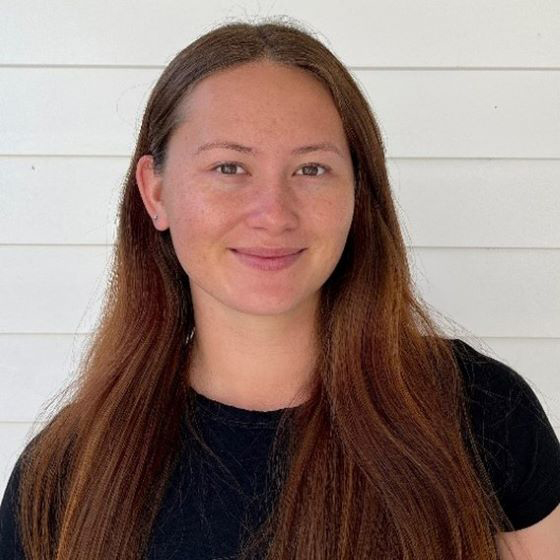 Raised on her family's farm just south of Kaitaia, Tayla has deep connections to the Far North and its environment.
Tayla is incredibly passionate about water management – particularly water quality and macroinvertebrates – and hopes to focus more on freshwater ecology and environmental planning and policy as she nears the end of her degree.
"I applied for the Tū i te ora Scholarship to lead by example and show my teina (younger sibling) that anything is possible if you put your head down and work hard. I would like to return to Northland for either postgraduate study or at the completion of my study to help the community with education and implementation to restore and keep rivers healthy."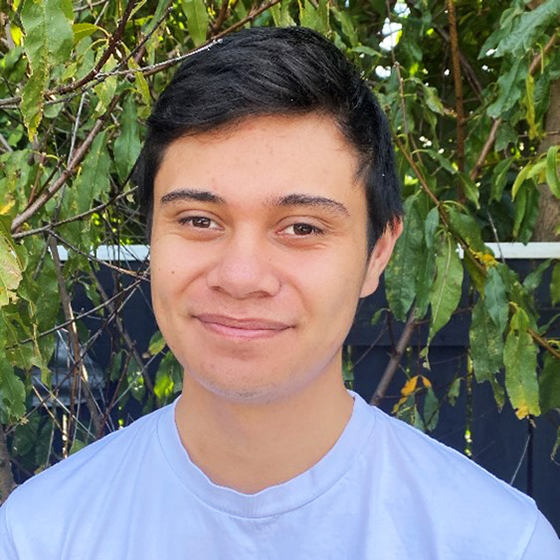 Josh is a first-year student who loves all things marine – so much so that his mum says he has sea water in his veins. Growing up in One Tree Point, Whangārei, Josh was always in, on or around the water, nurturing his interest in pursuing a marine-focused degree.
Josh aims to undertake post-graduate study and eventually wants to utilise his learnings to contribute to environmentally friendly economic business.
"Being able to contribute eventually to the economic growth and environmental sustainability within the marine field is my goal. There are problems to solve such as climate change and the protection of ocean species. I want to participate in finding solutions to these problems and thus my role as kaitiaki moves from one of a personal nature to a commitment to the collective responsibility we share."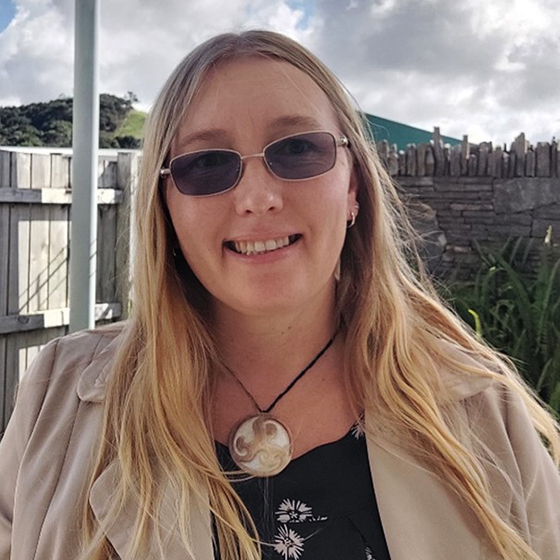 A Hokianga local, Aya is incredibly passionate about creating and supporting positive environmental outcomes for Te Hiku o te Ika a Maui/the Far North.
After completing a Bachelor of Arts, majoring in Psychology, Aya is undertaking a Master of Sustainable Development Goals, specialising in environmental sustainability within the freshwater and marine spaces.
She was motivated to enter this area of study after attending a summit on leadership and innovation for impact – returning home inspired to create positive change for the future of the Far North and its environment.
"I hope that my work in the future will positively impact the health of our freshwater and our marine environment, as well as community wellbeing."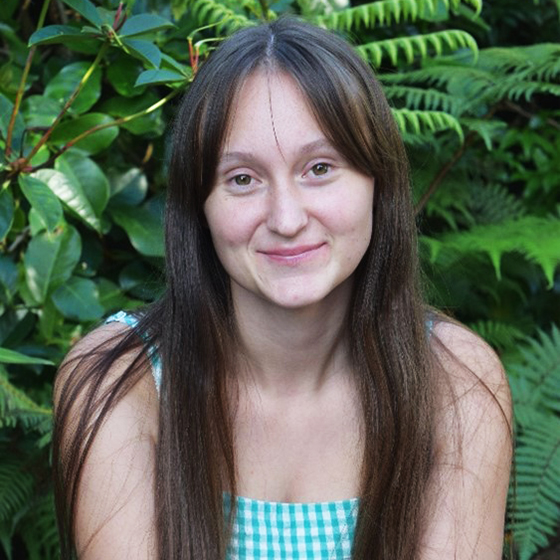 As a fifth-generation Northlander, Maria's connection to the region runs deep. Growing up in Onerahi, with Matakohe-Limestone Island on her doorstep, Maria was aware of and involved in conservation efforts from a young age.
Maria's passion for the environment is not only evident in her choice of study, but also in how she spends her spare time. She is an active member of her local community, volunteering at beach-clean ups, setting up bait stations, and helping to control pest plants.
She plans to continue tertiary study by enrolling in a Bachelor of Applied Science in Biodiversity Management in 2023.
"I want my son to grow up in a world which views the environment as something to be treated with respect, not simply as a resource. I hope to be part of the solution in restoring balance and improving the health of the ecosystems that give us life."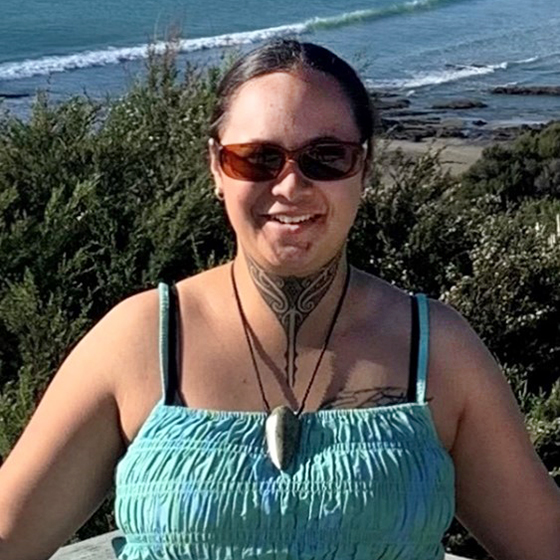 Raised in Ōmāmari and Whangārei, Shavonne has a strong connection to her whakapapa, with her whānau and whenua (land) the motivation behind her choice of study.
Shavonne is passionate about weaving mātauranga Māori and western science together and interned with the Department of Conservation in 2021 to develop a report on the importance of mātauranga Māori within environmental management.
After completing her diploma, Shavonne aims to enrol in a Bachelor of Applied Science, majoring in Biodiversity Management. She hopes to support her iwi in efforts aimed at helping the environment of her whenua flourish.
"I am grateful to be from such beautiful areas of Te Taitokerau and I am fortunate to have felt the essence that these places hold. I have a strong desire to care for te taiao so that future generations can also witness the natural beauty of Northland."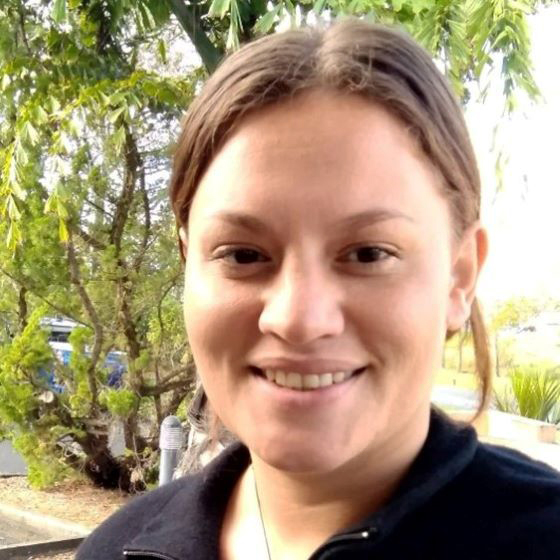 Raised in Dargaville, Taiawhio spent six years working in the shearing industry before returning to tertiary study. Having received a Bachelor of Arts in Social Policy (First Class Honours) in 2021, Taiawhio is building on her knowledge through further post-graduate study.
Taiawhio is a passionate advocate for preserving natural environments and native biodiversity. Experienced in working in local government as a Graduate Planner and Senior Policy Coordinator, Taiawhio aims to continue working in the sector upon completing her study.
"What I especially love about planning is exploring the ways policy implementation can directly enhance people's wellbeing and how mahi tahi (partnership) can achieve positive social and environmental outcomes. Receiving this scholarship has been great encouragement – serving as a gentle reminder to keep persevering."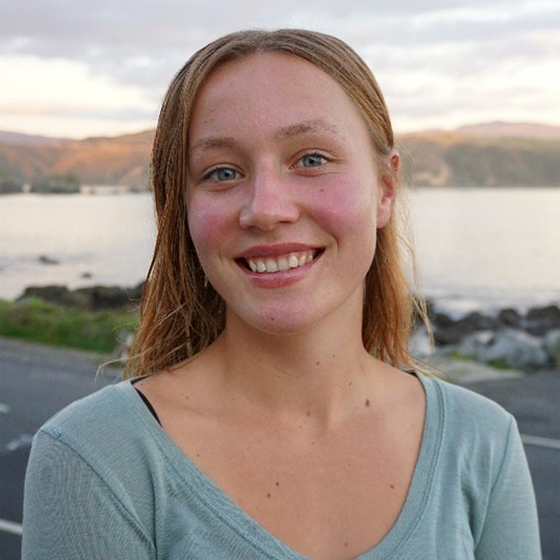 Born and raised in Hokianga, Fern's passion for caring for the environment is in her blood. With her parents operating a conservation business, it was only natural that Fern would follow suit.
Having attained a Bachelor of Science, majoring in Ecology and Biodiversity, Fern is now completing a Master of Science, focusing on shortjaw kōkopu in the Waipoua River.
"I am learning about something I am passionate about, and everything I learn feels as though, when applied, it will benefit the wider world and environment. The more I study, the more knowledge I acquire and with that I can help the people, the environment, and the communities that inspired me in the first place."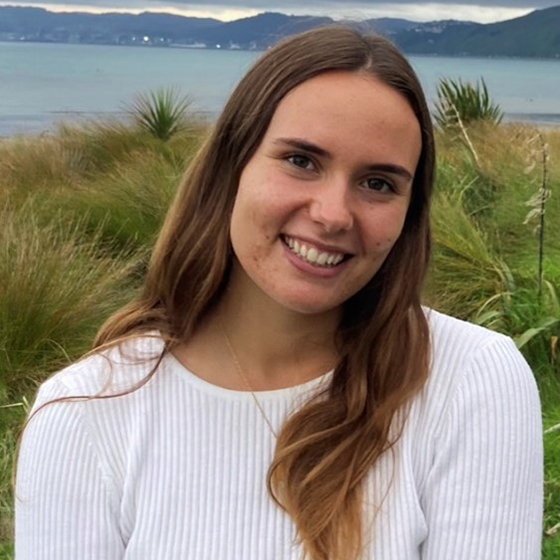 Growing up in the small coastal community of Tutukaka, Rosa felt a strong connection to and sense of responsibility for protecting and learning about the moana from a young age.
Whilst completing her Bachelor of Science, majoring in Marine Science, Rosa recognised the importance of communicating complex issues the oceans are facing to inspire action.
Rosa is now in her fourth year of study and hopes to improve the way science and society communicate with one another for the wellbeing of the region that holds a special place in her heart.
"The power of community is vital to the future of Northland's environment. To use my studies to build tools through which community can be further involved in the roles of caring and advocating for the pocket of Northland paradise would be such an honour."