Early date for first Maori committee meeting
14 May 2014, 10:13 AM
The Northland Regional Council has confirmed plans for a Te Taitokerau Maori Advisory Committee with the new body to meet officially for the first time shortly.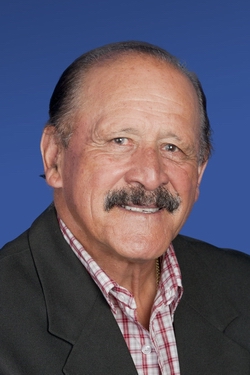 Committee chairman Honourable Dover Samuels says an exact date is still being firmed up, but the group is expected to meet at Moerewa's Ngati Hine Marae soon.
He says 13 iwi and Ngati Hine hapu (recognised as an iwi authority for resource management processes) were approached in February and asked to take part.
Councillor Samuels says to date six groups had nominated potential members for the group which could eventually have a membership of more than 30.
"The proposed membership is two representatives from each of the invited iwi/hapu, the CEO of regional economic development body Northland Inc, myself and three of my regional council colleagues; our chairman Bill Shepherd, Dennis Bowman and Paul Dimery."
Councillor Samuels says other local and regional councils practise a range of engagement models with Maori and with that in mind a delegation of councillors and senior staff planned to visit them as soon as practicable to investigate these.
Given that visit had yet to take place, councillors had this week signed off draft terms of reference for the new committee which had set a basic framework for it, but not the detail.
"That will come based on both collective discussion from committee members themselves and information gleaned during the proposed visit."
Councillor Samuels says councillors had already agreed to provide a manager to provide specific support to the committee's organisation and operation.
"That person has yet to be appointed, but will report directly to council's CEO Malcolm Nicolson."
Councillor Samuels says the committee's formation forms part of the council's wish to promote Maori (whanau, hapu and iwi) participation and engagement in its processes and decision-making.
"It will also ensure it better fulfils its statutory obligations under the Local Government and Resource Management Acts and takes appropriate account of the principles of the Treaty of Waitangi."
He says collaboratively developing the purpose, mandate, functions and work programme of the committee will enable lasting and meaningful relationships and a commitment to its success.