Nominations close soon for Te Hiku council seat
15 Dec 2014, 10:36 AM
Time is running out for those keen to contest the Northland Regional Council Te Hiku seat left vacant by the death of Councillor Dennis Bowman.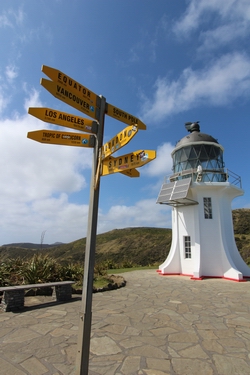 Independent contractor Election Services, which is handling the by-election for the regional council, says an official nomination period for those wishing to stand closes at noon on Monday 22 December.
Electoral Officer Dale Ofsoske says several people have expressed an interest in contesting the seat, but as of 9am today just one person had been formally nominated.
To be eligible to stand for election, a candidate must be:
enrolled as a Parliamentary elector (anywhere in New Zealand); and
a New Zealand citizen
Nomination forms – including further information for would-be candidates – are available from:
Council's Kaitaia office, 192 Commerce St, Kaitaia
Council's Whangarei office, 36 Water St, Whangarei
Online: www.nrc.govt.nz/byelection
By telephoning the electoral office on 0800 922 822 (a form will be posted).
Those seeking nomination must have their completed nominations into officials' hands no later than noon on Monday 22 December.
However, Mr Ofsoske says election officials usually advise people not to leave filing their nominations too close to that deadline, in case there is some problem with the form which could render it invalid if it could not be corrected/completed in time.
Meanwhile, he says assuming more than one eligible candidate stands, postal voting documents will be mailed to all eligible voters from Tuesday 27 January 2015.
The voting period is three weeks from then until noon on Tuesday 17 February.