Kaipara schools receive $3050 NRC environmental awards
4 Aug 2014, 1:31 PM
The Northland Regional Council has presented cheques to two Kaipara schools which have shared a $3050 slice of this year's Environmental Curriculum Awards (ECAs).
Mangawhai Beach School received a boost recently when a $1300 Northland Regional Council Environmental Curriculum Award was presented to the school by local councillor Craig Brown.
Mangawhai Beach School students are pictured when the regional council visited recently to hand over the first of two cheques to Kaipara winners as part of the council's 2014 awards delivery roadshow to schools.
Bream Bay-based regional council member Craig Brown – whose Coastal South regional council constituency includes Mangawhai – is pictured at Mangawhai Beach School, which he visited on Friday.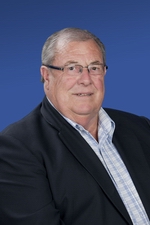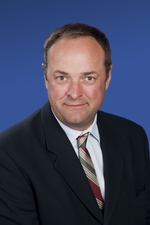 "Northland Regional Council Environmental Curriculum Awards recognise and support excellence in schools' environmental education work. I'd like to see more schools winning Environmental Curriculum Awards in future."
"Environmental education's important for us all. Students, teachers and our Northland community all have a part to play in the region's sustainable management," Councillor Brown says.
The annual awards aim to foster excellence in environmental education, with schools eligible for up to $2000 each for their efforts to educate children 'in, about and for' the region's environment.
This year 13 award winners across Northland received between $400 and $2000 each for their 15 projects. Two of those are based in the Kaipara; Mangawhai Beach School ($1300) and Tangiteroria School ($1750).
Their cheques are being delivered this month by Cr Brown and Kaipara constituency regional councillor and council Deputy Chairman Graeme Ramsey.
Meanwhile, of this year's remaining winners, six are based in the Whangarei district and five in the Far North district.
The ECAs this year recognise and support the environmental education efforts put in by more than 1100 Northland students in about 70 classes and/or school student environmental groups.