Northland and Auckland Boat Discharge Rules - App
Our FREE offline Northland and Auckland Boat Discharge Rules App provides your location in relation to;
Marine Pumpout Facilities,
Marine farms,
Anchoring Restrictions,
Marine Pollution Regulation for Northland and
Marine Farms, Marine Reserves and Boat Discharge Restrictions for Auckland.
For more detailed information about marine pollution and discharge rules, visit: www.nrc.govt.nz/marinepollution
Follow these steps to download and start using the App
1. Download the 'Explorer for ArcGIS' app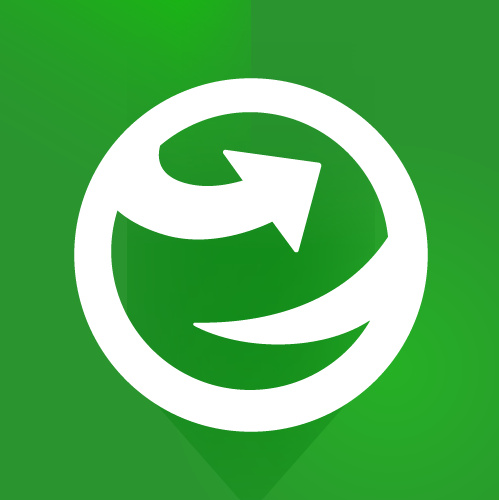 - on App Store


- or Google Play

2. Open the App, click the 'continue without signing in' link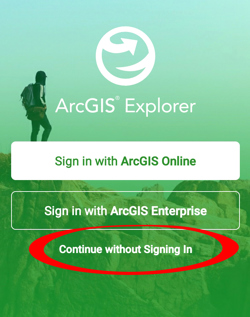 3. Use search function, to find Northland and Auckland Boat Discharge Rules - App and then download it.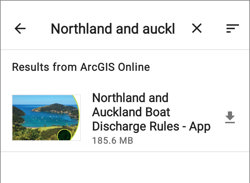 4. Using the App
a. On the map, the blue dot shows your location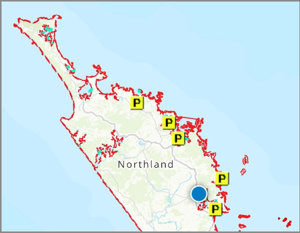 b. Explore the legends to understand the map icons. This is found in the menu (three dot icon)
c. Explore the layers where you can toggle Northland region and Auckland region on and off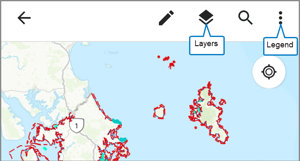 d. An example of the legends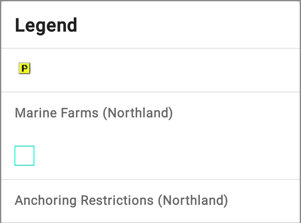 e. An example of the layers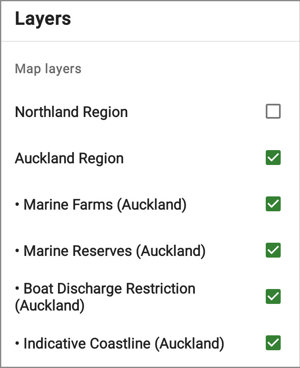 f. To view boat discharge rules for Auckland, click or tap on the displayed link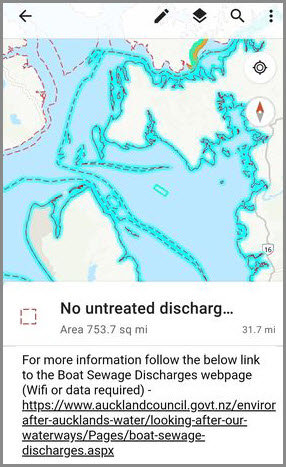 g. To view boat discharge rules for Northland, click or tap on the displayed link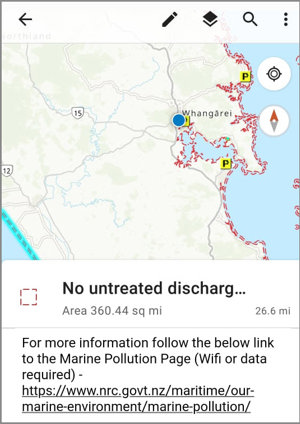 Download a copy of the Northland and Auckland Boat Discharge Rules - App instructions (PDF, 1.78MB)