Updates on the great mahi that has been happening in the Waimā Waitai Waiora partnership.
November 2019 update
Ko wai tātou? Waimā Waitai Waiora!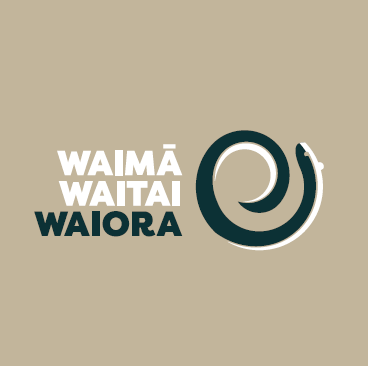 After starting life as the Northern Wairoa Freshwater Improvement Partnership, the partnership now has an identity that better embodies what we are all about – Waimā Waitai Waiora.
We are people from your community who are working to improve the mauri of all the rivers across Northland flowing into the Kaipara Harbour.
Planting day at Te Ruapekapeka
In late August, Waimā Waitai Waiora mucked in to get 20,000 plants in the ground at Te Ruapekapeka, to help improve the visitor experience when visiting this beautiful place.
It was a great day and an awesome example of real partnership between Te Ruapekapeka Trust, Forward Whangarei, Department of Conservation, Waimā Waitai Waiora, Corrections and Matariki Tu Rākau.
Check more out photos of the day on the Tree Team website: treeteam.co.nz/gallery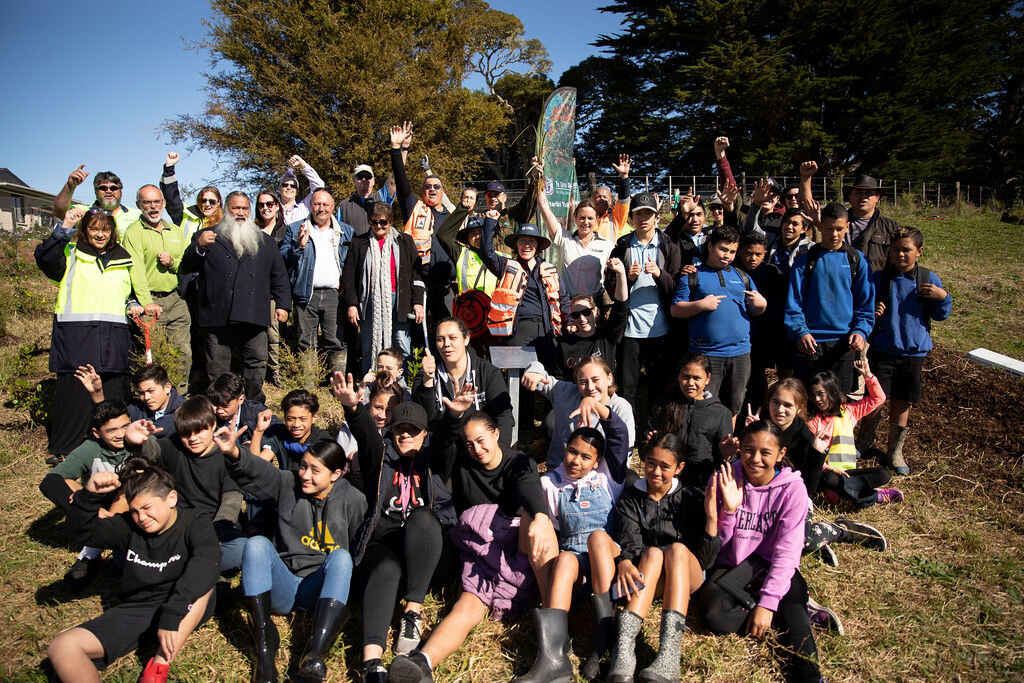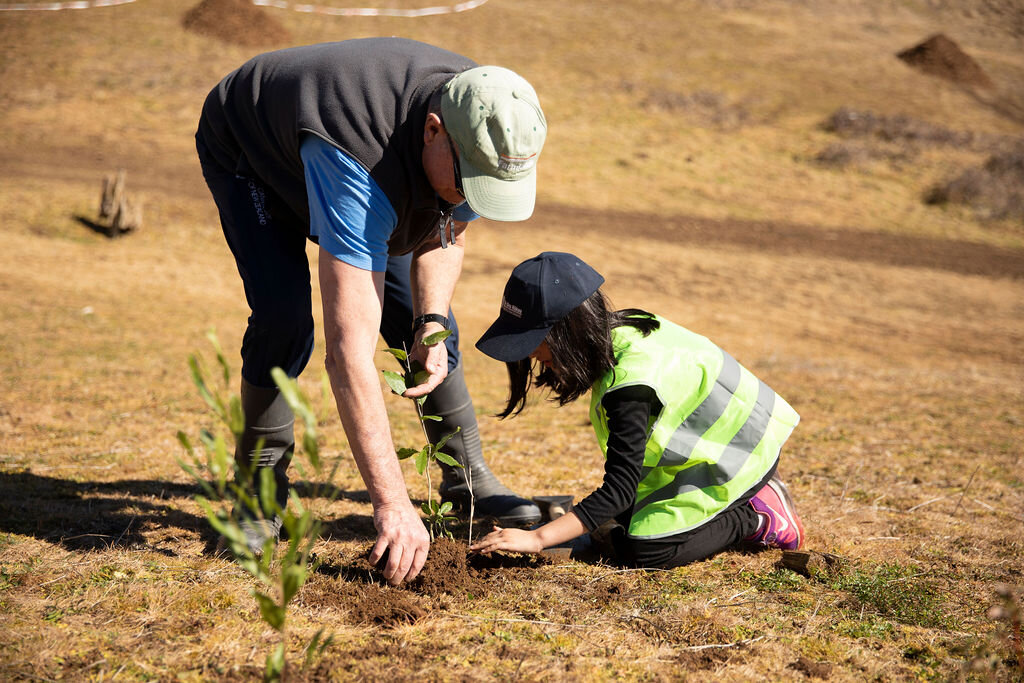 Electric fishing
Ngā Kaitiaki o Ngā Wai Māori have now completed their electric fishing tickets, in an awesome collaboration between DOC, Waimā Waitai Waiora and NIWA.
So what's electric fishing for anyway? It's a common scientific survey method to find out what fish species are in the water.
Building this hapū capacity and capability building will help with the future research objectives of the group. A big thanks to Andrew Kirk for his support and to Ngati Kahu o Torongare for hosting.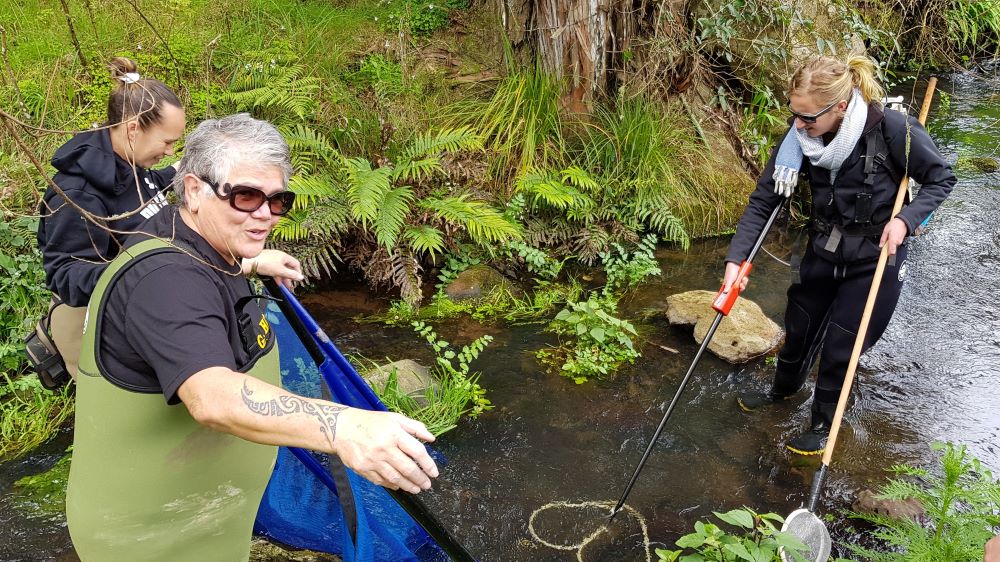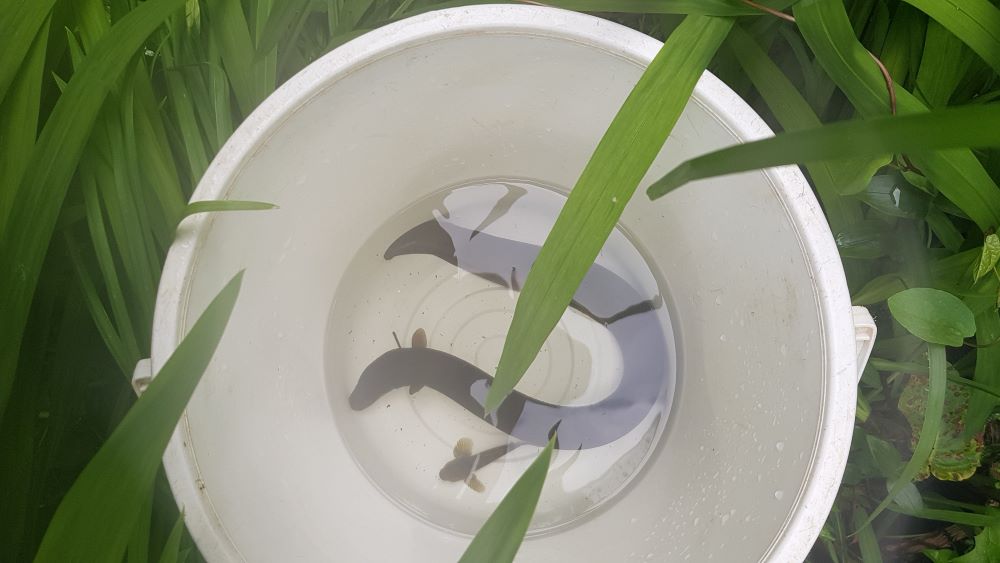 Site selection for mātauranga Māori research
Site selection is now underway for the mātauranga Māori freshwater research that'll be carried out by hapū kaitiaki this summer.
The objective of this work is to host a series of wānanga to a develop value-based assessment framework for the health and wellbeing of freshwater taonga and how that supports hapū beliefs, practises and aspirations/opportunities.
It is important that hapū can make observations based on whakapapa and historical records of the Kaikou River and Hikurangi River to describe how the river has changed over time, with particular focus on taonga species like longfin eel, Koura and torewai (kakahi).
There will be a mixture of sampling methods for sites and this work will continue throughout the summer. A big thanks to Te Orewai Whanau for their support in this mahi.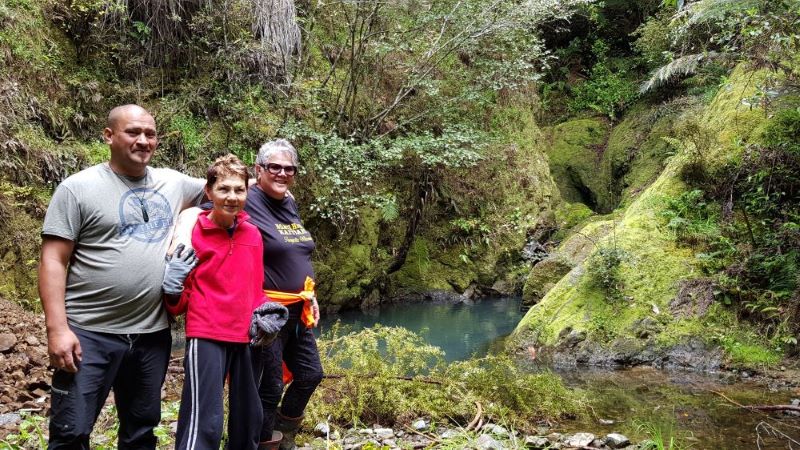 Partnership showcased at NZARM conference
The Waima Waitai Waiora partnership was showcased at the recent New Zealand Natural Resource Managers (NZARM) Conference, which brought together central and regional government and industry sector people from across Aotearoa.
We have had amazing feedback about the partnership, particularly around our Mana Enhancing Agreement, and it would be great to share this more widely as a model for building true partnership.
Congratulations to Willy Wright, one of our partnership members, who received an award at the conference for his outstanding contribution to the protection of the Kaipara Moana for the last 25-30 years. We felt truly privileged to acknowledge this outstanding contribution to natural resource management at a national level.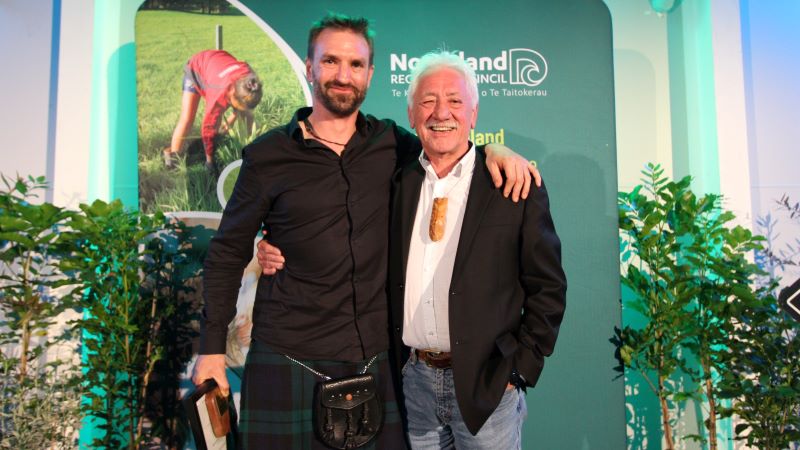 Duncan Kervall and Willy Wright at the NZARM Conference.