What's happening at Water Street?
4 May 2020, 3:27 PM

The morning after – Food For Life's flattened façade.
While most of us haven't even been near the Water Street council building in the past five weeks, plenty has been going on there. Rebuilds, rejigs and rescue missions have been a big part of the essential worker's mahi at the council building.
Roof replacement above Chambers and building upgrades have been on-going with three different firms involved. Builders removing the cladding from the atrium, sprinkler system technicians and aircon installers have also been there upgrading and installing the essentials. Long-run roofing is next – it's stacked and ready to go.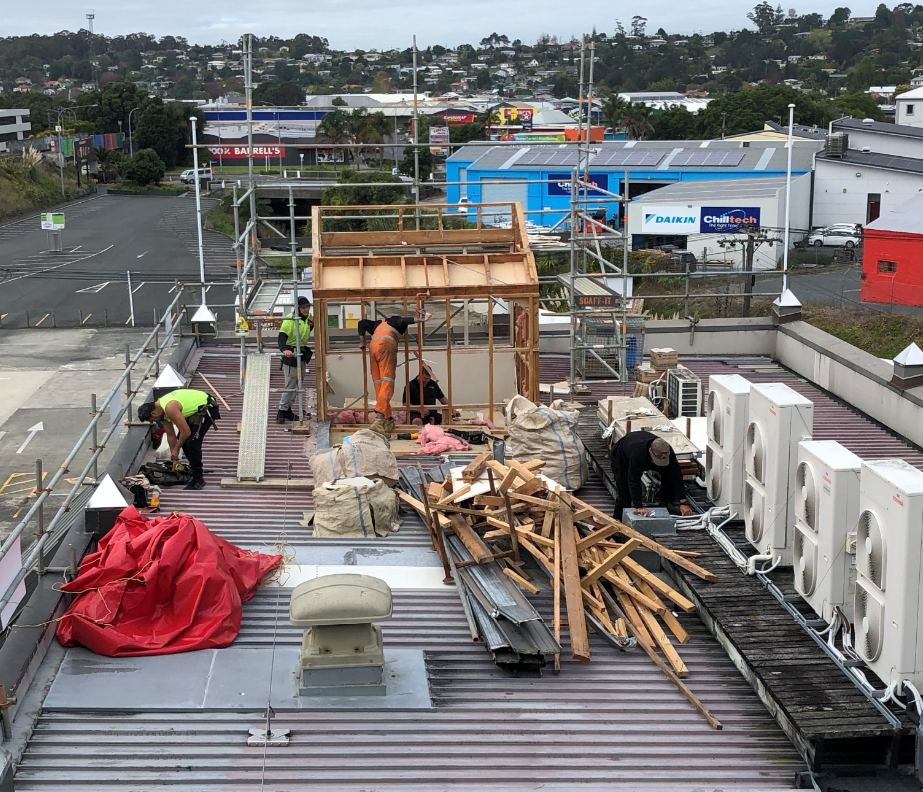 Removing cladding from the atrium.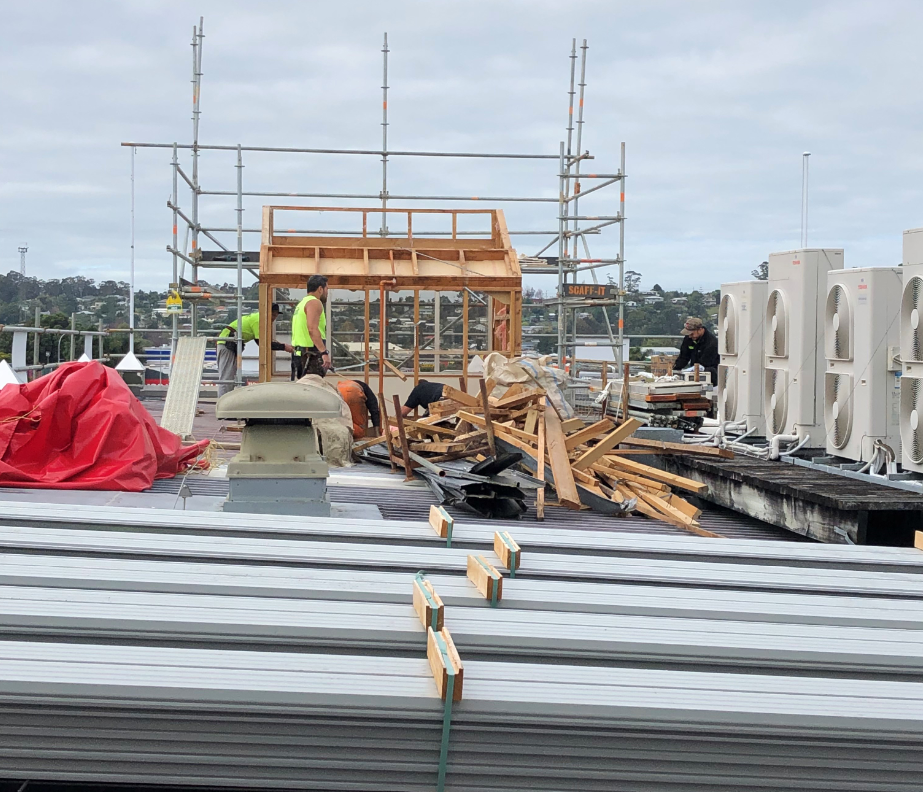 Longrun roofing stacked and ready to go.
Don't get lost when we're back! The Biosecurity area has been reconfigured and some of the partitions have moved.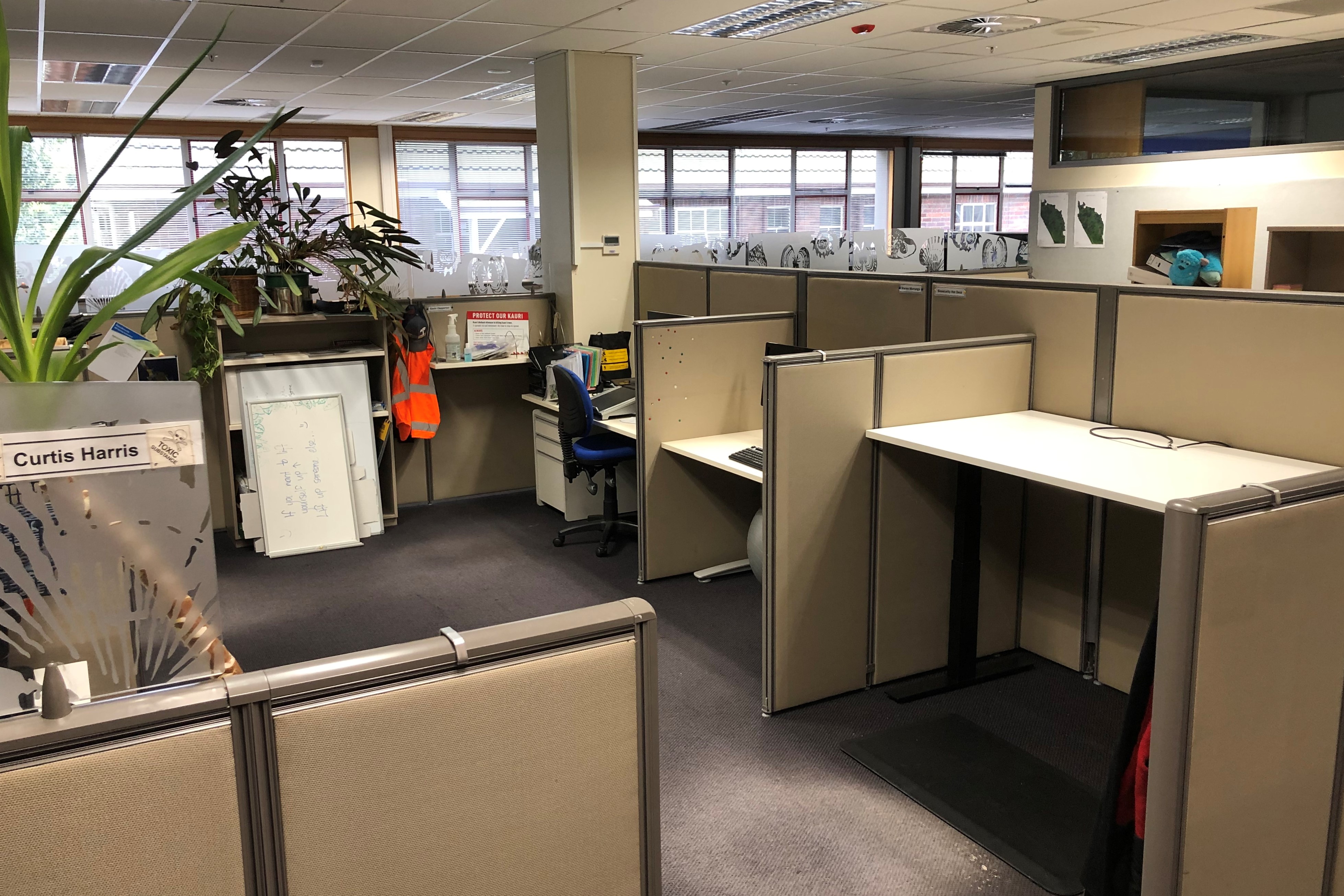 Some of you may have read about our neighbour's, Hare Krishna's Food For Life, verandah being damaged by a car in the early hours of 25 April. The damage to the façade was significant, and as they provide social agencies across Northland to help feed those in need it was devastating for them and for others. Northland Regional Council owns the building and we were aware that leaving it as it was during lockdown would have delayed the restart of their operations as they would have been classed as a dangerous building. ARCO, a local building contractor, ensured the speedy tidy up and Northpower restored power to both Food For Life and Domino's. This all helped them get back on the road for a restart to their important mahi for the community.
Elsewhere, the redevelopment of the site of Northland Regional Council's high-profile 'Kensington Crossing' commercial investment site on the corner of Kamo and Kensington roads has restarted. The precinct, which will include a medical centre, Burger Fuel, St Pierres Sushi, Sal's Pizza, is an exciting development and has tenants still ready and enthusiastic to move in when finished.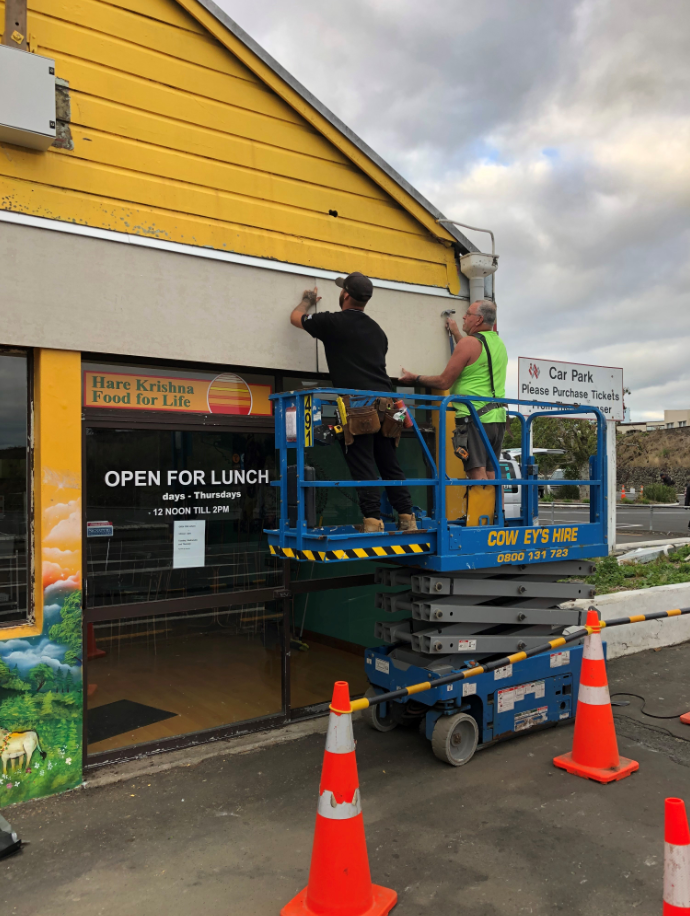 The ARCO team making repairs to get Food For Life back in operation.