NRC top the cycling leaderboard in Northland
13 Mar 2020, 9:24 AM
Team NRC rose to the wellbeing challenge once again, signing up to take part in the month-long Aotearoa Bike Challenge.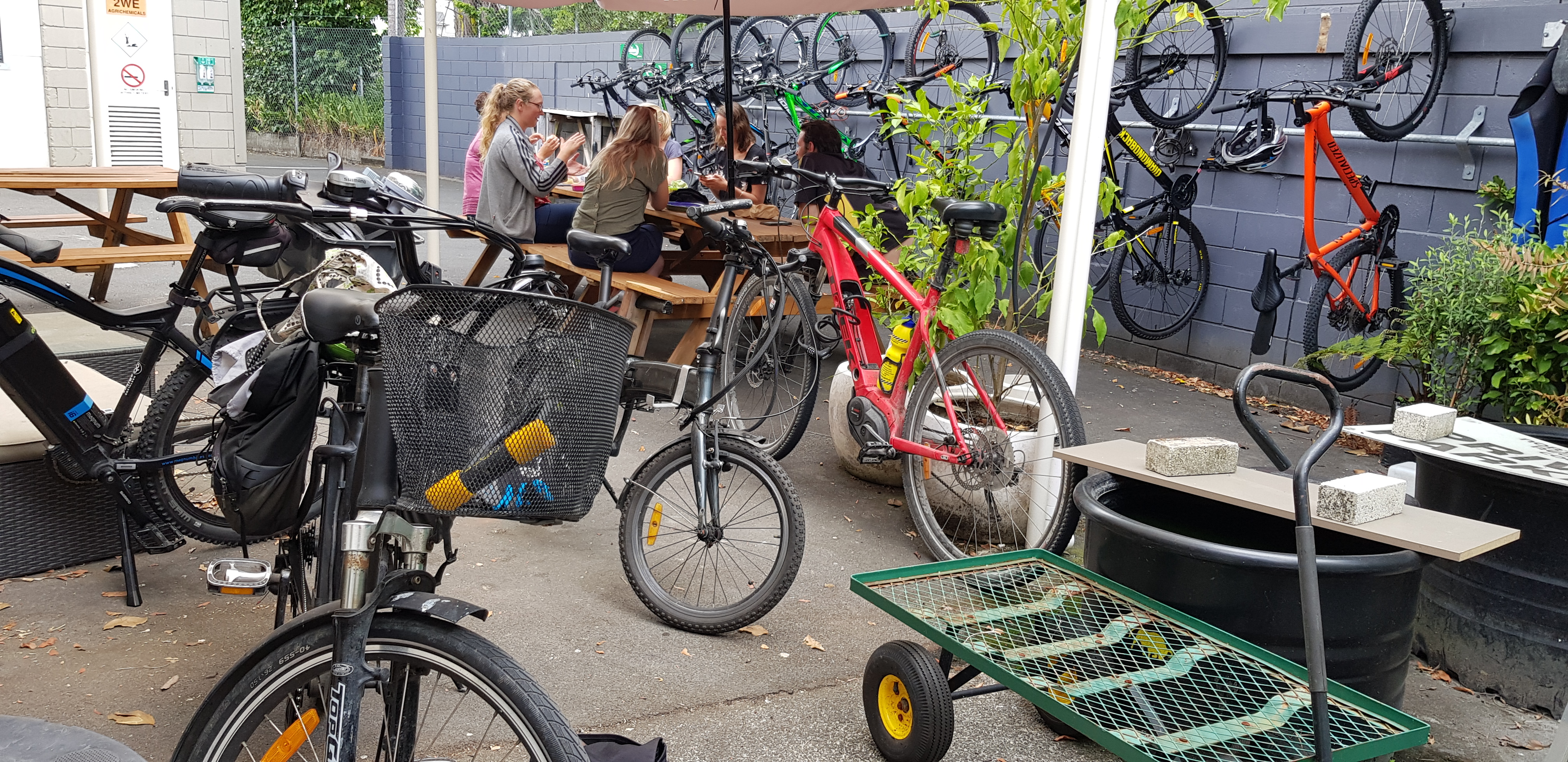 Bike storage at Water Street is being well used

As part of this initiative, organisations are encouraged to get on their bikes, and get active through the month of February. Team Captain (and reigning Mr Movember) Darryl Jones took the lead on the initiative, encouraging others to get on board. In Darryl's words, "I wanted NRC to remain involved in this challenge as it's a great way of getting people moving and getting them out of their cars, as well as supporting our sustainability kaupapa. I cycle to work every day – I think I've only missed one day this year."

This is the second year NRC have taken part. Since 2019, we've had a 70% increase in the number of riders representing NRC. In total the team of 22 clocked up close to 5,000km across 285 trips. That's a 176% increase in the total kilometres cycled, compared to last year.

The NRC leaderboard was dominated by Graeme MacDonald and Ali McHugh – both of whom were in training for the Taupo Ironman event last week. Ali loves the competition element of the challenge and putting pressure on others to try and beat her results. She said, "It's such a great challenge to encourage people to get out on their bikes. I'd love to see the numbers increase to the point that it drives council budget to be allocated to more cycleways and lanes in the region."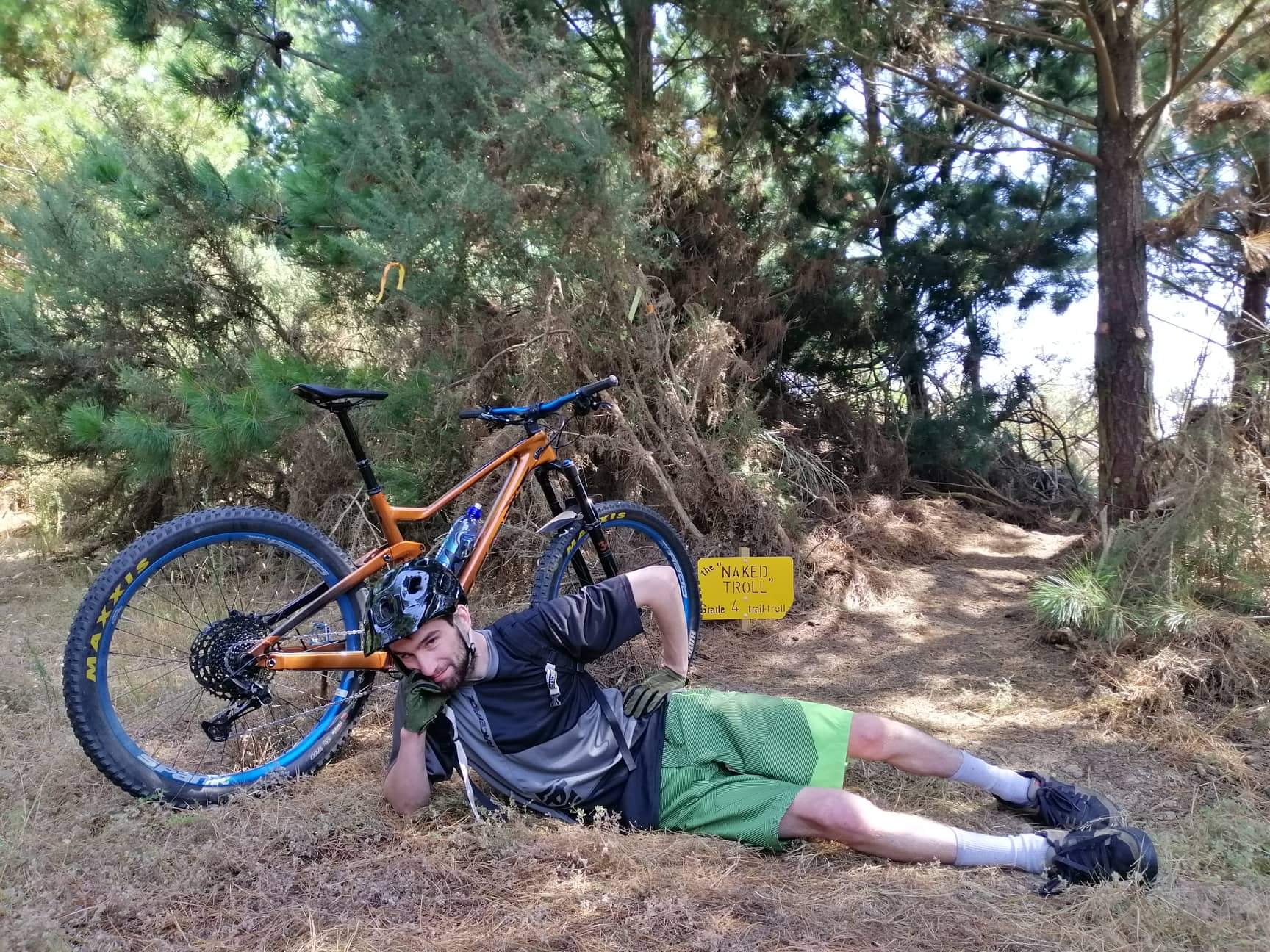 Dylan photobombs his friend's snap at the "Naked Troll" trail
Dylan photobombs his friend's snap at the "Naked Troll" trail
Dylan Dacre shares that competitive streak and couldn't resist taking up the challenge when Ali laid down the gauntlet. For him the highlight was getting Tess back into the forest after about five years. He said "the hardest bit was doing ten days in a row – my body didn't enjoy that!"

And while the drought is causing concern for many across the region, Ian Plain reflects that "While it's bad for water tanks, bores and dams, it's been good news for dry hardpacked mountain bike trails." Ian goes mountain biking most days after work in summer, so signing up for the challenge with his team mates Dylan and Mike was a no-brainer. Of course, he says, it does come with its challenges, "fixing a flat tire near the end of a 2.5hr ride" or "trying to shop sensibly at the supermarket on the way home… still a work in progress."


Jacki Byrd also took part in the challenge, "it was great to see so many bikes in the racks each morning – I counted 16 one day". Jacki recently moved house and now uses her electric bike on the new shared pathway, which she says is really pumping each morning. In response to the growing number of people cycling to work, Phil Heatley advises that there are plans underway to hopefully increase the bike storage area at the Water Street offices.

As part of the challenge, participants clocked up points, based on how many rides they logged, how far they cycled, and how many others they encouraged to take part. With a total score of 7,821 points, Team NRC ranked top in Northland across all company sizes! An amazing achievement – well done team! (WDC followed in 2nd place with less than half the points). We also ranked 21st in New Zealand across all Government and Public Services companies of a similar size, and 67th in New Zealand across all companies with 200-499 staff.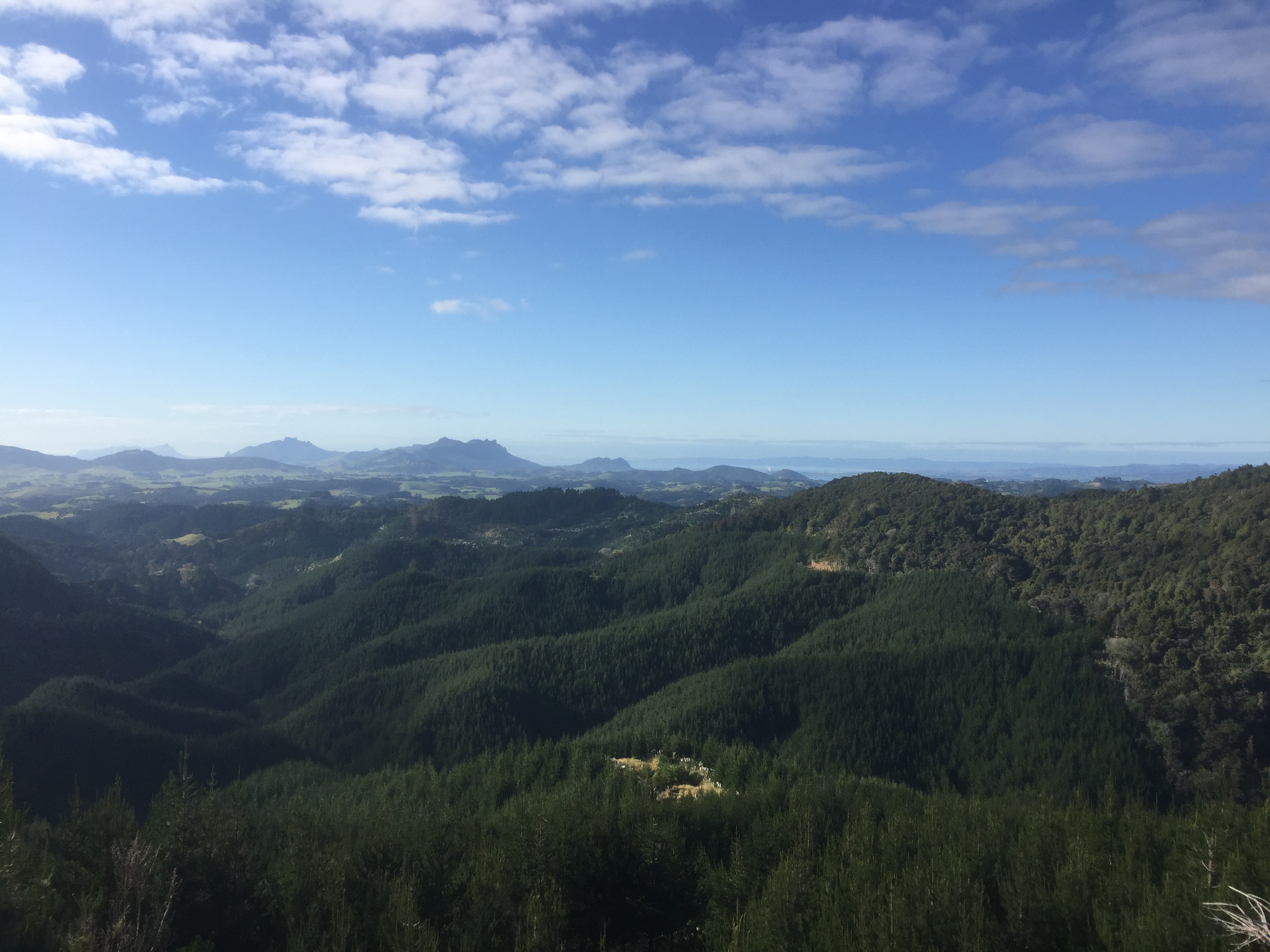 Ian's view looking south towards the Heads and Bream Bay – "this is why I ride up these hills in the first place! The world looks better from up here."
And it sounds like there's more cycling challenges in the pipeline, with hints about an NRC attempt at Tour Aotearoa, from Cape Reinga to Bluff (http://www.touraotearoa.nz/p/map_22.html) or a team ride along the twin coast trail that from Opua to Horeke.


As part of the challenge, My Ride Whangarei kindly offered staff a special deal on bike servicing. If you are still interested, they will service your bike for just $40 (normally $60) – just let them know you work for NRC. This doesn't include any parts that may be needed.


---
NRC Leaderboard
| | | | | |
| --- | --- | --- | --- | --- |
| Team Score | 4871 | 2250 | 700 | 7821 |
| | 991 | 160 | 0 | 1151 |
| | 912 | 160 | 50 | 1122 |
| | 242 | 150 | 250 | 642 |
| | 472 | 150 | 0 | 622 |
| | 363 | 130 | 0 | 493 |
| | 365 | 80 | 0 | 445 |
| | 335 | 100 | 0 | 435 |
| | 250 | 130 | 0 | 380 |
| | 30 | 40 | 300 | 370 |
| | 125 | 190 | 0 | 315 |