Te Nunuhe Rock buoy – A surprising marine ecosystem
12 Jun 2020, 3:30 PM
The North Cardinal light buoy on Te Nunuhe Rock (Whale Rock) is out of the sea for repairs – and a whole marine ecosystem came with it!
The buoy is positioned at Te Nunuhe Rock, north-west of Okahu island in the Bay of Islands. Due to exposed waters and several underwater rock pinnacles, the rock caused quite a bit of damage to boats. This goes as far back to 1769 – even Captain Cook and the Endeavour collided with it!  The buoy was installed 12 years ago in 2008.
"The rock's last victim was a launch it sank back in 2006, so the buoy has been effective for navigational safety," says Regional Harbourmaster Jim Lyle.
"It's one of around 300 navigation aids around Northland that our council's Maritime Team is responsible for maintaining to help keep people safe on the water." 
Waves at the buoy can reach nine metres high, and it's been a struggle to keep the buoy in position. Over the years, different technologies have been trialled to keep it in place, and recently a flexi mooring (a mooring that can stretch) has had some success.
An oversized mooring block meant we were unable to service this mooring with our own vessel, and corrosion on a securing pin meant it eventually broke off and had to be recovered and repaired by Northland Regional Council.  When recovered and brought to the surface, the mooring tackle came with a spectacular array of marine species.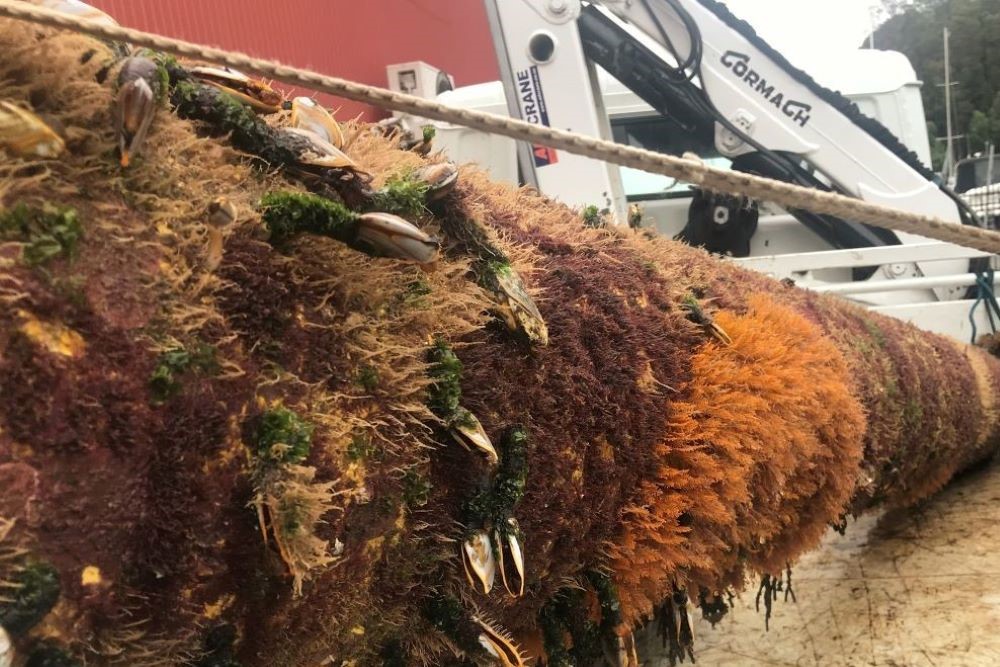 The buoy straight after it was pulled out.
Many colours and textures meant for some fantastic photos of the buoy.  Some of the species found were:
Pink ascidian – sea squirts that grow in great abundance on aquaculture structures such as buoys, wharf piles and ship hulls.
Palaemon – also called the common prawn that lives in groups at depths up to 40 metres.

G

ooseneck barnacles – barnacles that gather on flotsam and jetsam and are generally only seen when debris washes ashore.

Thecate hyroids – marine fauna found in colonies.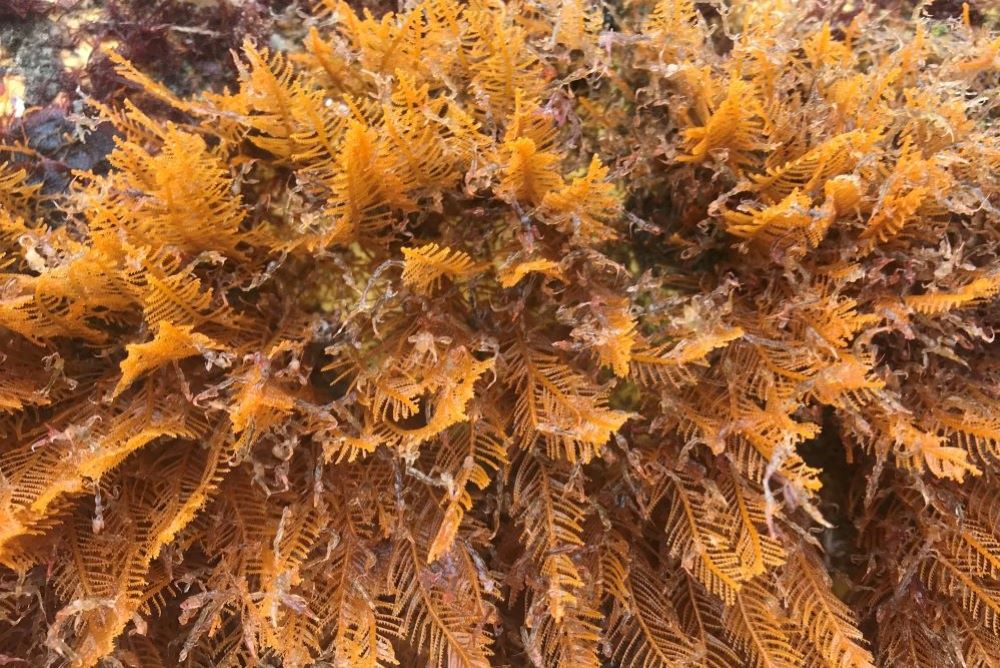 Thecate hyroids brought up with the buoy.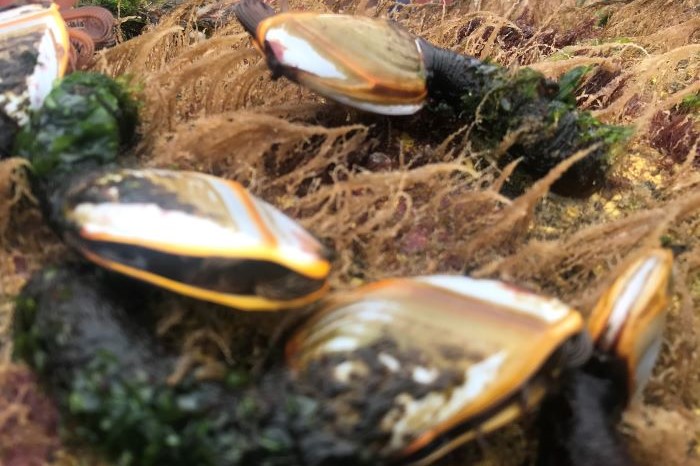 Gooseneck barnacles on flotsam and jetsam.
There were also lots of different types of mussels, including green-lipped – many big enough to be a full meal!
 "We have also removed the wave buoy from near the ninepin, which detected nine-metre waves a couple of weekends ago. This will receive its annual service. We hope to re-install both buoys with our vessel, the Waikare, by the end of June," says Jim.
 "In the meantime, boaties will be kept well informed with coastal navigation warnings in place for Te Nunuhe Rock."
 A fantastic 'sneak peek' below the depths!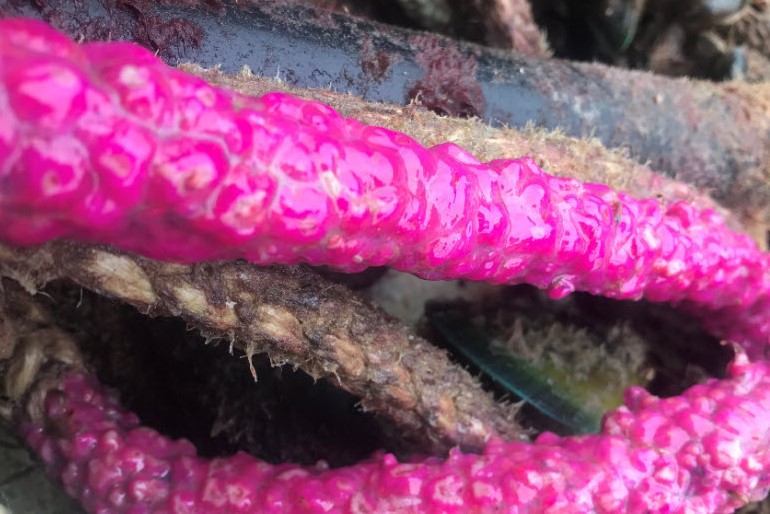 Vibrant pink ascidian found on the buoy.