Team effort results in a top three finish in two categories at ALGIM conference
26 Sep 2019, 12:33 PM
An ongoing focus from staff right across the council on improving our customer service, has been rewarded with a 3rd placing (out of 73 councils assessed) in both the Website and the Customer Service award categories at the recent ALGIM Spring Conference.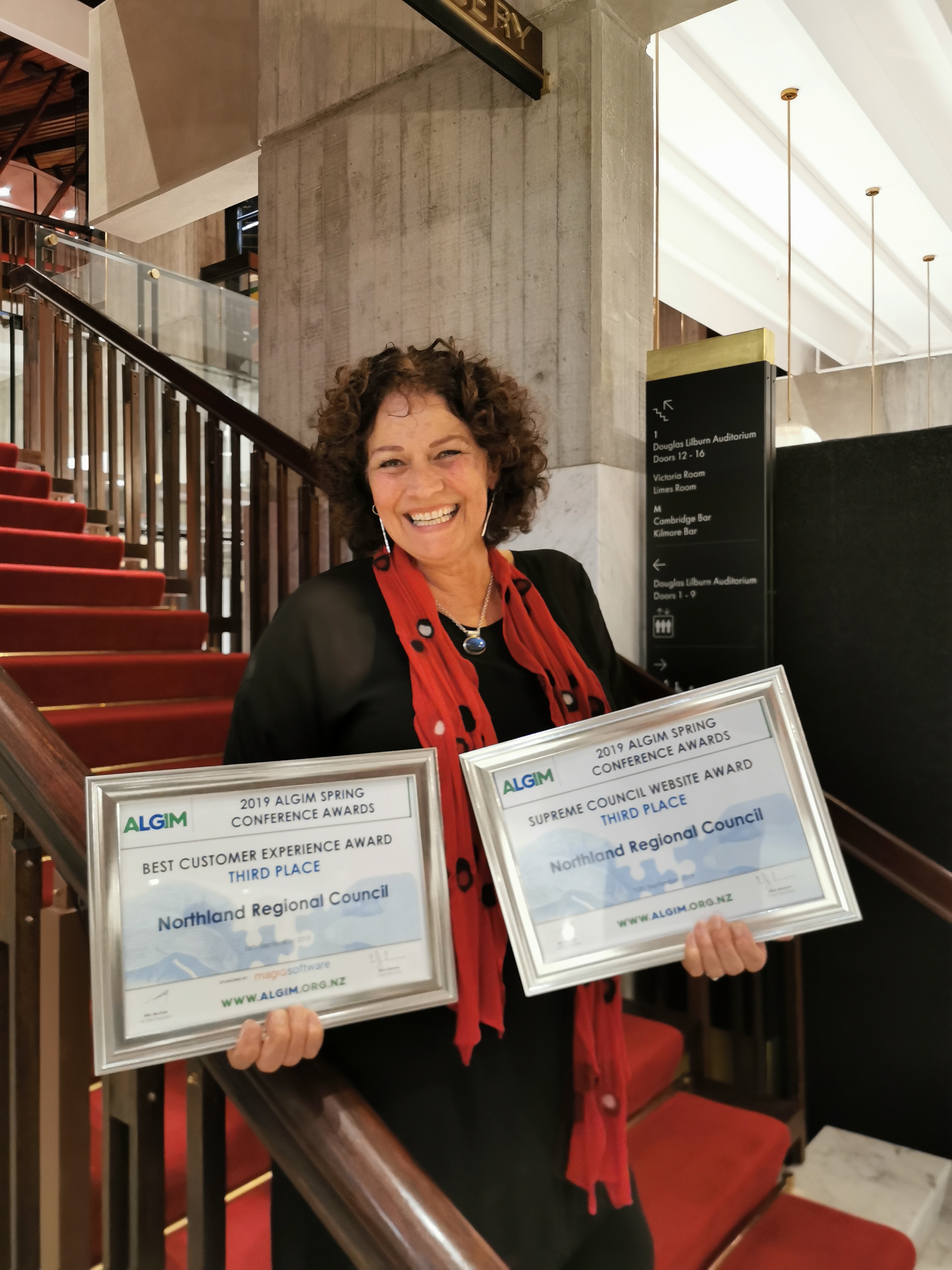 Supreme Website Award Category
It wasn't long ago (2016 actually) that a web usability expert put our NRC website up on the big screen at the annual ALGIM conference and proceeded to tell the audience why it was such a good example of a bad website for people with disabilities to use.
As well as being rather embarrassing for Online Officer Debbie Welsh, it was also a very eye opening one. Although our website looked fine, it wasn't designed for people on mobile devices and it was almost impossible for anyone with a disability or poor eyesight to read the information due to the small text and lots of coloured text on similar coloured backgrounds.
From that day, Debbie vowed that no-one would ever be able to hold up our website as a bad example of user design ever again! When you consider that on average, we have around 20,000 visits to our site every month, that's a lot of people to annoy if we don't get it right.
So, in 2016 we rebuilt the website designing it first and foremost for those accessing it on mobile devices (who make up around 50% of our average web visitors). Particular attention was put on colour contrast ratios, text size and a huge number of other best practice elements and usability standards.
We were in 49th position in 2016 before the overhaul. Debbie has just returned from the annual ALGIM Web, Digital & Customer Experience conference in Christchurch. While she was there, she picked up our award for 3rd placing overall in New Zealand. This is our third year in the top 10 having moved up from 10th place last year.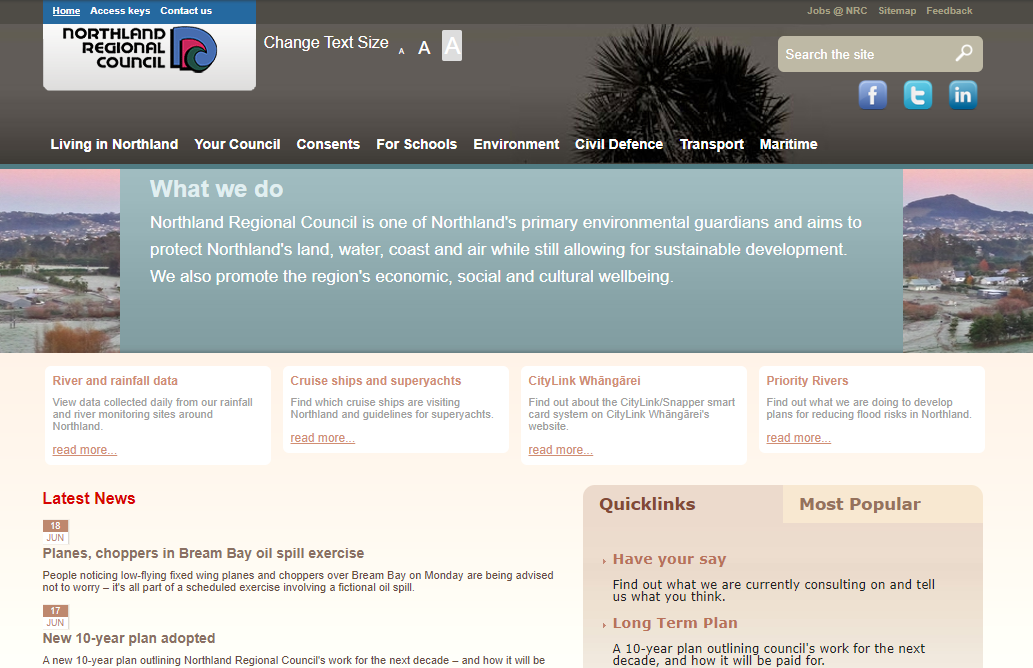 Best Customer Experience Award Category
Sue Brookes, Customer Service Manager says that "like our on-line colleagues, the customer services team had our own embarrassing moment with the ALGIM mystery shop in 2017 when we rated 75th out of 78 councils. That year district councils were asked about recycling, whereas regional councils were asked about swimmability of our rivers - in the middle of winter! It wasn't surprising most regional councils featured at the bottom of the rankings that year".
The customer services team is delighted to also be awarded third place this year.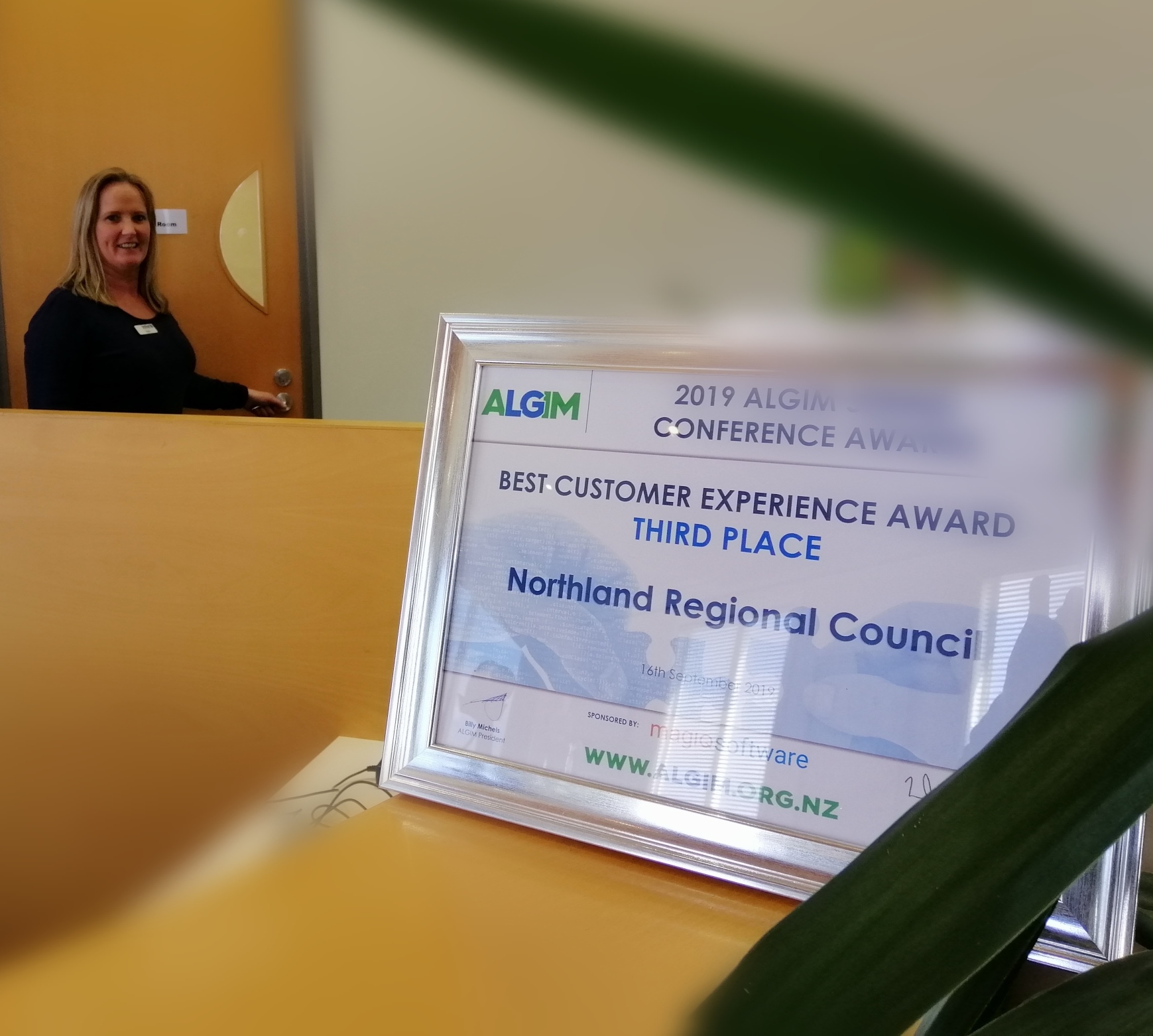 The team handle over 2500 calls per month and since last year, have been able to share the load between all our office locations. This means our Customer Service Officers have the time to understand the customer's needs without the pressure to get to the next caller. Our customers also appreciate the opportunity to talk to a subject expert, if one is available.
The process used to test our customer service is quite comprehensive.
It includes:
Multiple phone calls made to councils between the hours of 8am – 5pm, on weekdays (i.e. from Monday to Friday). Each council is asked a standard question and an assessment is made of the customer experience received.
Enquiries are made through our council website and an assessment is made of the response received and how timely the response was.
Facebook messenger enquiries are also made, and assessment of responsiveness and reply received is also included.
 Several initiatives have helped us improve our ranking this year. Both the Online and Customer Service teams have worked closer together to ensure we can provide consistent advice to customers, speed up response times and identify common topic questions which we add to the website. This includes the shared use of FreshDesk as a ticket management system for keeping track of customer enquiries via phone and social media.
A big thank you must go to all the subject matter experts throughout the council who provide responses for customer enquiries that come in via the customer service and online teams.