The story behind our new Council Chamber's photo wall
6 Nov 2019, 4:25 PM
Have you seen the massive new photo on the Council Chambers south-end wall yet?
If you have ever spent much time in the Council Chambers you will know that the furniture and tech system was well overdue for an upgrade. While the room was closed to install the new equipment, it was a great opportunity to give the walls a refresh too.
But instead of just a plain old white paint job throughout, it was decided that a large image that bought the Northland bush and waterways indoors, would add something special to the space. (And after all, that is what we are all here working to protect).
At first glance you might think finding a photo like that these days is as easy as whipping out to AH Reed and snapping a pic on your iphone. You might be surprised to learn that there is a whole lot more involved in getting that perfect image.
I tagged along as creative assistant with professional photographer and film maker Wendy Bown as she spent the afternoon with Arama (our Kaiārahi Tikanga Māori - Māori Cultural Advisor) and his family at AH Reed in search of the ideal light and location.
The wall image received lots of positive feedback from visitors at the pōwhiri to welcome our new councillors. And it makes a much more vibrant backdrop for photos taken in there, as you can see from Matt's photo of our new Chair Penny Smart that appeared in the Northern Advocate after the swearing in ceremony for the new council.
Quick facts:
Our photographer Wendy, previously worked as a photographer, camera operator and video editor for Weta Workshops
To get this final image, she stitched 8 portrait images (with the camera in a vertical position and overlapping each by 50%), together to create the panorama style image
Each of these individual photos was 81MB in size and were taken on a camera hired from Auckland in order to get a high enough resolution to blow the image up to this size
The final digital image was 716 MB in size (Your average mobile phone pic is around 3MB)
We shot at 3 different locations over 2 ½ hours within AH Reed Park to get the eventual money shot
Arama, his wife and two youngest children were awesome models
It took around 3 hours to prep the wall and install the image which is made of heavy-duty vinyl panels and hung like wall paper.
Well done to the whole team behind the technology upgrade and the interior design improvements project. The photo wall combined with the new furniture, tech upgrade and feature wall with our branding and whakataukī in the Committee Room, means we now have a much more welcoming and functional space for engaging with our community.
Image gallery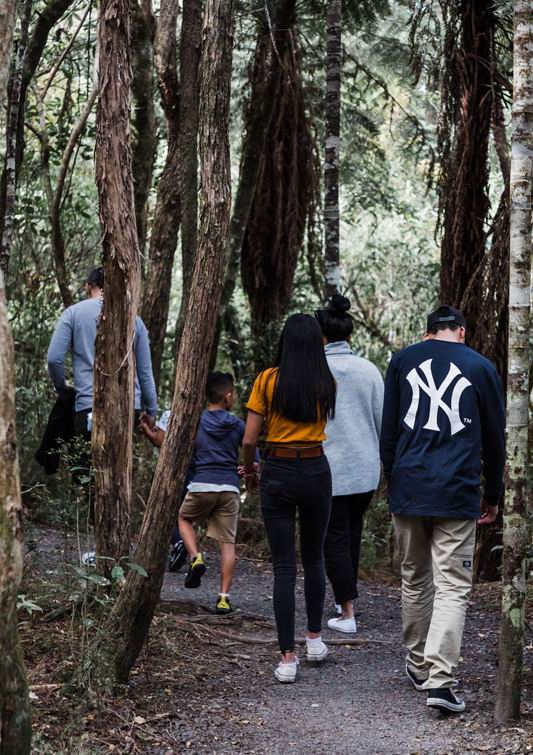 Off we go after our health and safety briefing.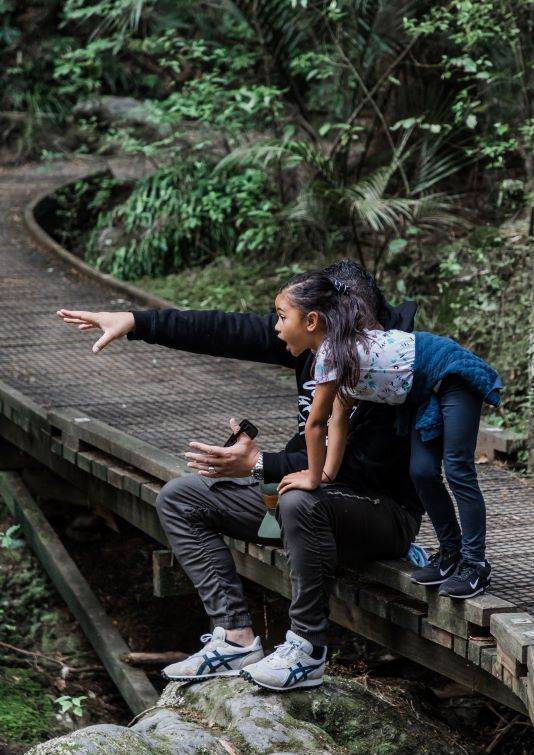 Arama and his daughter spy the perfect location for our shot.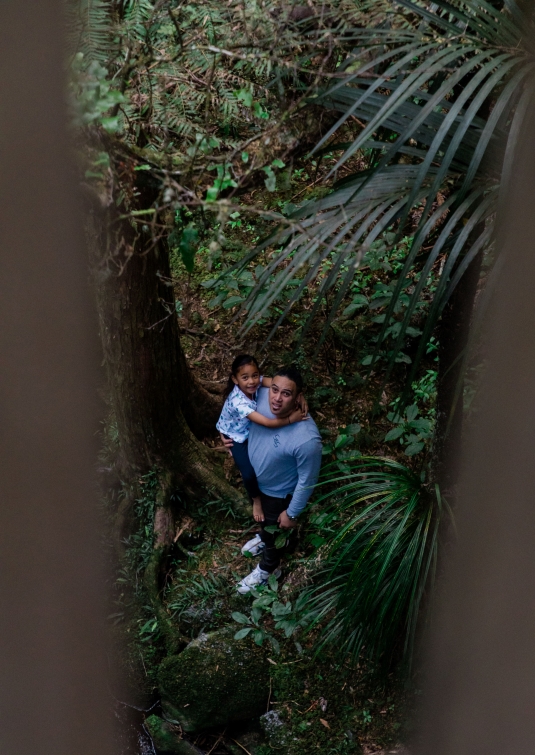 Looking for location number two.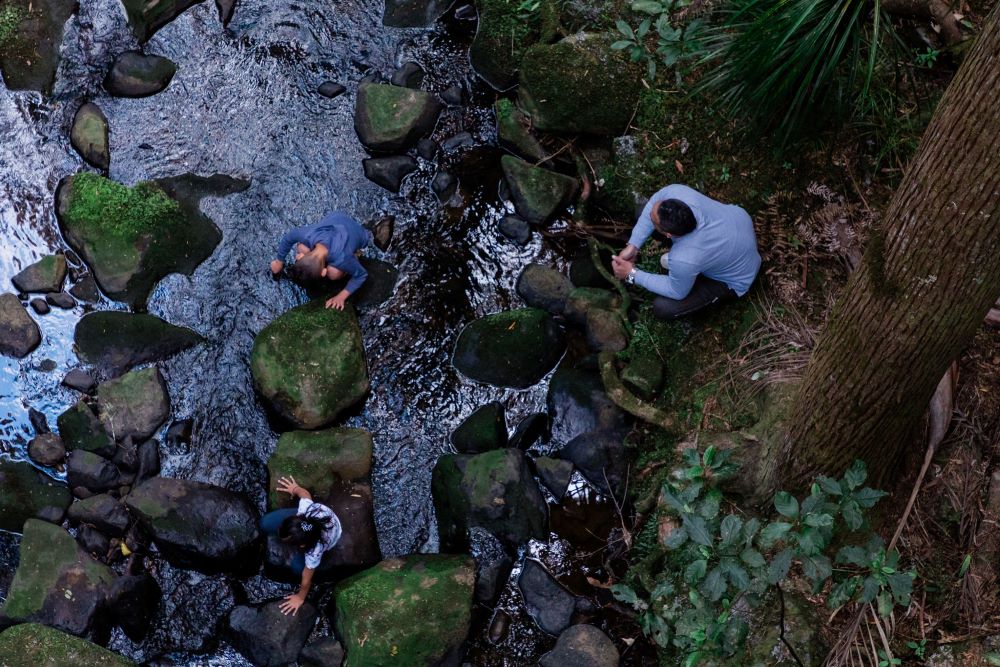 Shot from high on the canopy walkway.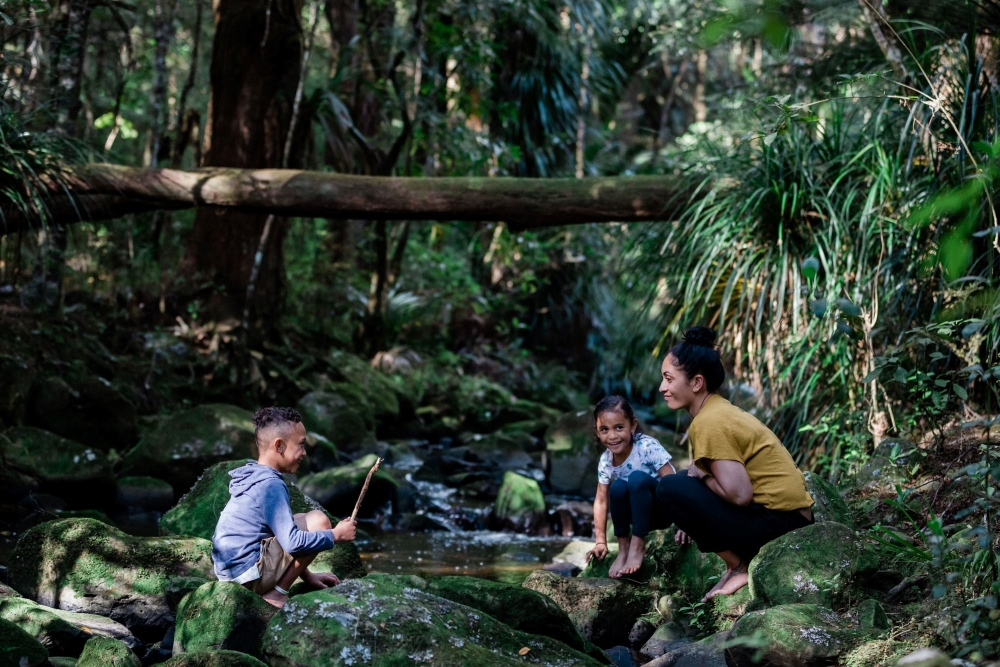 Our final location.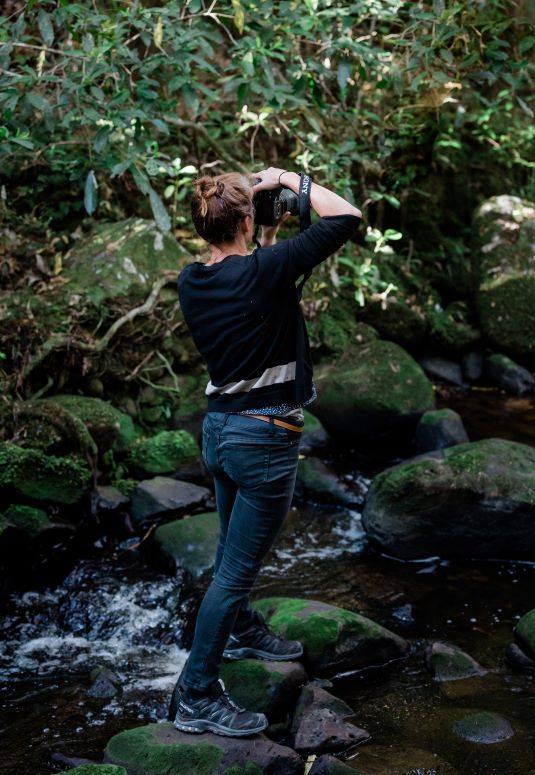 Wendy getting the shot from the middle of the stream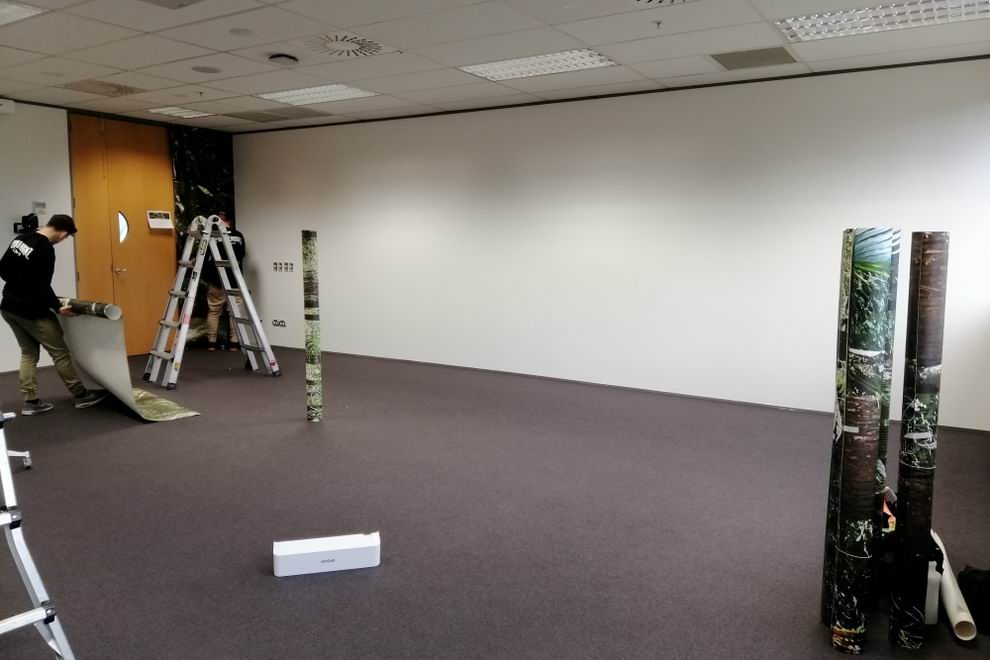 Installation just getting started.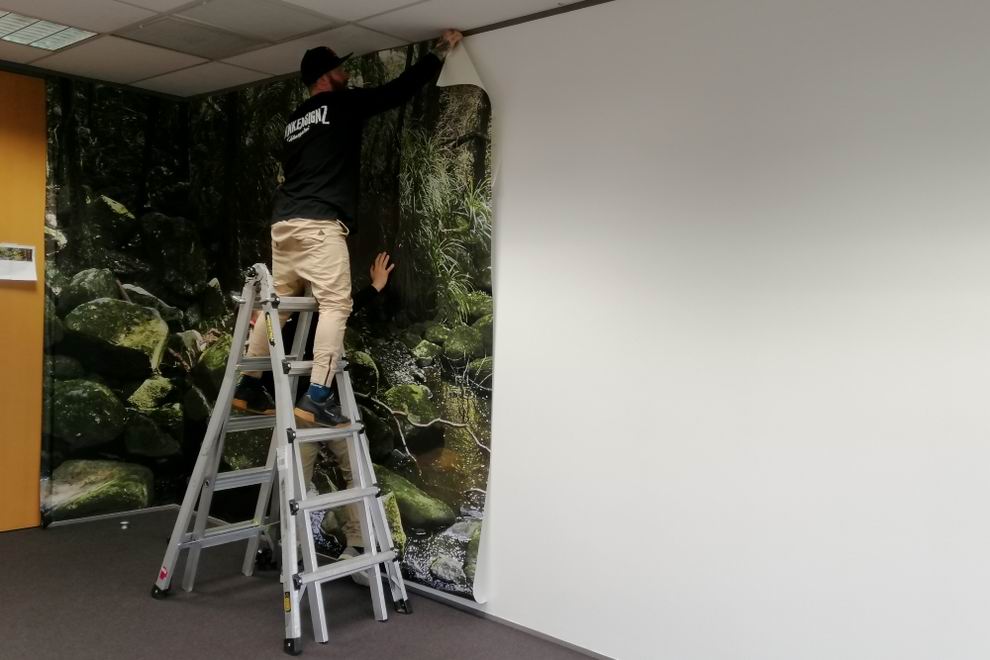 Half way through the install process.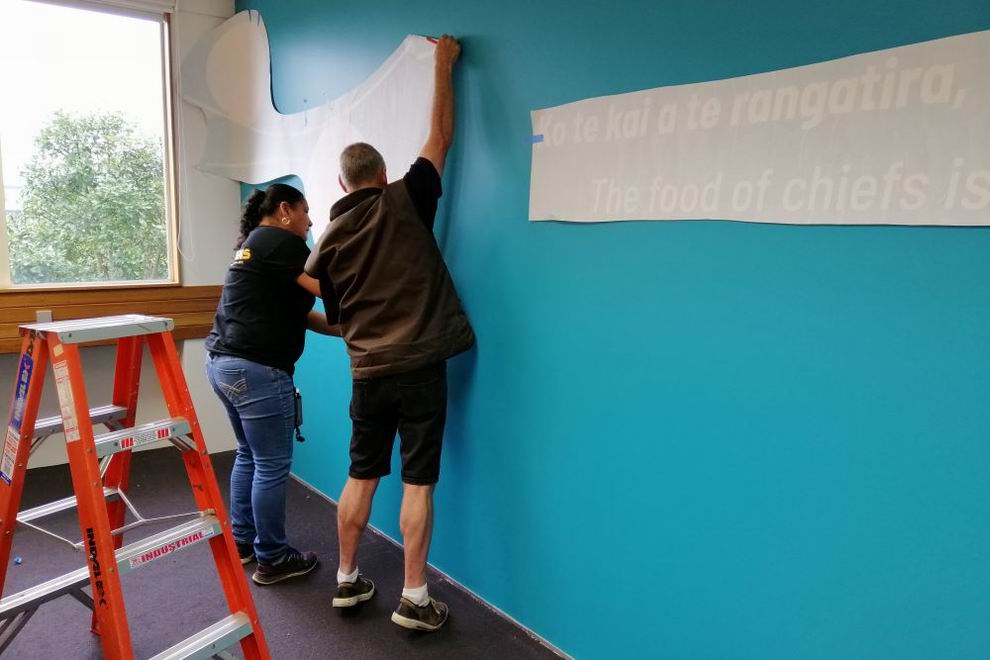 Whakatauki being added to the feature wall in the committee room.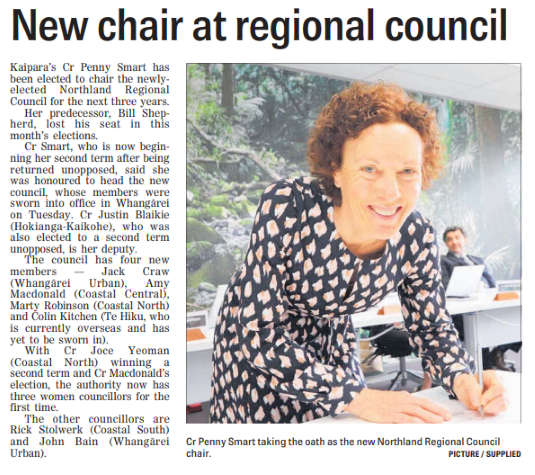 Penny's photo as new Chair in Council Chamber.
Video
The location that was chosen for the final image that you can see on the council chamber wall.