Students spend the summer thriving at Northland Regional Council
20 Dec 2019, 12:35 PM
Many of you will have noticed several new faces roaming the halls over the last few weeks, with eight tertiary students joining the NRC team as part of the Summer Student Programme.
The students have been placed with Finance, Customer Services, Natural Resources Science, Coastal and Water Quality Monitoring, Compliance Monitoring, Rivers and Natural Hazards, and Community Engagement, with a further two students joining GIS shortly.
The programme enables students to return to Northland and utilise the knowledge they have gained through their studies, while getting valuable hands-on experience relevant to their degree.
HR Advisor Jess Babe said she hopes the placements will enable the students to gain insight as to where their careers could lead and allow them to further develop their skill sets. 
"It's hard for students to get that first foot in the door, so having some relevant and practical experience behind them and some credible references can really make a difference in kick starting their career and landing their dream job," she said.
Being able to contribute to the region was a significant reason why Customer Engagement Intern Te Arawa Tumai applied for the role.
"Living in different regions for the past two years caused me to develop a deep sense of gratitude for everything our region has. My values and hopes for Northland align with the council's vision for the future so I was very keen to work in a place of influence and be part of that change," she said.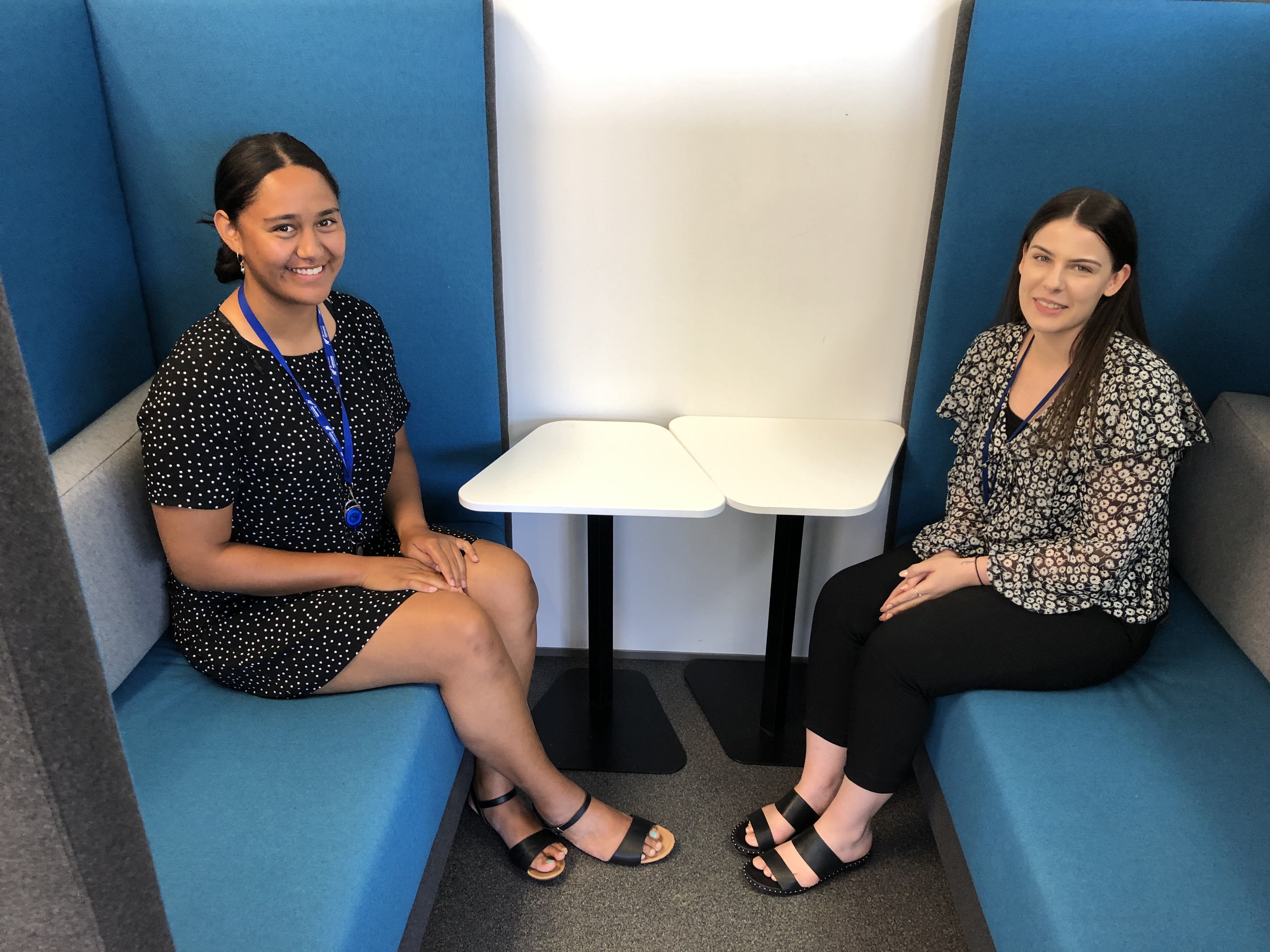 The programme attracted those from outside Northland too, with Science Intern Sabrina McKenzie hailing all the way from Christchurch. Sabrina already had plans to relocate to Whangārei, so she was stoked to land a summer position at NRC upon graduating.
"I hope to gain a more thorough understanding of different field equipment, council systems and computer software that is used in the natural resource and science fields," she said. 
Environmental Monitoring Intern Jayden Maugham aims to work in the construction industry after he graduates and says he has enjoyed learning about consents from his team members over the past few weeks.
"My team has already given me invaluable advice over my first few weeks which has been amazing, so I hope to gain more advice over the rest of my time here," he said.
Environmental Monitoring Intern Cezanne Hamilton has returned for another summer placement, having thoroughly enjoyed her time with NRC last year.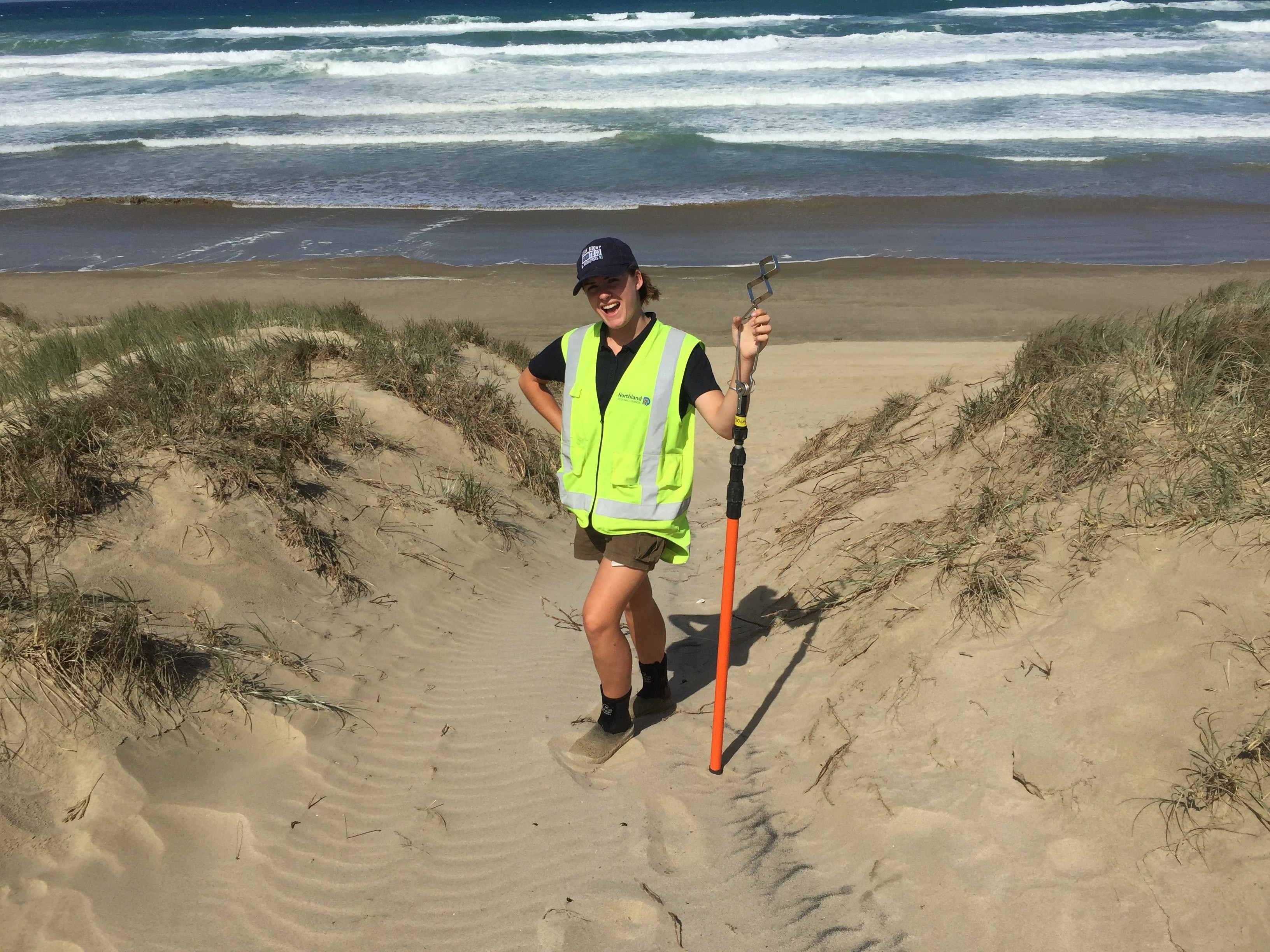 Environmental Monitoring Intern Cezanne Hamilton out in the field enjoying her placement.
"Last summer I came away from this experience having learnt so much, particularly about field work and the wider knowledge of the environment. Having worked alongside so many knowledgeable and experienced field monitors, I absorbed so much from being around them and asking as many questions as I could to pick their brains," she said.
Community Engagement Manager Cathy Erstich says having a student on board has added value to her team already.
"It's fantastic to get a youth perspective on things, particularly as we look to promote our new scholarships to a tertiary age audience. Our intern, Laura, is a great asset to the department and is producing high quality collateral and bringing lots of fresh ideas. Hopefully the experience will be as beneficial for her as it is for us," she said. 
Jess said the programme is valuable to NRC as each student provides a fresh perspective and can assist with work that teams may not have the time or resources to focus on. She said the programme also enables NRC to tap in to the talent pool early and encourage the students to seek employment with the organisation once they have graduated. 
Trying to understand software systems, having to remember names, as well as finding the motivation to use the stairs when heading up to the top floor are a few of the challenges the students have faced since starting their placements. However, there was a resounding consensus that the best part about their time at NRC so far has been meeting and working with the staff, who the students say have been extremely welcoming and friendly. 
"I was slightly apprehensive about being a teenager working with an entire organisation full of adults, but everyone was really welcoming which made me comfortable and gave me an extra confidence booster. Everyone is super lovely and helpful, so ngā mihi maioha," said Te Arawa.