Award-winning science communication
20 Dec 2019, 12:03 PM
Congratulations to Hoa Pham from our Natural Resources Science team, whose great science communication saw her take out the 'Best Overall Poster Presentation' award at the recent New Zealand Hydrological Society (NZHS) Conference.
Hoa's research investigated the difference between – and local implications of – meteorological drought and hydrological drought.
What's the difference? Meteorological drought is simply rainfall, while the more complex hydrological drought is about what happens to our rivers, lakes, reservoirs and ground.
And why's that important? Well, it's an important piece of the puzzle of how we can better predict and prepare for drought in Northland.
Hoa had written an article for the NZHS and was invited to present her research to the society's annual conference at the beginning of December.
With some word-smithing and design expertise from the Community Engagement team, Hoa was able to present her valuable research in a clear, concise (and award-winning) way.
Ka pai tō mahi Hoa!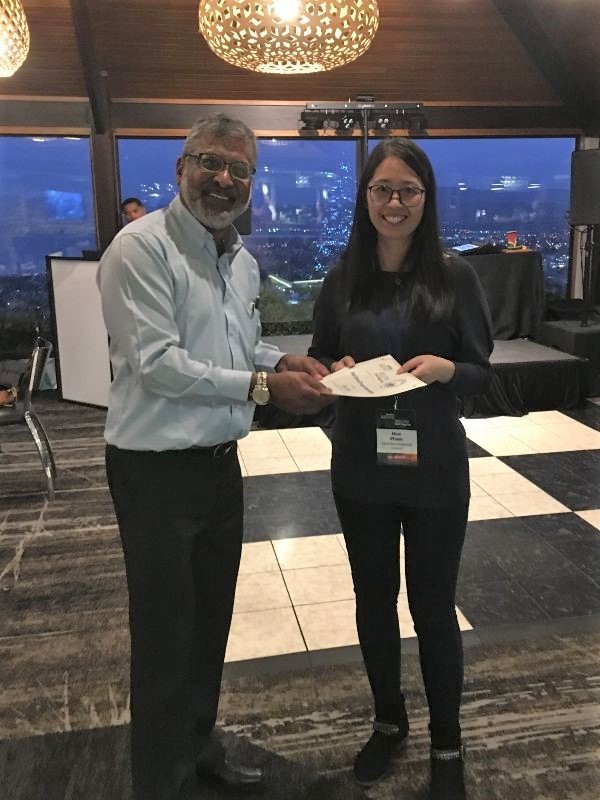 Hoa (right) receiving her 'Best Overall Poster Presentation' award from NZHS President Joseph Thomas.