Local rules – areas to avoid
Refinery prohibited area and Northport exclusion zone
For your own safety and that of commercial traffic, keep well clear of the main shipping channel and also stay out of the following areas when fishing or boating around Marsden Point in Whangārei Harbour.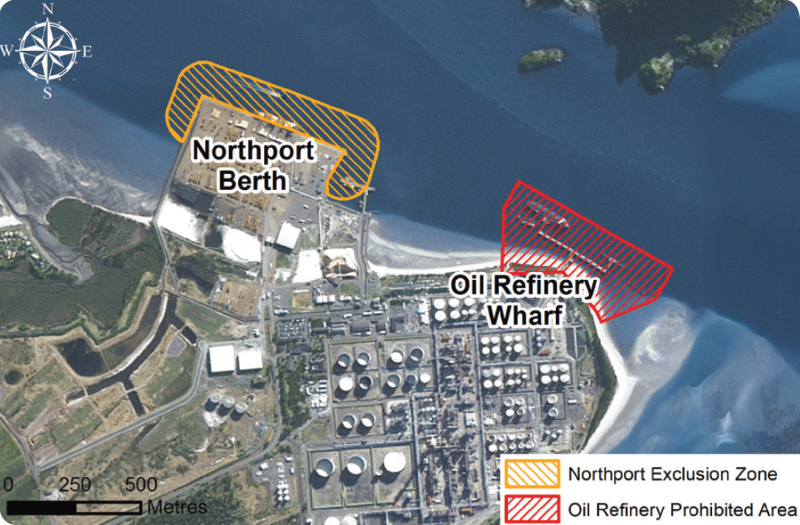 A permanent prohibited area exists around the oil refinery wharf (shown on chart NZ 5214)
When the exclusion zone is in force, fluorescent 'Keep clear' signs (by day) and flashing lights (by night) are displayed on the seaward side of the ship
Keep clear of the shipping channel whilst vessels over 500gt are transiting. Do not anchor in the channel.
No Fishing in Maunganui Bay - Deep Water Cove
Maunganui Bay This area is closed for fishing, except gathering kina, Under section 186a of the Fisheries Act. For more information:
www.rahui.org.nz