It is the responsibility of all boat owners, regardless of the size of vessel, to ensure all garbage and contaminated water is contained and disposed of appropriately.
Rubbish barge
A rubbish barge service is operated in the Bay of Islands during peak season usually from around Boxing day to mid-January. Dates, times and location of the barge will be broadcast by Russell Radio CH 63 each day, on the NRC website and marine mate app.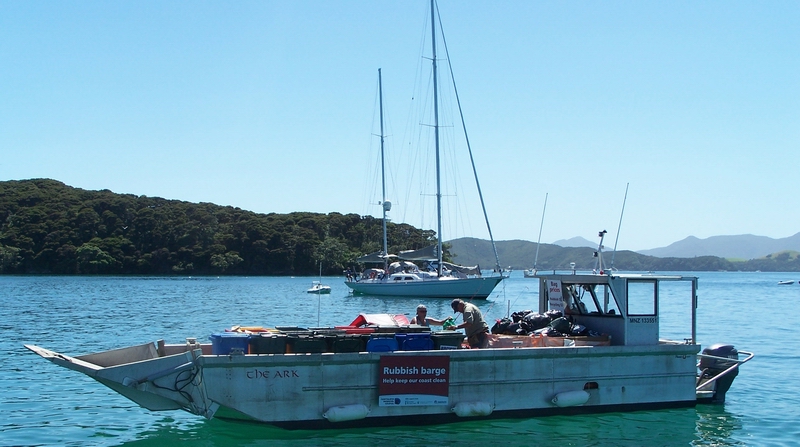 Waste disposal from small craft
Help us protect NZ's marine environment - dispose of all waste correctly.
Plastics: Not permitted
Oil: Not permitted
Oily water: Only if less than 15ml/L oil | Use oil absorbent cloth to filter
Food waste: Must always be reduced to a size under 25mm and should only be discharged over 3 miles from shore.
Find out more on the Maritime New Zealand website: www.maritimenz.govt.nz