Story
Tuesday 02 August 2022 09:00 am to 12:00 pm
Wise up to Weeds FREE Workshops
Learn how to identify weeds
Understand how weeds spread and why they're a problem
Learn how to get rid of weeds/stop weeds in their tracks
Free hands-on, interactive, and fun workshop
Register now for this FREE workshop!
Wise up to weeds!  Seize this chance to attend a hands-on workshop that will help you identify some of our worst weeds and show you ways to kill them. 
Find out about nasty land-based and serious freshwater weeds.
Numbers are limited so register now for a workshop near you!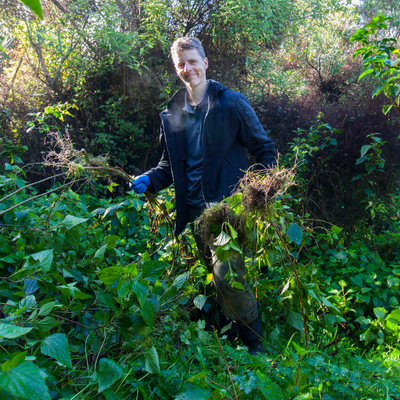 ---
Venues
Coopers Beach
Date: Tuesday, 2 August - 09:00am - 12:00pm | 1:00pm - 4:00pm
Venue: St John Hall, 7 St John Road, Coopers Beach
Kerikeri
Date: Wednesday, 3 August - 09:00am - 12:00pm | 1:00pm - 4:00pm
Venue: St Johns Hall, 357 Kerikeri Road, Kerikeri
Maungaturoto
Date: Thursday, 4 August - 09:00am - 12:00pm | 1:00pm - 4:00pm
Venue: Maungaturoto Primary School, 8 Gorge Road
Whangārei
Date: Friday, 5 August - 09:00am - 12:00pm | 1:00pm - 4:00pm
Venue: NRC Whangārei, 36 Water Street
Whangārei
Date: Saturday, 6 August - 09:00am - 12:00pm 
Venue: NRC Whangārei, 36 Water Street
For more information, contact:
Sara Brill - Biosecurity Specialist - Pest Plants Partnerships
P: 0800 002 004 | E: [email protected]