Wise up to Weeds FREE Workshops
Monday 23 July 2018 09:00 am to 04:00 pm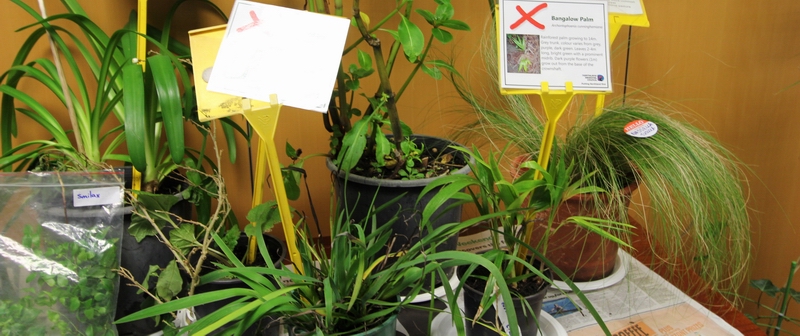 Why do weeds wander?
Which weed is which?
What works on which weed?
Want answers?
Register now for this FREE workshop!
Get up close and personal with some of the worst weeds in Northland and take control!
This FREE workshop focuses on pest plants in Northland - how to identify, how they are spread and how to control them.
Numbers are limited so register now for a workshop near you!
To register please contact:
Sara Brill - Pest Plant Officer
Phone: 0800 002 004
Email: [email protected]
Workshop times
All Venues - 9am-12pm or 1pm-4pm (Weekdays)
Whangārei - Saturday session is morning only
Refreshments provided
Whangārei
Date: Thursday, 19 July | Saturday, 21 July - 9am - 12pm
Venue: NRC Whangārei, 36 Water Street
Paparoa
Date: Monday, 23 July
Venue: Memorial Hall, Paparoa Valley Road, Paparoa
Kerikeri
Date: Tuesday, 24 July
Venue: St Johns Hall, 357 Kerikeri Road, Kerikeri
Coopers Beach
Date: Wednesday, 25 July
Venue: St John Hall, 7 St John Road, Coopers Beach