Wise up to Weeds FREE Workshops
Monday 24 July 2017 09:00 am to 04:00 pm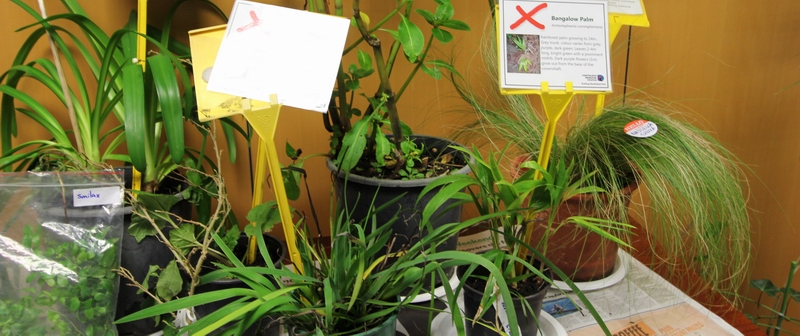 Why do weeds wander?
Which weed is which?
Want answers?
Then register now for this FREE workshop!
Paparoa - Kerikeri - Coopers Beach - Whangārei
To register please contact:
Sara Brill - Biosecurity Officer
Phone: 0800 002 004
Email: [email protected]
This is a FREE workshop focussing on pest plants in Northland - how to identify, how they are spread and how to control them.
Numbers are limited, so register now for a workshop near you.
Workshop times
Weekdays - 9am-12pm or 1pm-4pm
Saturday - morning session only
Refreshments provided
Paparoa
Date: Monday, 24 July
Venue: Paparoa Memorial Hall
Paparoa Valley Road, Paparoa
Kerikeri
Date: Tuesday, 25 July
Venue: St John Ambulance Complex
357 Kerikeri Road, Kerikeri
Coopers Beach
Date: Wednesday, 26 July
Venue: St John Hall
7 St John Road, Coopers Beach
Whangārei
Date: Thursday, 27 July - 9am-12pm or 1pm-4pm | Saturday, 29 July - 9am - 12pm
Venue: Northland Regional Council
36 Water Street, Whangārei
Make a difference one plant at a time!
For more information read our media release - "Free pest plant workshops for 2017".