We need your help to improve our understanding of flooding in Te Taitokerau following the recent July rainfall event, and we need your help.
Do you have video footage?
We can use your videos to gauge how fast flood waters were flowing in particular areas which will help predict impacts of future flooding and inform our civil defence response.
Upload your videos to sharespace.nrc.govt.nz/northlandfloodvideos
Do you have photos?
We can use your photos to improve our predictive flood models. Our survey teams are going around the region recording flood levels. The models enable us to further develop flood protection infrastructure and create more accurate flood maps.
Upload your photos to: www.NZFloodPics.co.nz 
What information should I include?
When you upload an image to NZ FloodPics, make sure you include the following information:
Title: Locality + street name and date/time
Location: (You will be able to search for an address, and drag the map pin to the exact location and the address will automatically populate this field)
Description: Any further information about where the photo was taken and what the flooding was like.
What kind of photos should I upload? 
Photos that would be useful include:
high water marks left by floodwaters
lines of debris or indications of flood levels like grass caught on power poles or fences
photos of high-water flooding are also useful.
Here's an example of the type of image that would be useful for us: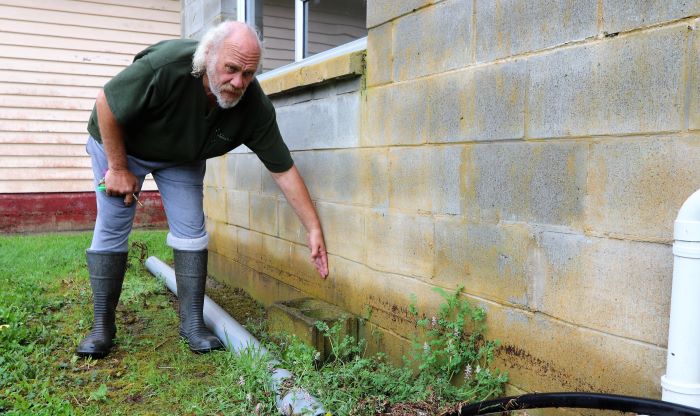 Show us the high water ​marks left by flood waters.
To upload your photos