Northland Regional Council has overall responsibility for managing rivers and streams in the Northland region.
Council also chairs a number of River Working Groups which include representation from local community groups and tangata whenua as well as from the relevant district council and government agencies.
Council is the owner, manager and operator of several flood control schemes:
NRC also undertakes maintenance works on other rivers, such as the Kaihu River.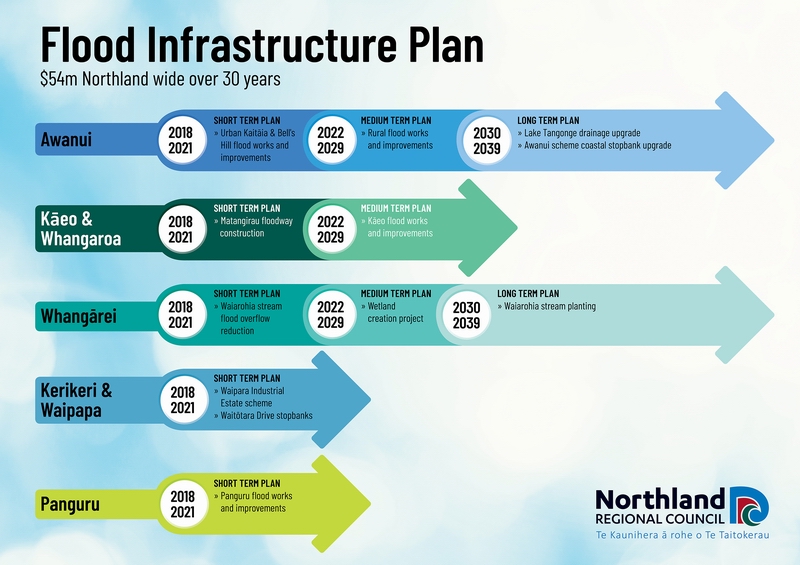 Funding for infrastructure
In July 2018 we introduced a new regional Flood Infrastructure Rate, following public consultation on our Long Term Plan.
It will ease the burden for local ratepayers, who'll only pay 30% towards the cost of the new upgrades, with the remaining 70% funded by ratepayers Northland-wide through the Flood Infrastructure Rate.
The 70/30 split means that schemes like Awanui become much more affordable at a local level for communities that must pay for flood infrastructure work, because we all chip in to help them.

What we're doing to help protect Kaitāia and surrounds from the impacts of river flooding.
This project aims to reduce the impacts of flooding on Kaeo township and its people.

Find out about this project designed to reduce flooding in Whangārei's CBD.