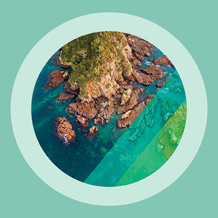 Looking for rivers and rainfall data? Visit our new environmental data hub!
It brings together data from our environmental monitoring sites into one handy location, making it easier to access and view data about Northland's environment.
If you regularly access our data, we recommend updating your bookmarks to the new hub.
From December 2021, this rivers and rainfall data page will be removed and you'll only be able to access this data through the environmental data hub. We've left this page live for now so people have time to move over to the new hub. 
Check out how our environmental data hub works: Watch - How to use the environmental data hub
---
All data is in NZST (NZ Standard Time). During daylight saving, data is one hour behind NZDT (NZ Daylight Time).
If you have any issues with this service, please contact:  [email protected]
To get data outside of the displayed 24-Hour rainfall summary, select your site from the table below to display a date range selector.
Flow data
Flow data is not a direct measurement, rather is it derived from continuous water level data with an applied relationship (rating). Flow data as reported may change as flow ratings are updated by NRC hydrologists. This includes data previously displayed on this website.
---
Disclaimer: Data provided on this website is provided in good faith, but has been automatically generated by Council's monitoring systems and has yet to be checked by staff.  Accordingly, data users should carefully consider the provisional nature of this information before using it for decisions involving personal or public safety, or the conduct of business that involves monetary or operational consequences.
---