What are we doing about it?
Our role
The Government is primarily responsible for managing New Zealand's greenhouse gas emissions (often called mitigation), while local councils are more focused on preparing for the effects of a changing climate on our communities (adaptation).
What we are doing
Here at the regional council, our response to climate change is a combination of reducing greenhouse gas emissions and improving our understanding, readiness and resilience for dealing with its impacts.
We are also trying hard to reduce our own emissions and support initiatives that encourage sustainable transport.
Although the activities listed below may not be driven solely by climate change, they all contribute to our approach.
1. Reducing greenhouse gas emissions
- from both our council operations and the activities of Northlanders
Supporting the use of electric vehicles – we already have 12 electric vehicles in the council fleet and we offer ongoing support and promotion of the electric vehicle charging network in Northland.
Sustainable energy generation – there are 80 solar panels on NRC buildings.
We coordinated the development of a regional walking and cycling strategy in 2018 that includes objectives around the provision of a land transport system that reduces greenhouse gas emissions.
Northland Walking and Cycling Strategy 
We administer public bus services to encourage Northlanders out of their cars. 
We provide funding and support through our land management programme and our Environment Fund to assist landowners to plant more trees and actively encourage uptake of MPI's "One Billion Trees" funding – all of which help remove carbon from the atmosphere and improve water quality.
See how we can help landowners
'One Billion Trees' information on the Ministry for Primary Industries website
We measure our own council greenhouse gas emissions to better understand how they can be reduced.
We work with landowners and tangata whenua to restore or improve their wetlands. Wetlands improve water quality, help prevent floods, retain water when it's dry.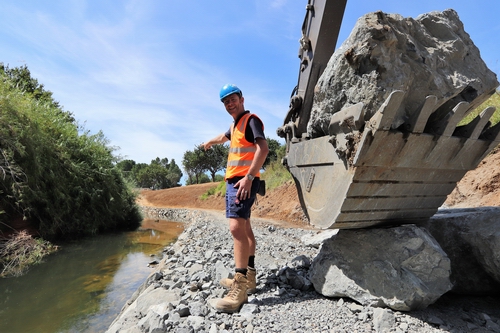 2. Improving our resilience across Northland
- So we can adapt to the possible impacts of climate change
Coastal and flood hazards – We are using computer modelling to map the areas of Northland that are potentially at risk from coastal hazards or river flooding. These include an allowance for sea level rise and higher intensity rainfall as a result of a changing climate. Flood management schemes are already underway in several Northland areas to reduce flood risks, and flood warning systems are being developed.
Open the Natural Hazards maps online
We have mapped tsunami evacuation zones around Northland and helped 41 communities to develop Community Response Plans. We also help communities enhance natural defences such as dune systems through our CoastCare programme.
See if your community has a Community Response Plan
Learn about the importance of sand dunes
Developing rules in our planning documents – our Regional Policy Statement applies controls on the use of land at risk from natural hazards, while our Regional Plan includes rules to protect our coastal defences, such as dunes, and to ensure activities do not make natural hazards worse.
Regional Policy Statement for Northland
Freshwater management – We monitor lake levels, river flows and groundwater across Northland to better understand changes in the availability of water, and to protect the health of waterways. This helps us allocate water sustainably across the region through policy and rules in our Regional Plan.
Information about what we're doing and how you can help protect our water
Biosecurity – We have significantly increased the level of funding we allocate to pest surveillance and pest management programmes across Northland. This helps us manage the threat of pest plants and animals spreading because of changes in climate and habitat.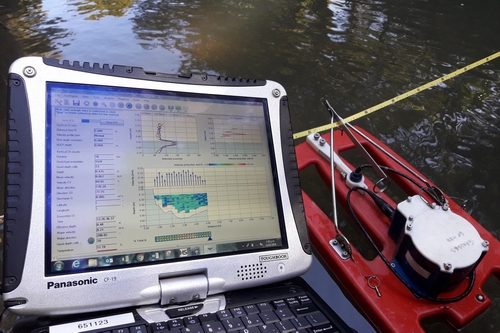 3. Investing in science and research
- So we have the tools and information to plan for multiple scenarios
We commissioned a NIWA report in 2016/17 to study the impact of climate change on Northland.
Read the summary version of the Climate Change Projections and Implications Report
We have commissioned a LiDAR survey of the entire region to provide high resolution elevation maps of Northland that we can use to better identify areas at risk from floods and coastal hazards.
We are developing online tools so communities can understand the availability of freshwater across Northland.
Indicative water quantity allocation maps and information
We carry out research projects with farmers to trial new approaches to reducing water use and dairy effluent volumes.
Read about the effluent volume reduction project - Waiotu Farms Limited 
Water management planning - In late 2014, we allocated $75,000 from the Investment and Growth Reserve to undertake a 'Northland Strategic Irrigation Infrastructure Study'. The report analyses the Northland region's suitability for irrigation infrastructure and explores the potential of benefitting economic growth.
Find out more about the Investment and Growth Reserve
Our Hydrology Team provide regular reports on the various climate data we collect. The report  includes rainfall, river flows, soil moisture and groundwater levels.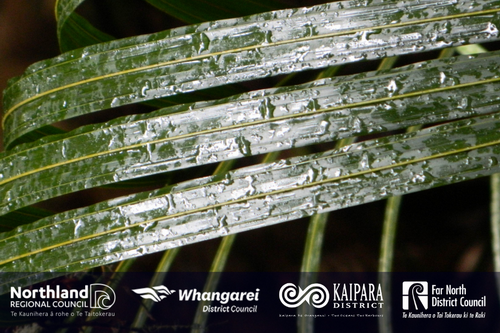 4. Working together across Northland
- So we have a joined-up approach to tackling climate change across the region
Northland Regional Council is a member of the Taitokerau Councils Climate Change Adaptation Working Group - a joint council approach to climate change adaptation.
We are also a signatory to New Zealand Local Government Leaders' Climate Change Declaration 2017.